Beartooths 2005 (1)
This was a 6-day trip that I took with my brother Jeremy in early-September 2005. We backpacked about 50 miles, starting at the West Stillwater trailhead, climbing up onto the Lake Plateau, and then down to the Stillwater Trailhead. It was a great trip: the weather was excellent and everything went just about as planned.
On Sunday, Kaite and Maggie took us to the West Stillwater trailhead. We ate lunch, strapped on our packs and hiked the eight miles to Breakneck Park Meadows.
Breakneck Park Meadows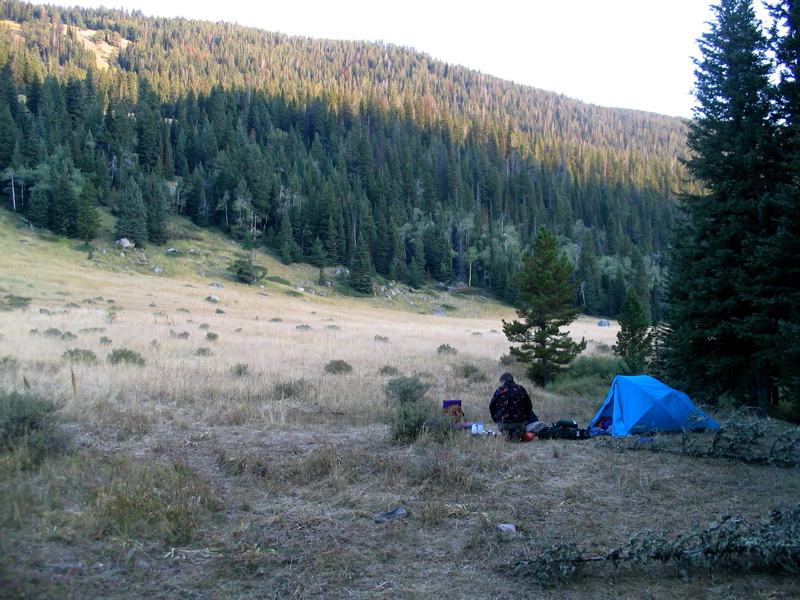 On Monday, we hiked another eight miles and gained about 2000ft of altitude, which was a bit of work. We made camp between Lake Diaphanous and Brunckhorst Lake.
Camp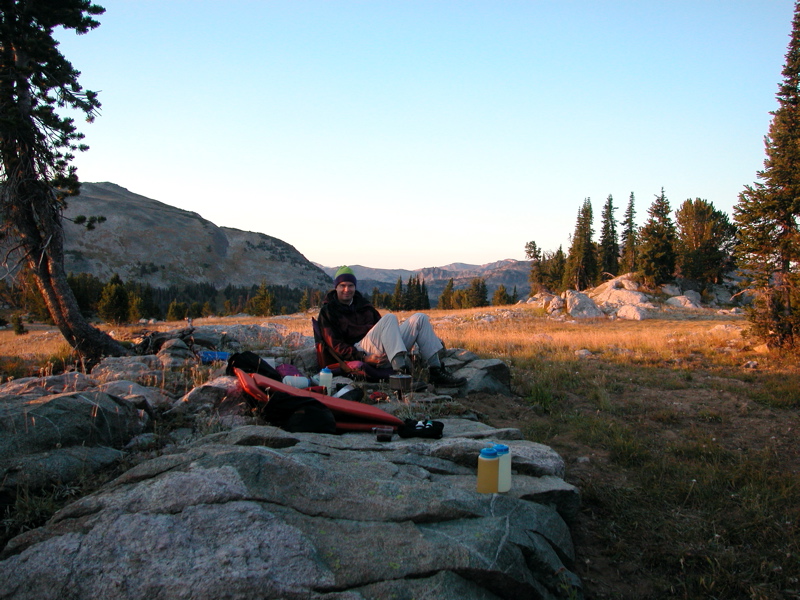 This would be our camp for two nights as we planned to climb Chalice Peak the next day.
Chalice Peak