Herein Creek 2007 (1)
This was a 5-day solo

trip that I took in early September 2007.
My plan was to hike up the Stillwater River, bushwhack up Herein Creek, follow the drainage divide and descend into the upper Woodbine Creek, bushwhack to Lake Wilderness, climb onto the Stillwater Plateau, and then hike out to the Benbow Road. Most of this route is off-trail in challenging country; I had food for nine days and left a vehicle at the Woodbine trailhead in case the terrain or the weather thwarted my plans.
As it turned out, I got to the top of Herein Creek when I decided to turn around because of threatening weather - I maybe could have pushed on, but crossing the high country in lightning storms, and tackling wet or icy talus fields didn't appeal to me, especially since I was on my own. I got down the mountain OK and the rain hit when I was in my tent, camped along the Stillwater River. I hiked out the next day.
Although my plans didn't fully work out, it was a great trip. The weather was beautiful (for the first four days), the scenery was outstanding, the terrain was both interesting and challenging, and the memories priceless.
---
Kaite, Maggie(5) and Ally(1) went with me to the Woodbine trailhead

and hiked a few hundred yards up the trail. We said goodbye and I set off along the spectacular Stillwater River Valley. The trail first goes through a canyon with lots of falls and rapids - I keep forgetting to take photos of this area, perhaps because I've been there so often

- here's one photo that maybe gives a taste. (The sun was still low in the sky and wasn't shining into the canyon when I took this.)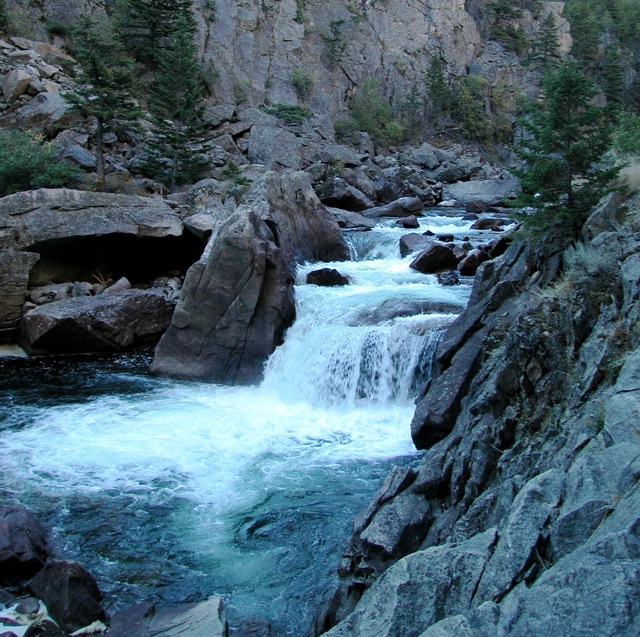 A shot of the trail a little after it leaves the canyon.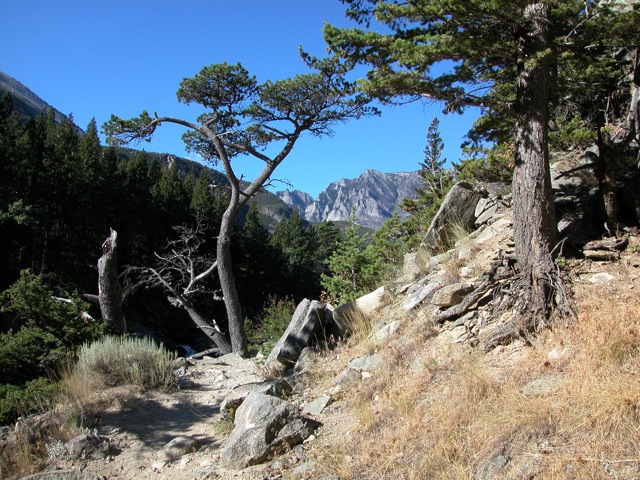 The river through the trees.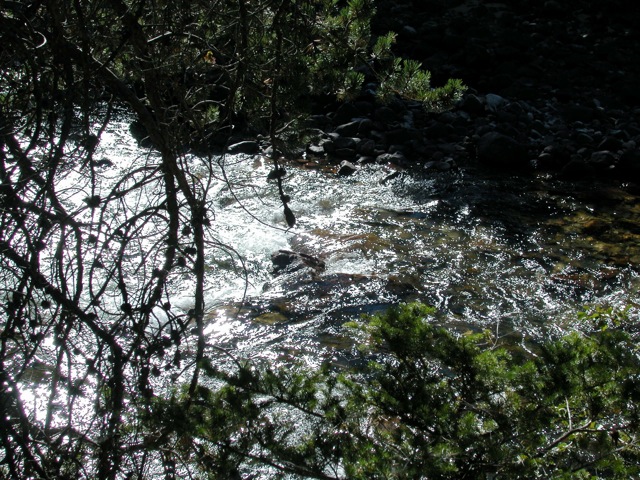 A wide shot up the valley. Sioux Charley Lake is visible below Cathedral Point.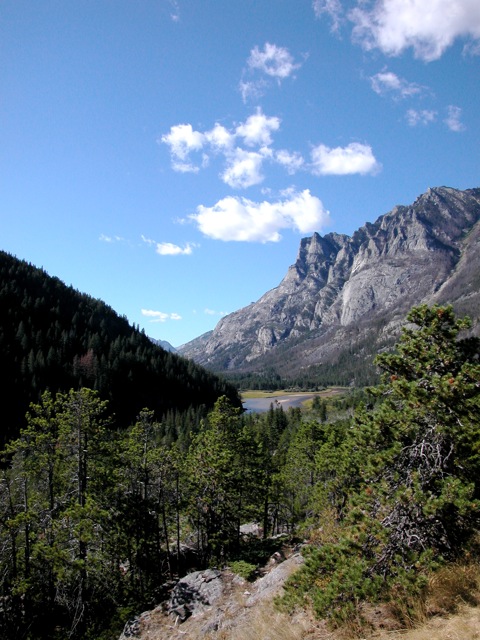 Cathedral Point.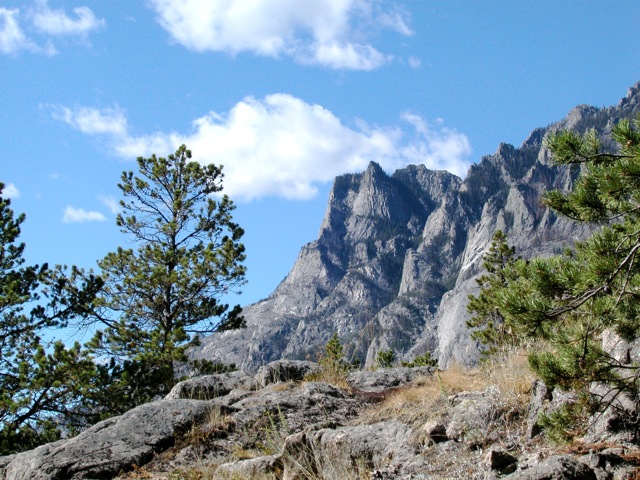 A meadow starting to show Fall colors.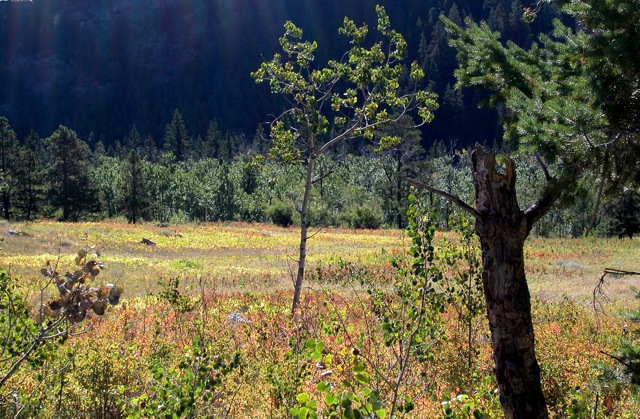 A view back to the Northwest.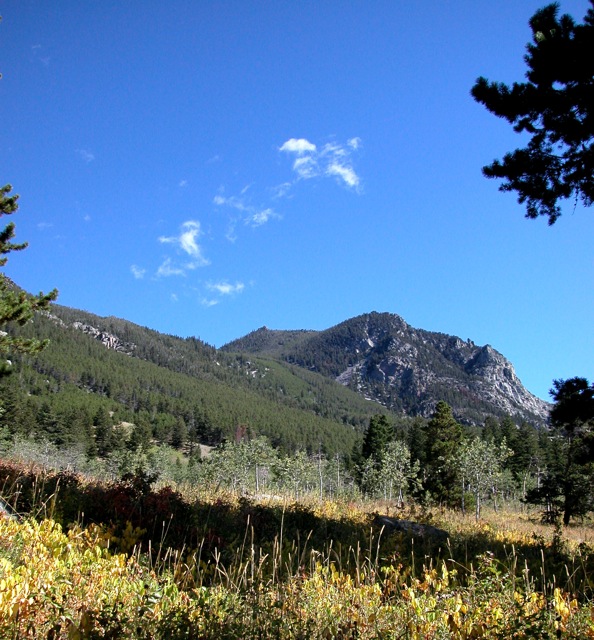 Through the trees, one of the "still water" parts of the river that gives it its name.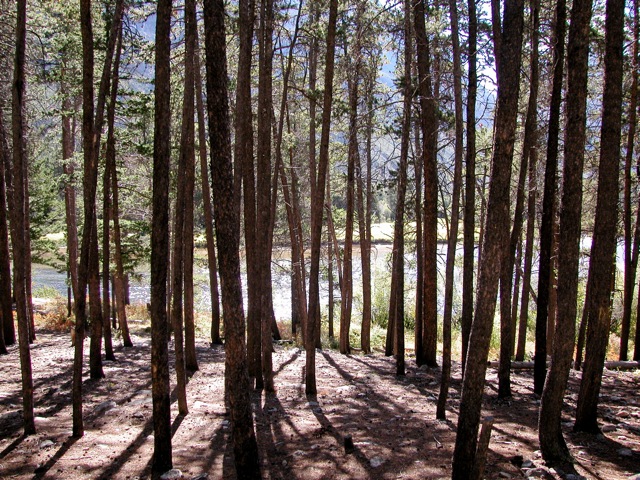 Just a snapshot that I liked.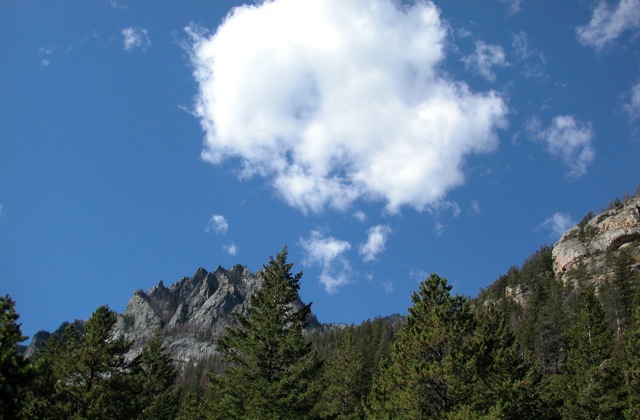 Cathedral Point.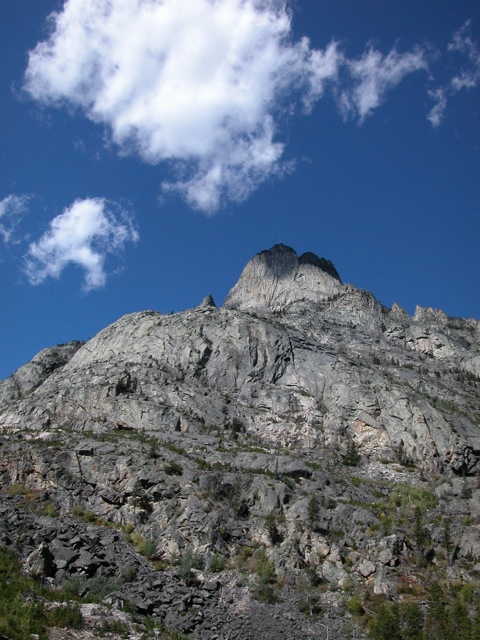 Another wide spot in the Stillwater River.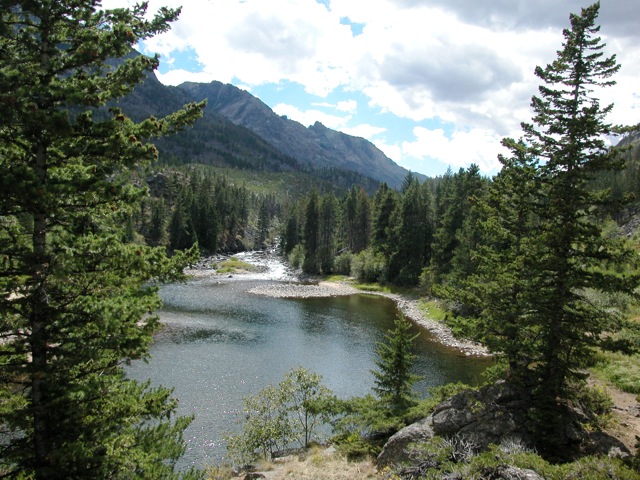 A flood meadow below the confluence with Storm Creek.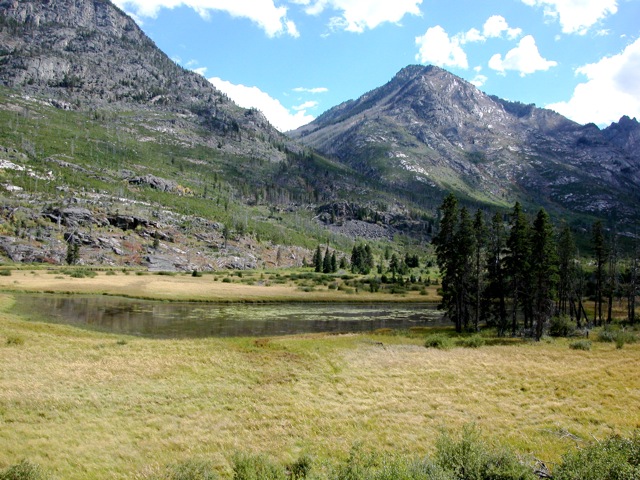 Campsite, day 1.