Beartooths 2006 (1)
This was a 6-day trip that I took with my brother Jeremy and my 13-year-old niece Sasha in late July 2006. We backpacked from Cooke City, Montana to Alpine, Montana along the trail known as "the Beaten Path". We spent three nights at Fossil Lake and did three side trips from there. It was a fun trip: the weather was excellent and the only downside was the mosquitos.
Jeremy and Sasha were supposed to arrive on Saturday, but their flight was delayed, so we didn't get to the Clark's Fork Trailhead until Monday lunchtime.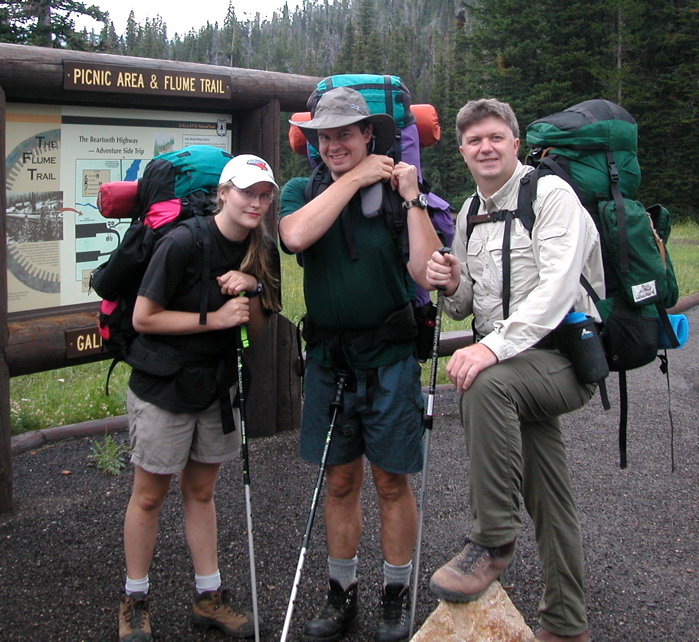 We hiked past Kersey Lake and then along Russell Creek. Russell Creek is fairly steep and has many rapids and small waterfalls.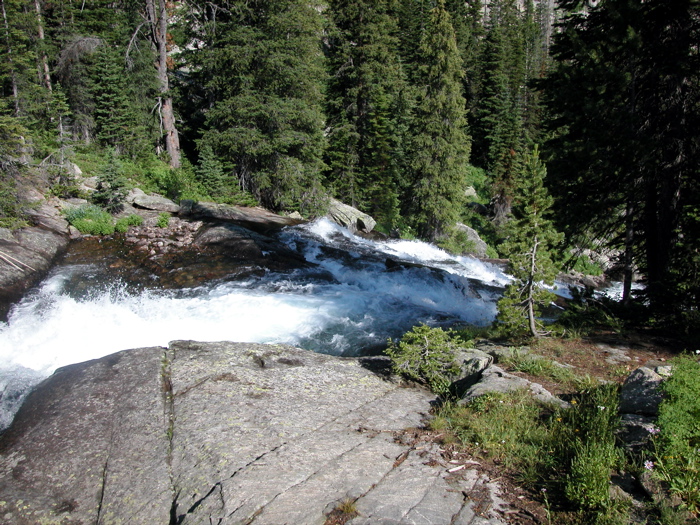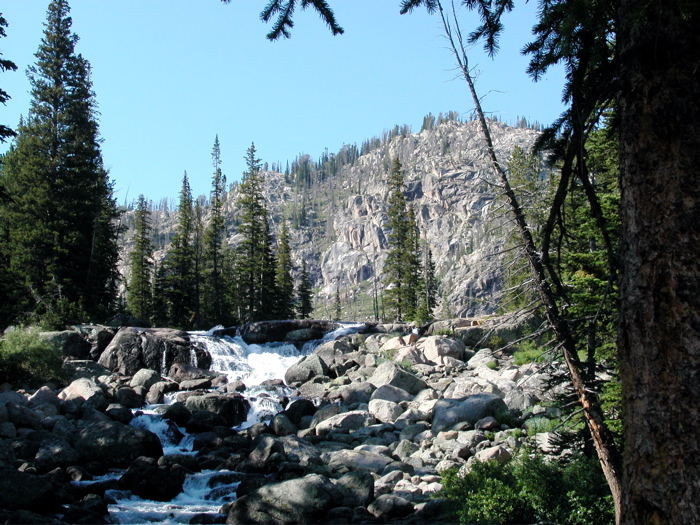 Our first night's campsite was at Russell Lake.