Beartooths 2006 (2)
The next morning we hiked up above Russell Lake and then past Lake Lynne, Ouzel Lake, Bald Knob Lake, Skull Lake, and several other small lakes. We got to Fossil Lake and ate lunch.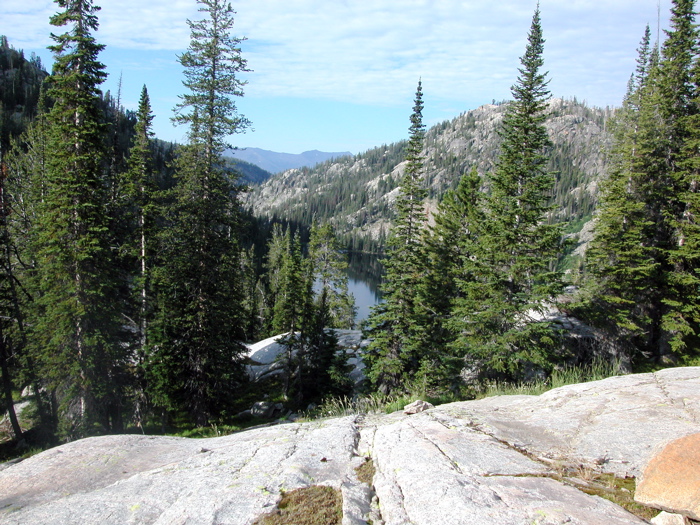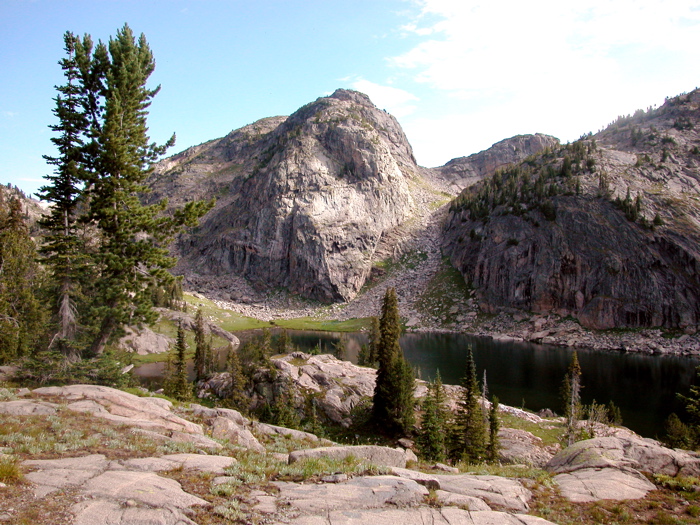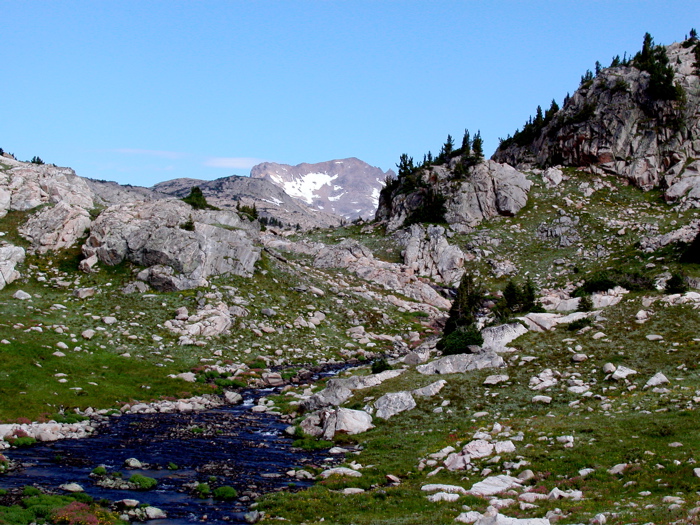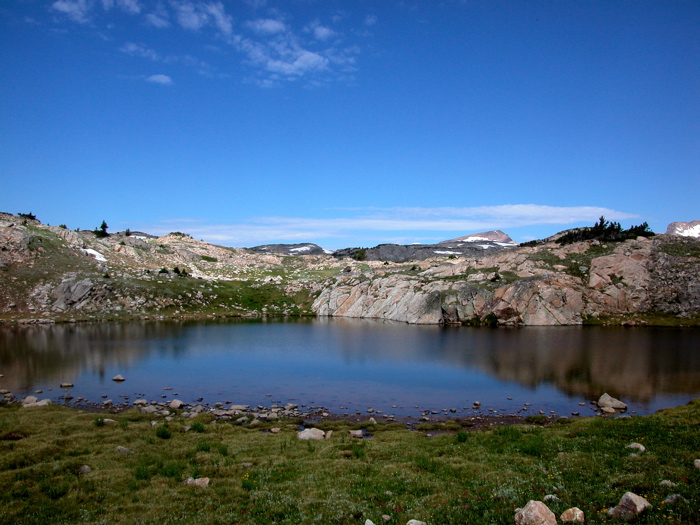 Fossil Lake is at 9900ft altitude and would be our camp for the next three nights. We found a good campsite at the Northeast end of the lake.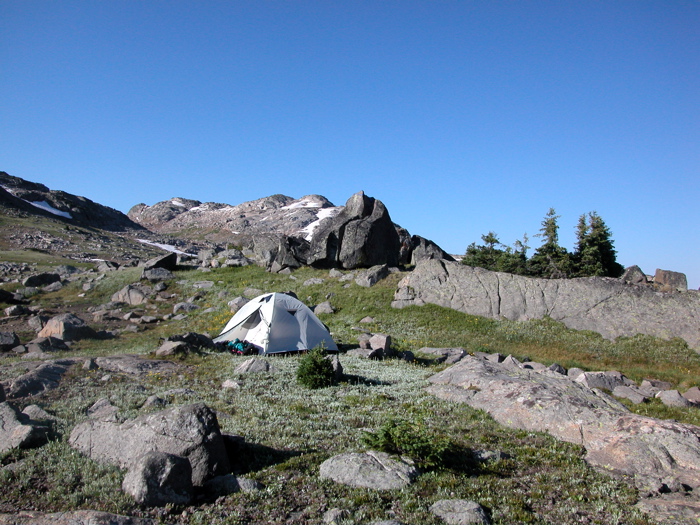 In the afternoon, we climbed a small peak South of the lake.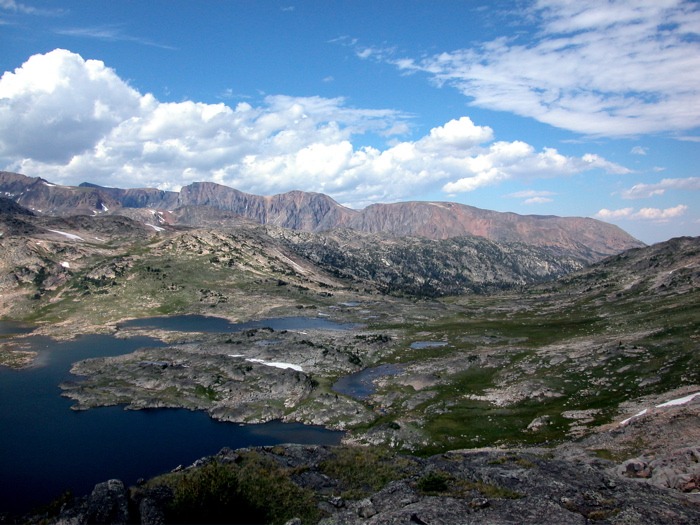 In the evening we had a few visitors to camp: a mountain goat, a ground squirrel, and a marmot (not pictured).