Lonesome Mountain 2008 (1)
This was a 4-day trip that I took in late September 2008 with my brother, Jeremy.


We set up a base camp on the Beartooth Plateau, spent one day climbing Lonesome Mountain, and another circumnavigating it.
---
It was cold and windy when we arrived at the trailhead; ours was the only vehicle.
Lonesome Mountain looms on the horizon.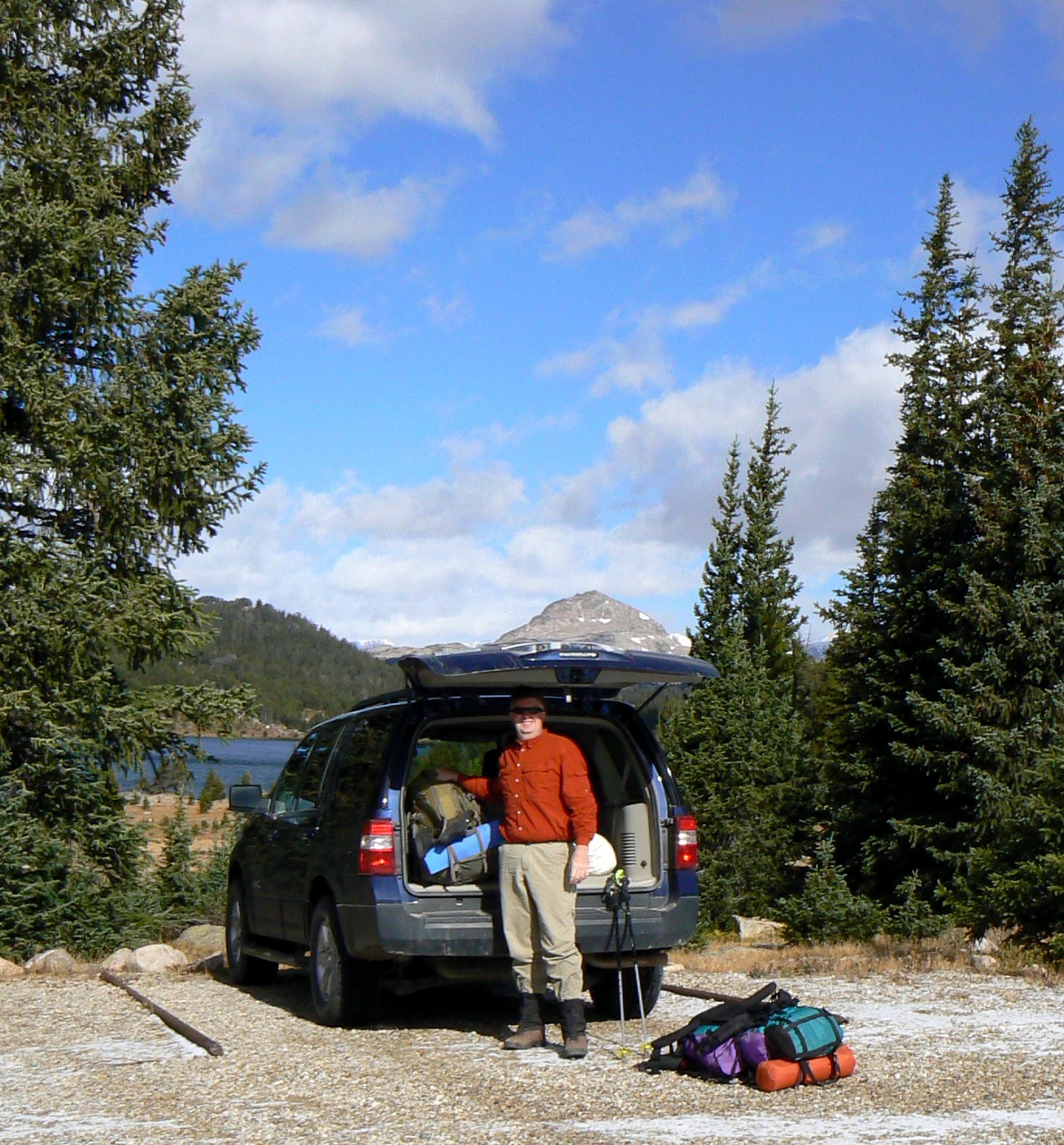 Lonesome Mountain (11,409 ft) was visible for most of the hike in. With a prominence of over 1000 ft, it does stand out. Castle Rock Mountain, Castle Rock Spire, Castle Mountain, and Sky Pilot Mountain are visible in the distance.
On the well-used trail.
We ate lunch between a couple of small lakes.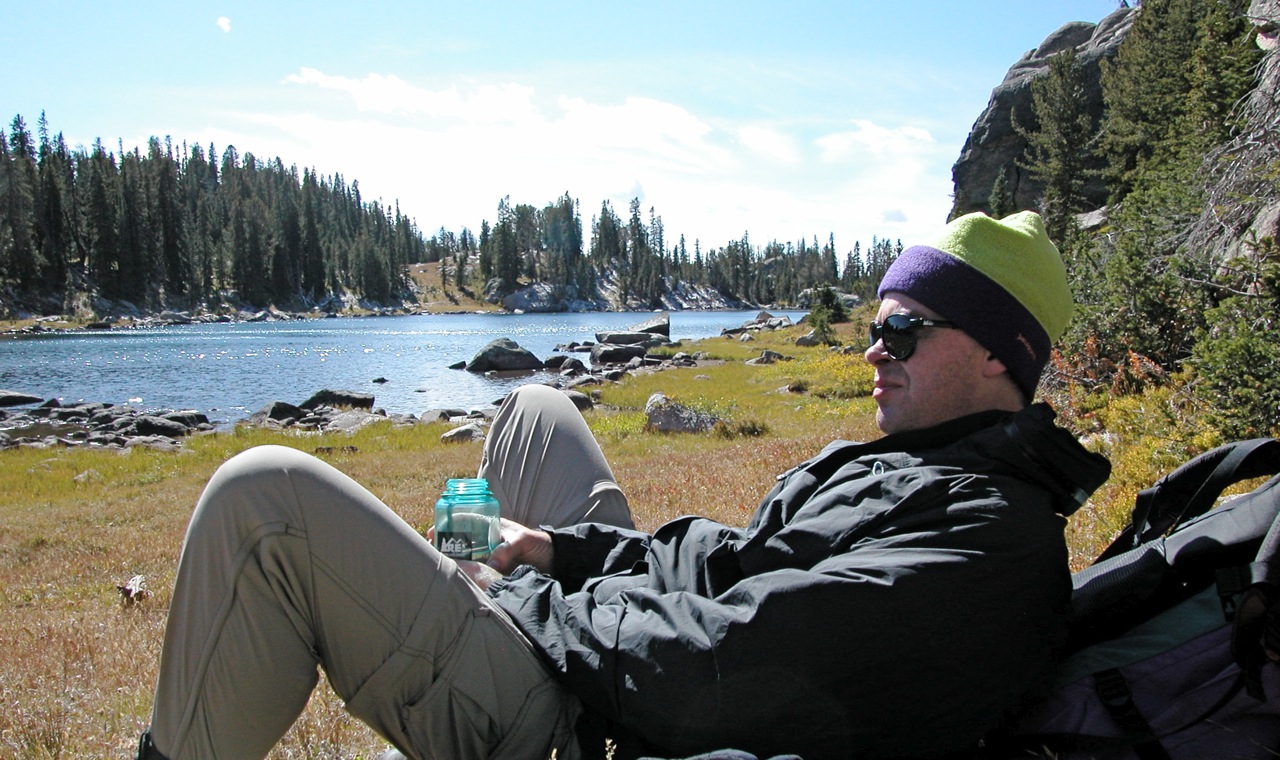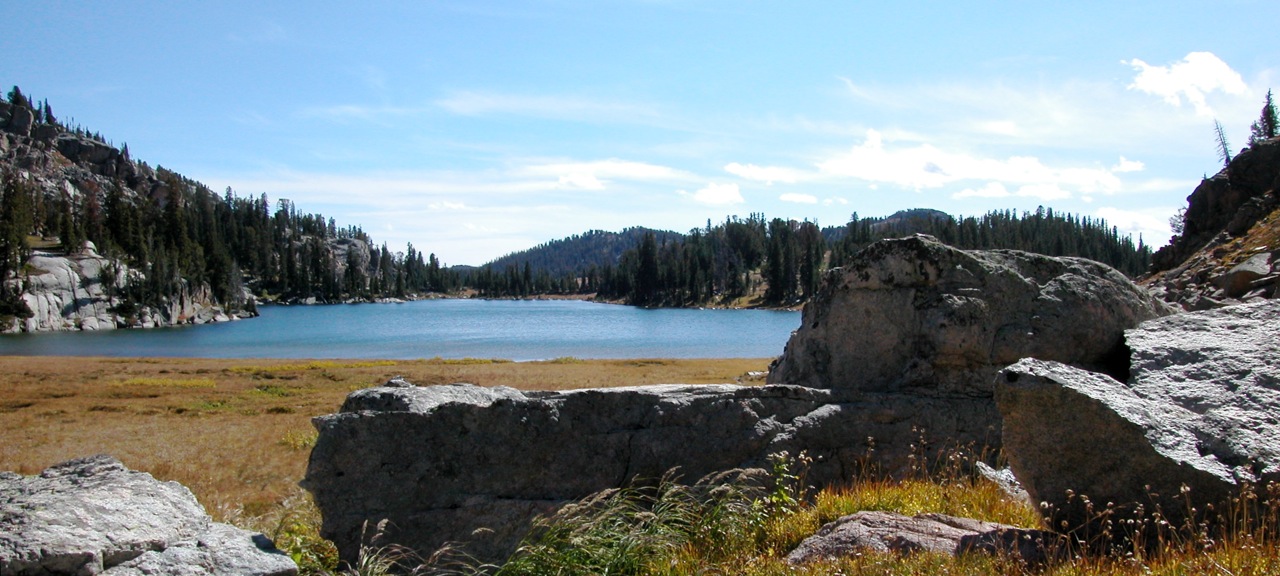 We set up camp between Becker Lake and Albino Lake.