Lonesome Mountain 2008 (2)
Next day, we headed up Lonesome Mountain.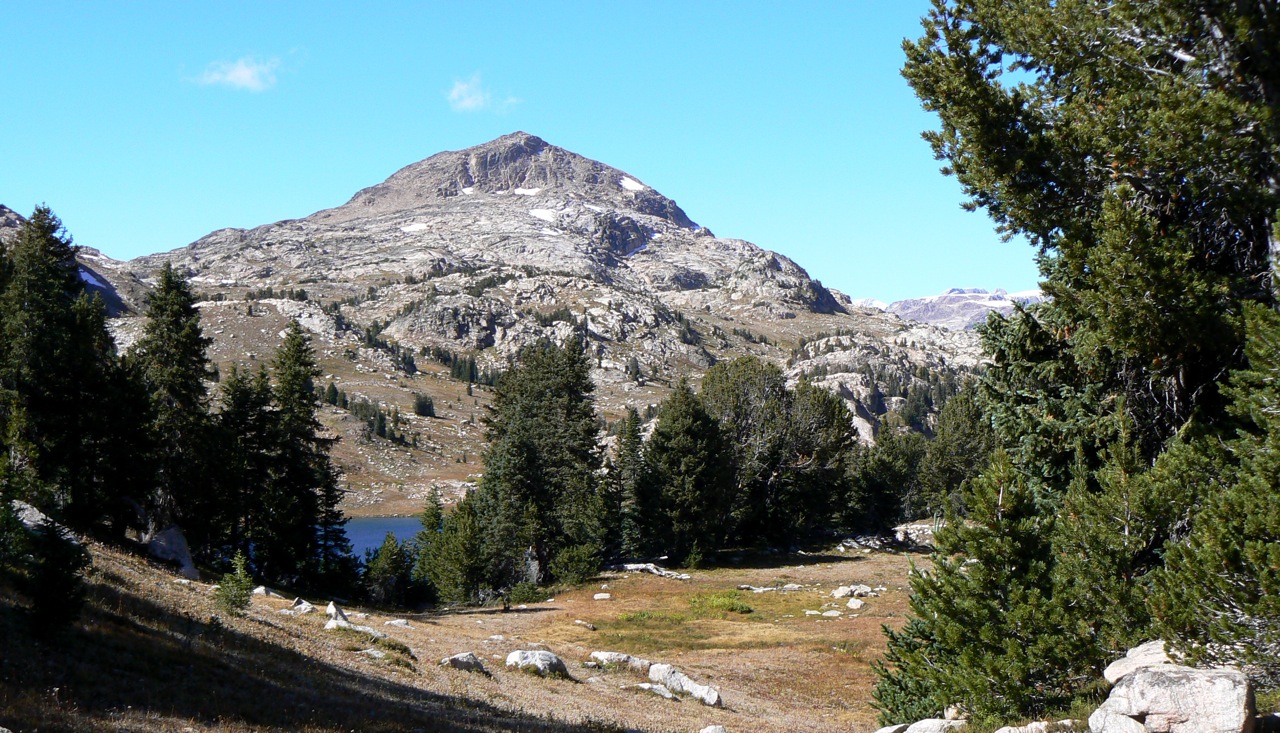 A view of Albino Lake.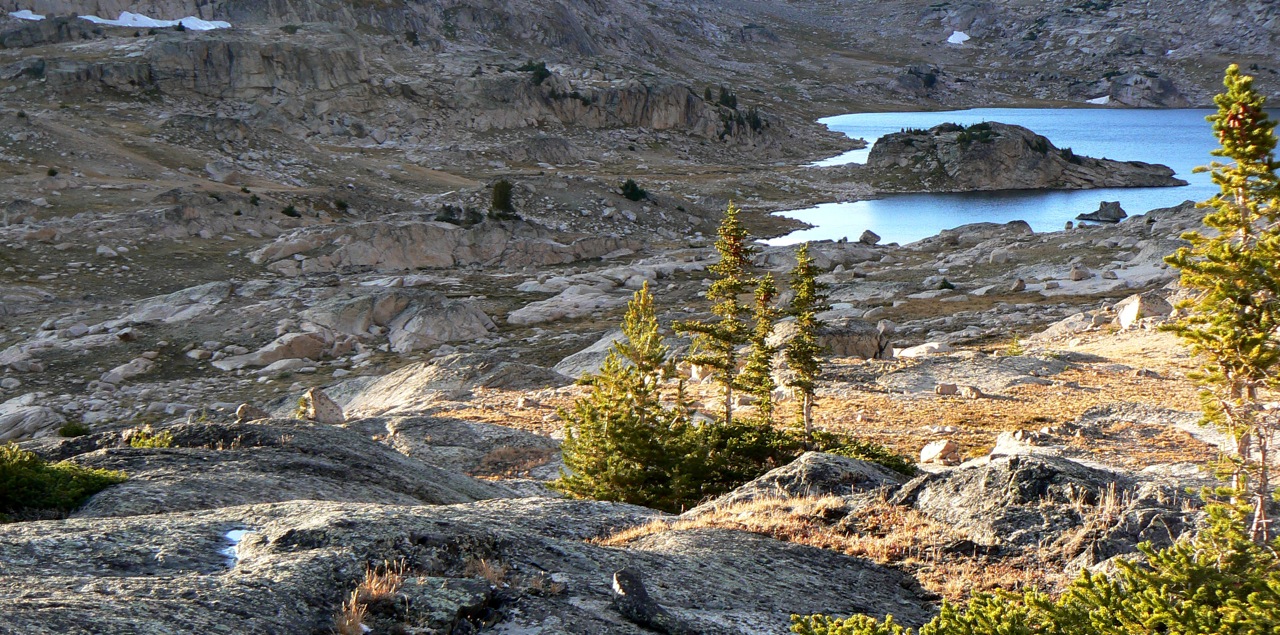 On the way up, we encountered a Mountain Goat. We missed getting a good photo, but we were observed from afar for a while.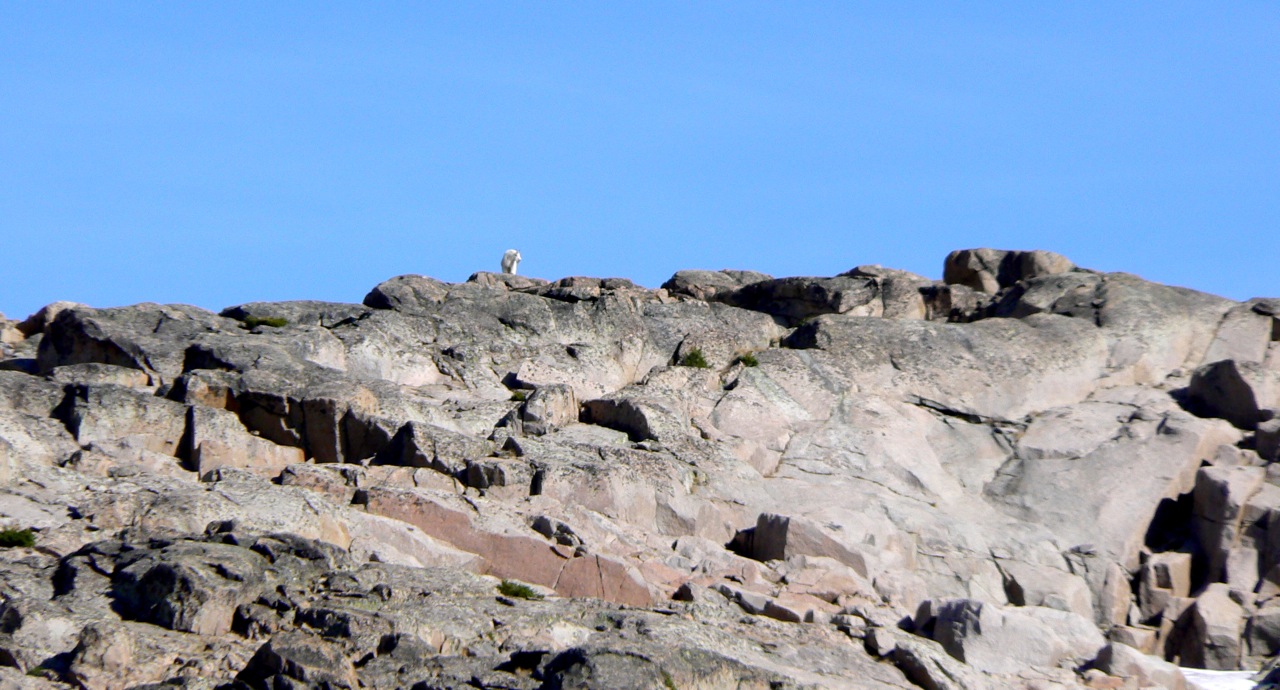 A lenticular cloud above the Beartooth Plateau. This shows the (slightly) lower second summit of Lonesome Mountain.
Jeremy on the summit of Lonesome Mountain.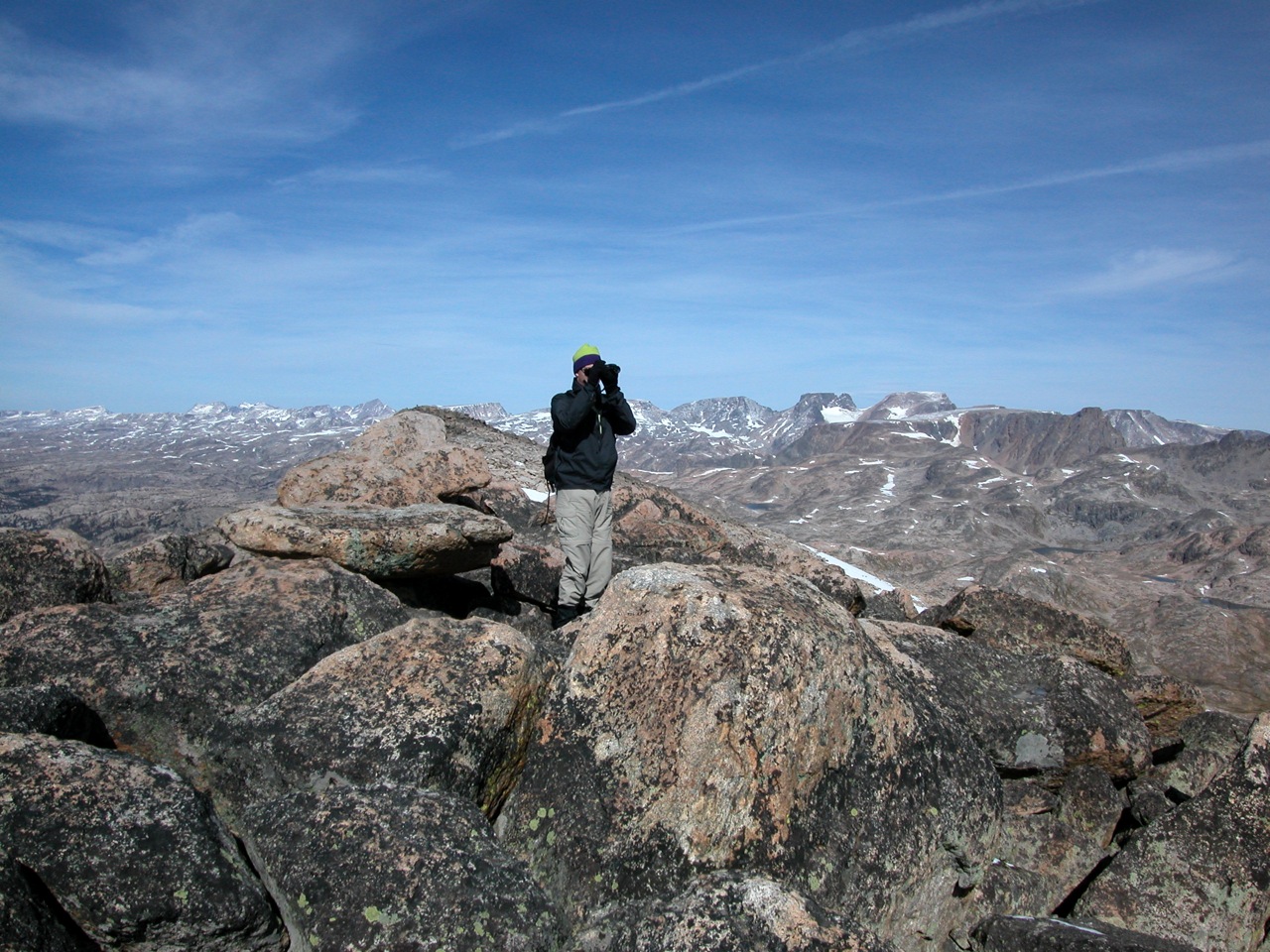 Cliffs on the SW side of Lonesome Mountain.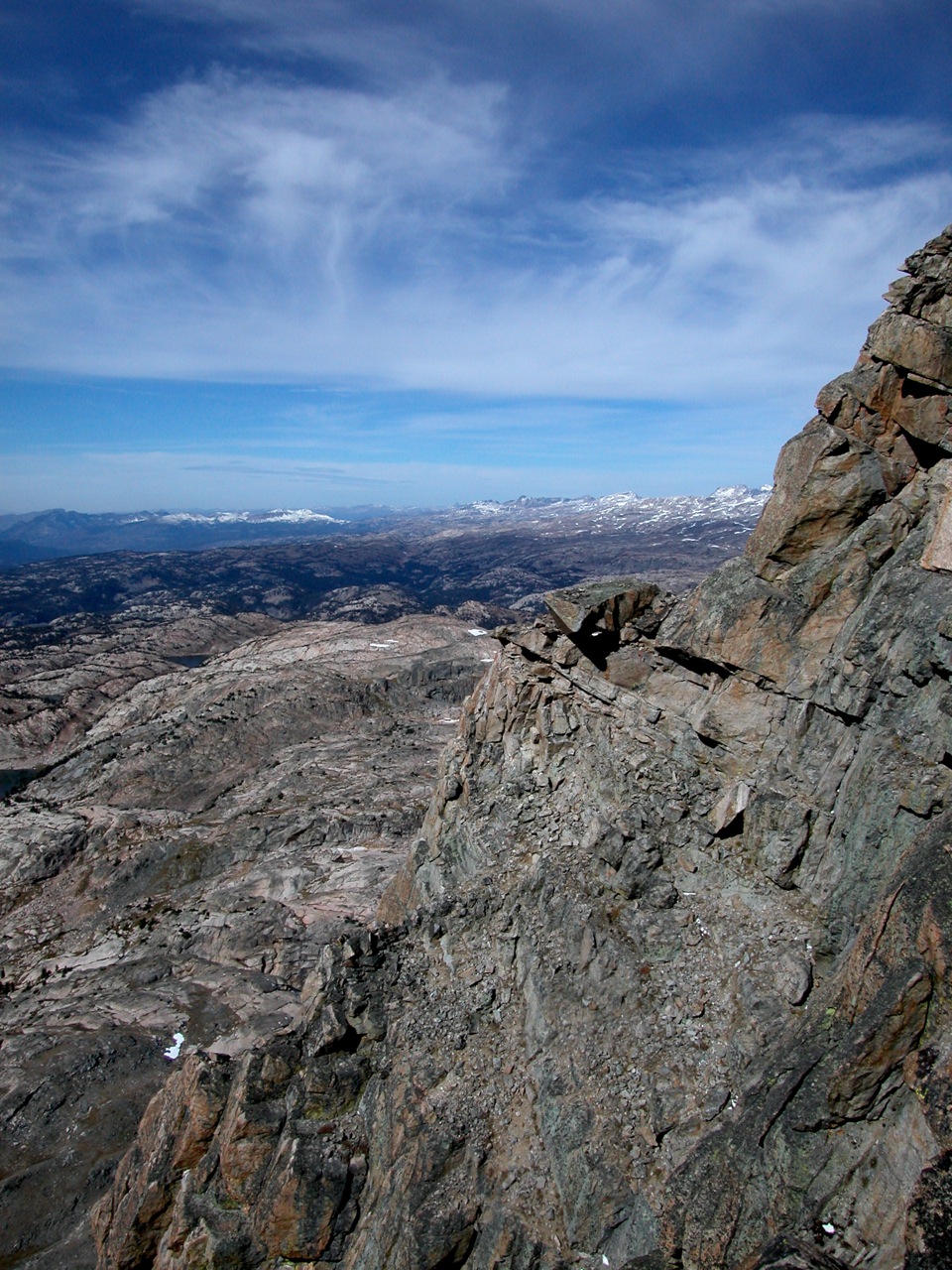 Looking South from the summit. Pilot Peak and Index Peak are visible.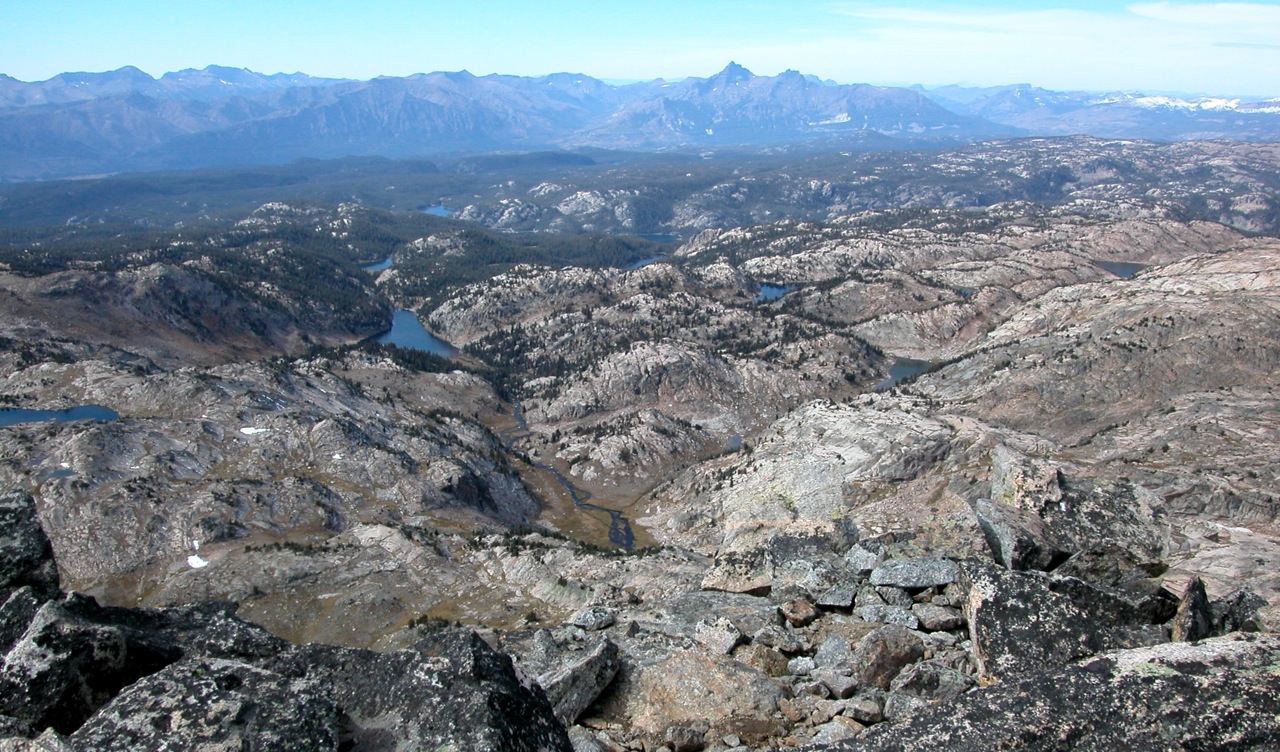 Looking North from the summit. A tarn and Golden Lake are below.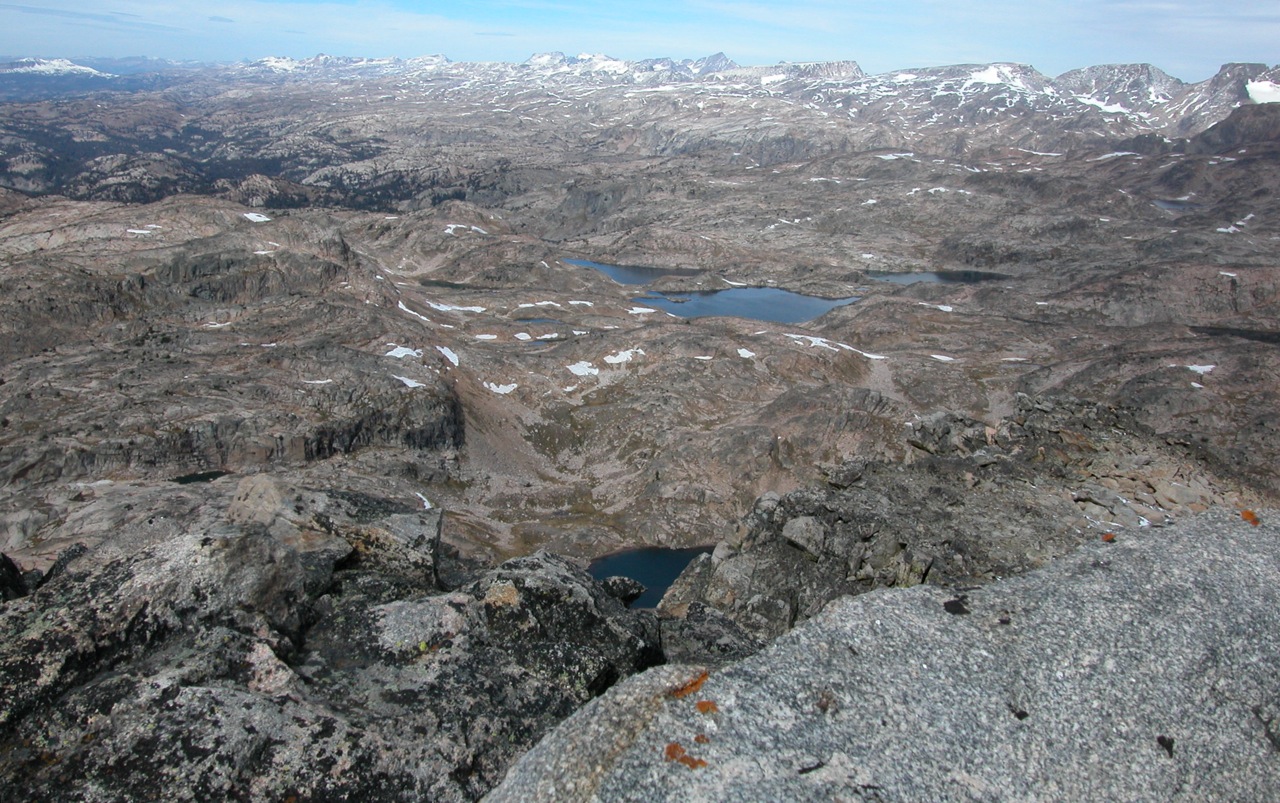 Looking down from the summit to the South. Beartooth Butte is visible to the top left.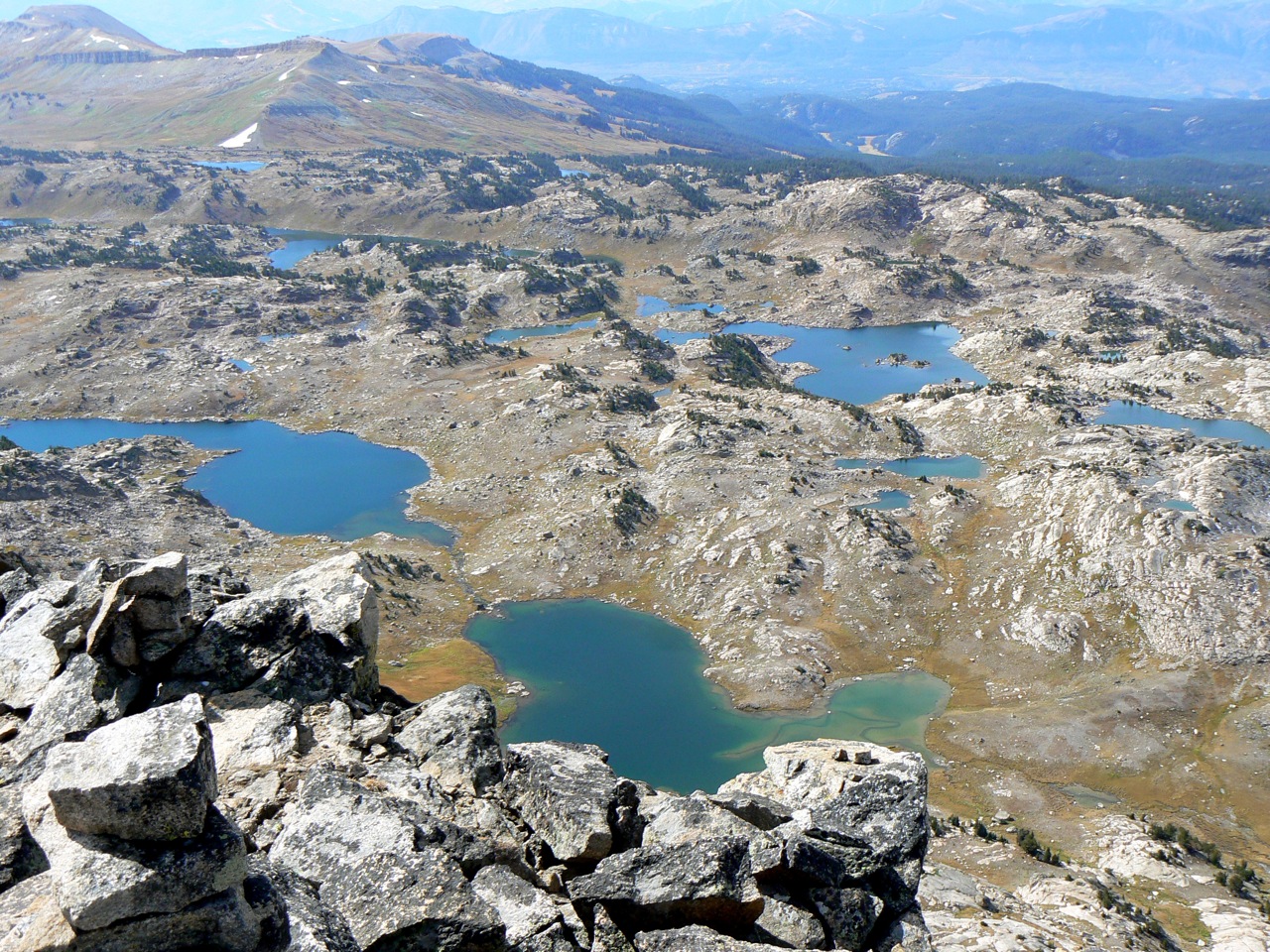 I guess I just like clouds - this was taken back at camp.