Beartooths 2009 (1)
This was a 6-day trip that I took in early August 2009 with my brother Jeremy and my nieces Sasha and Kayla. We backpacked from Daisy Pass (near Cooke City, Montana) to the Stillwater River trailhead (near Nye, Montana).
We spent most of the time off-trail and we experienced much of what the Beartooths offer: high mountain plateaus, talus, snowfields, wildflower meadows, mosquitos, wet talus, alpine lakes, wild berries, flood meadows, steep talus, blowdown, rain, fire snags, hail, waterfalls ... It was great fun.
---
Google Earth (.kmz) file with the approximate locations of our campsites.
---
We were dropped off near Daisy Pass.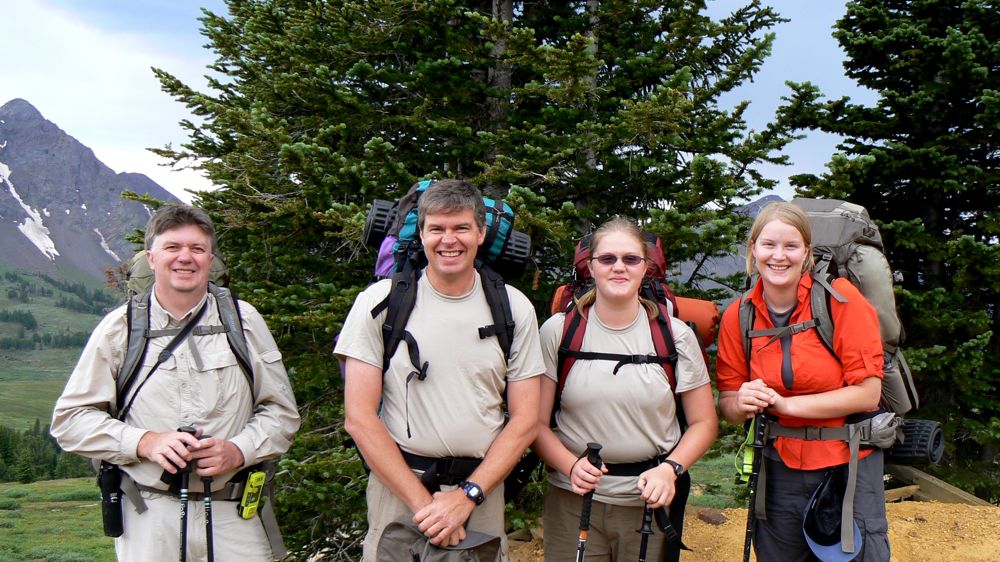 And although it immediately started to rain, we were happy to be in the Mountains.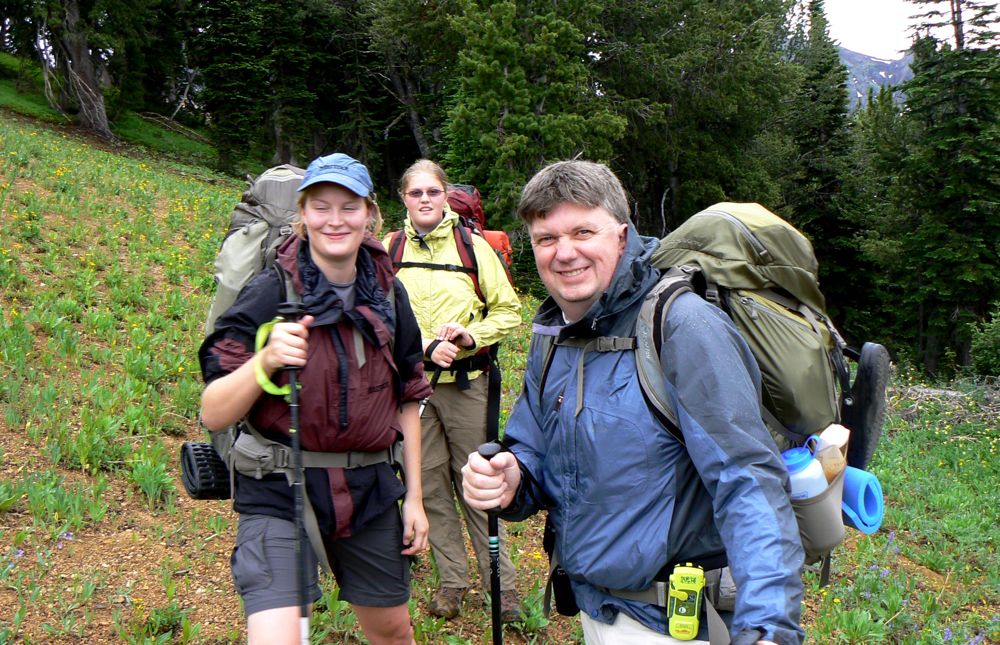 We headed away from the road toward the Goose Creek canyon.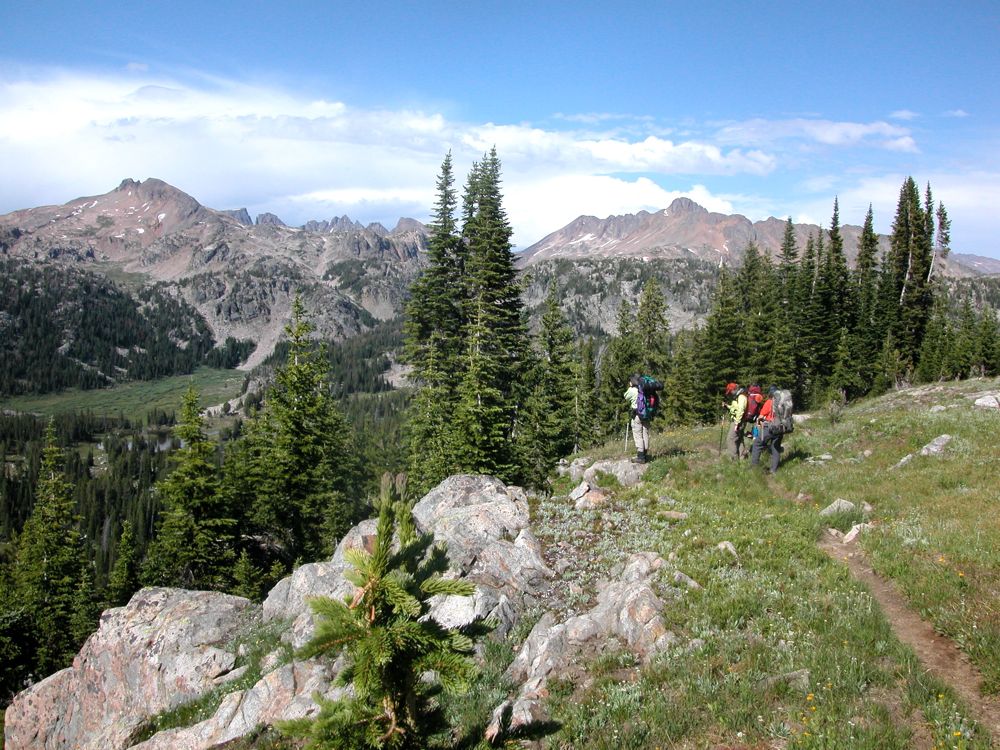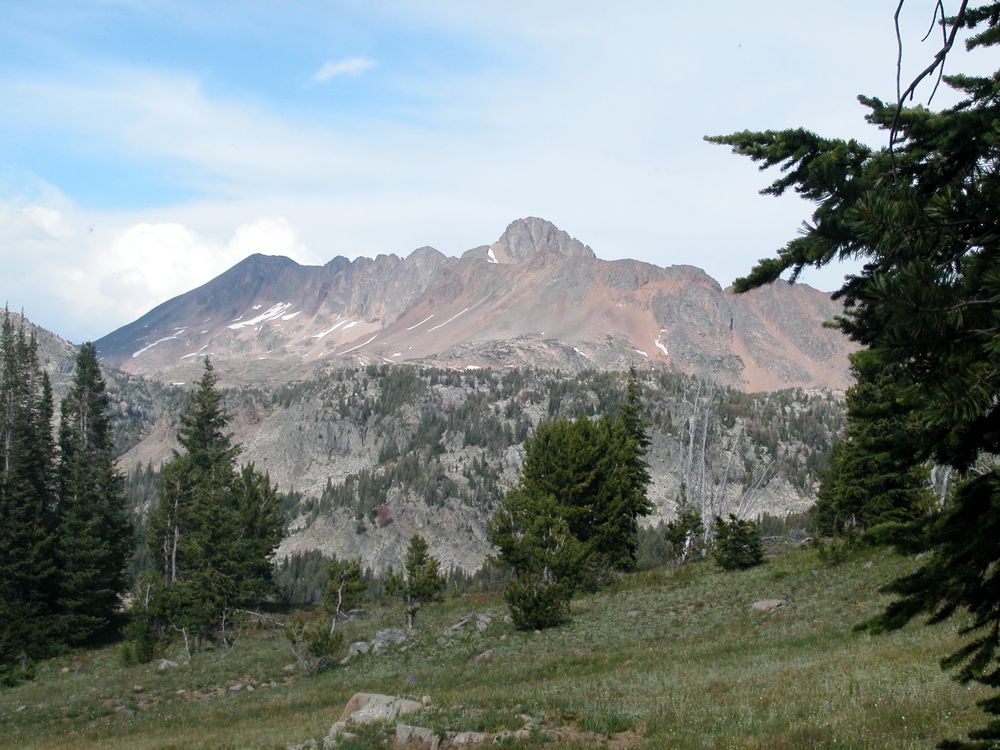 The wildflowers were pretty.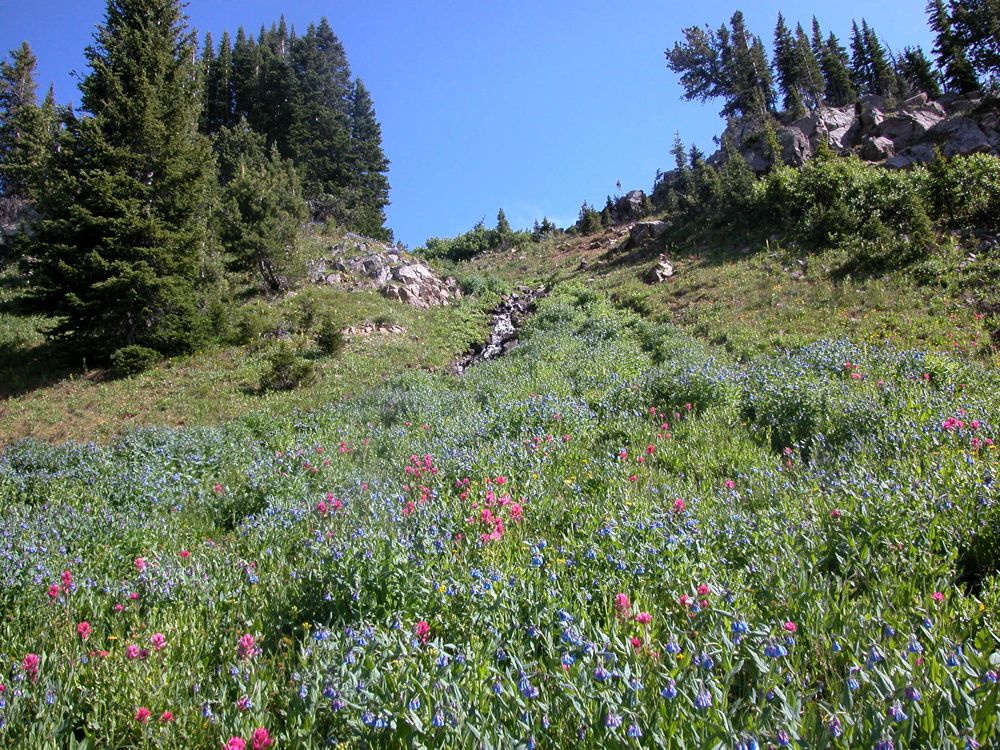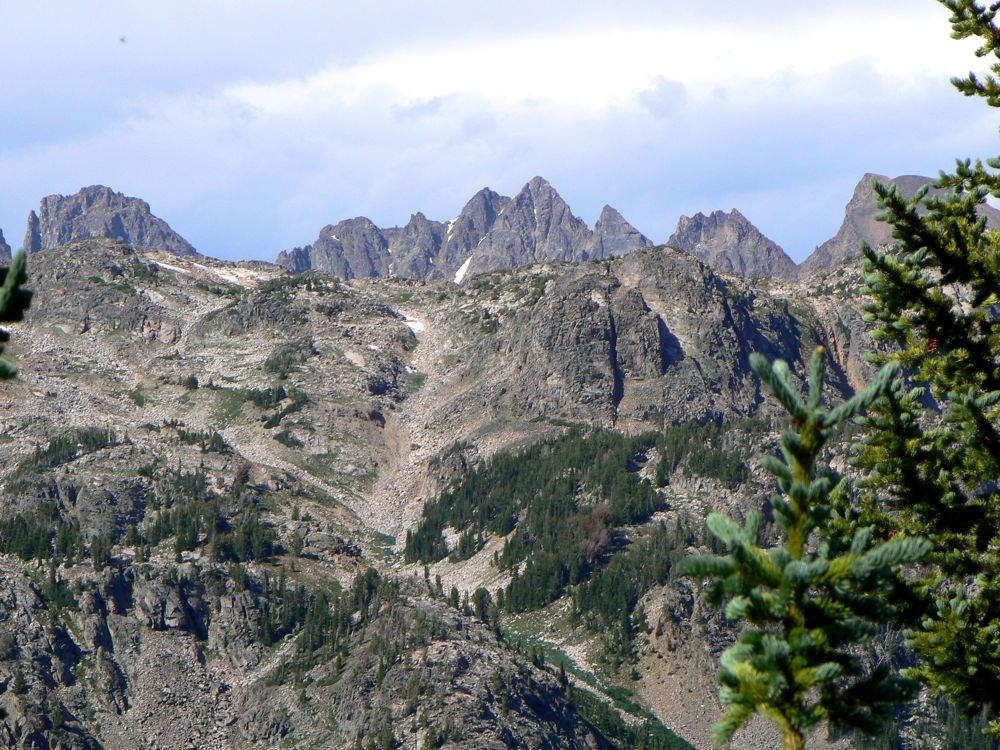 We set up camp near Huckleberry Lake. The mosquitos were "bothersome"

at this altitude.