Beartooths 2009 (2)
Next morning, we headed off to cross Goose Creek and climb onto the plateau to the West of Mount Fox.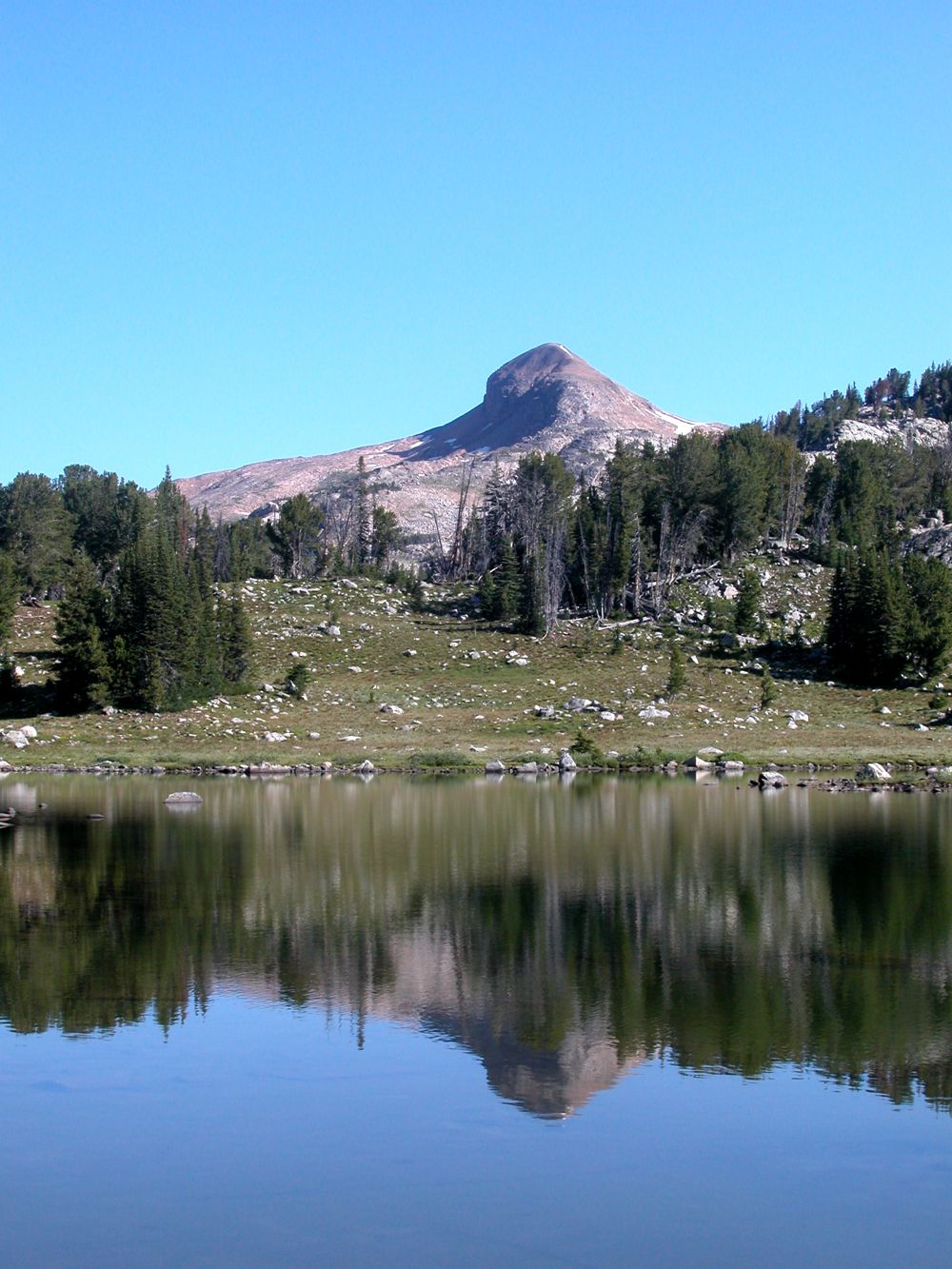 Crossing Goose Creek.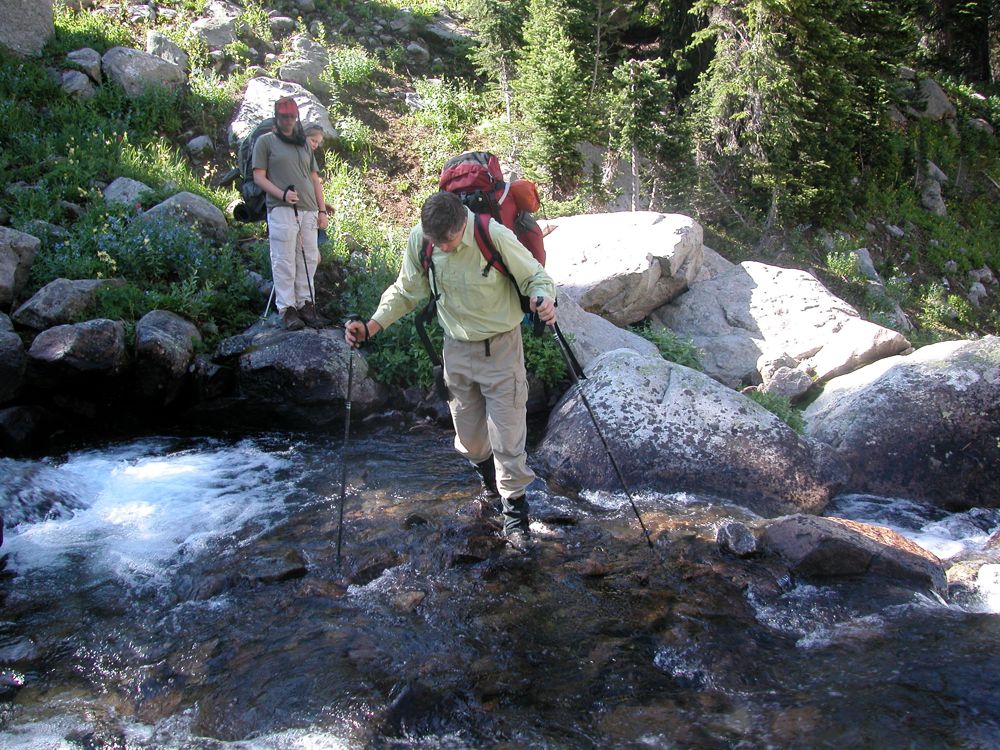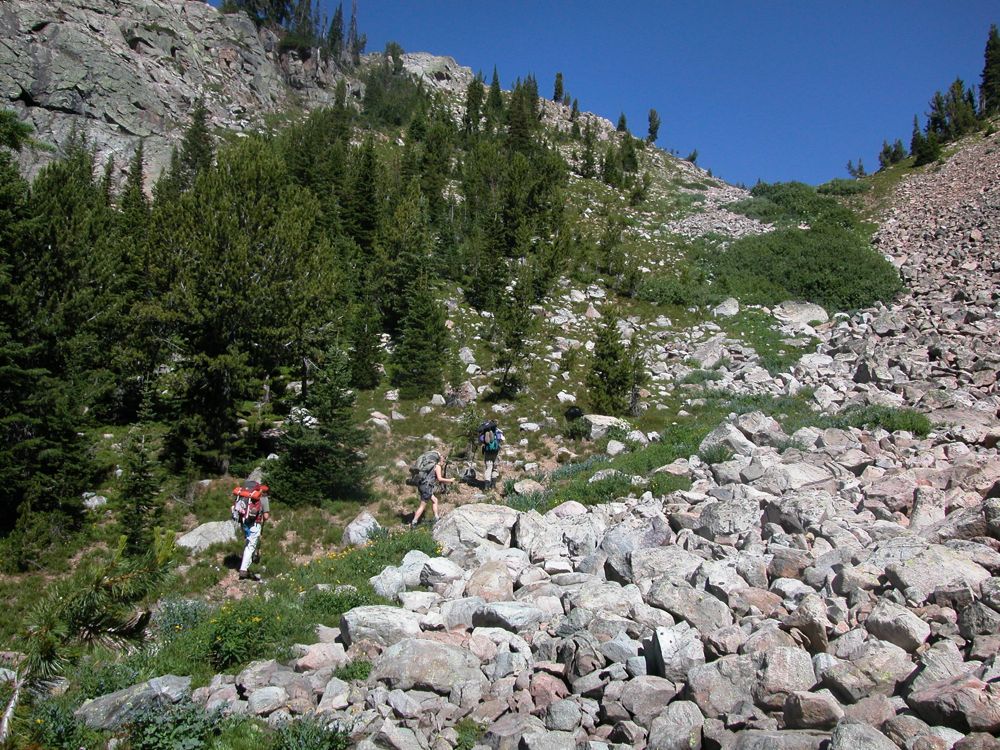 We climbed onto one of the beautiful plateaus of the Beartooths, dotted with lakes, meadows, and outcroppings.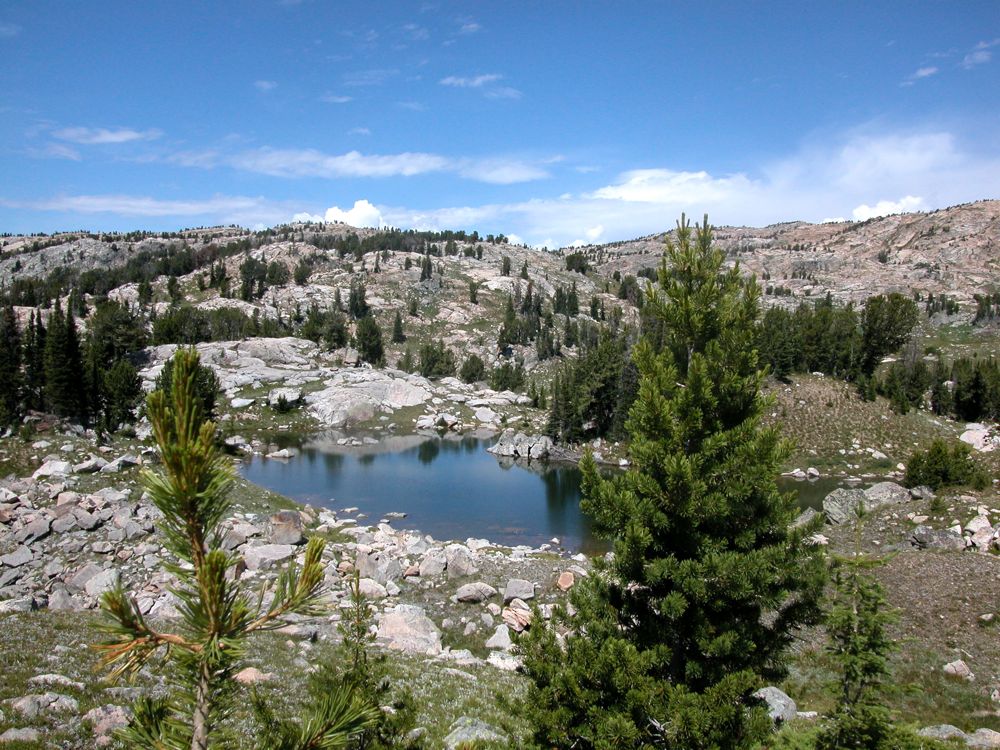 In the afternoon, we got a few showers and some thunder.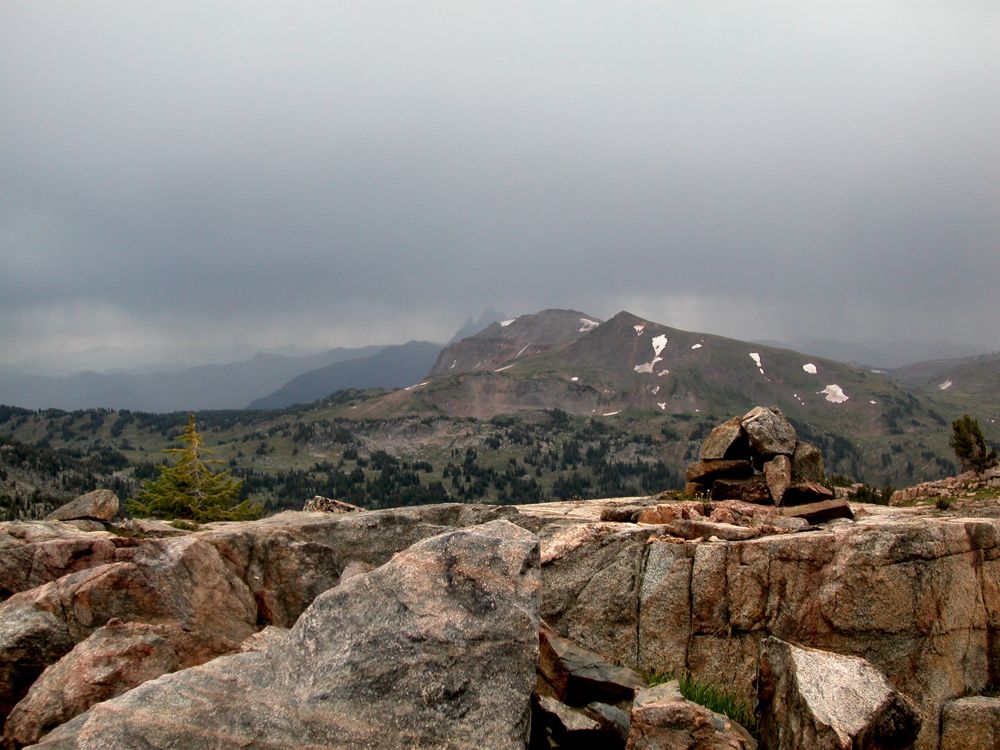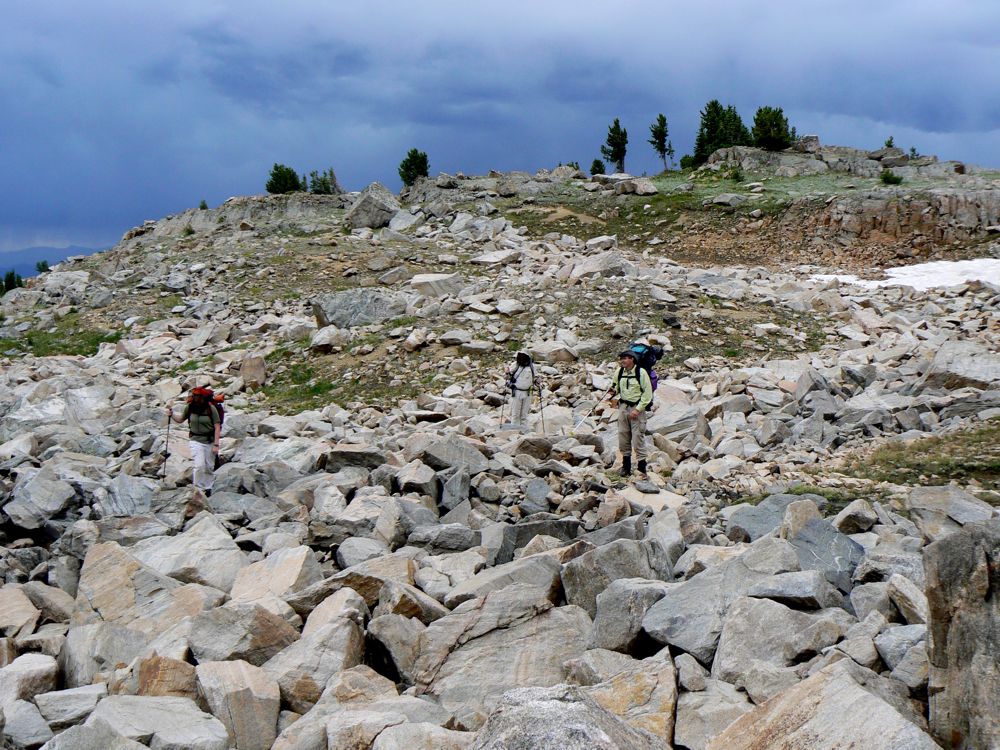 The girls (who live in North Carolina) liked the snow.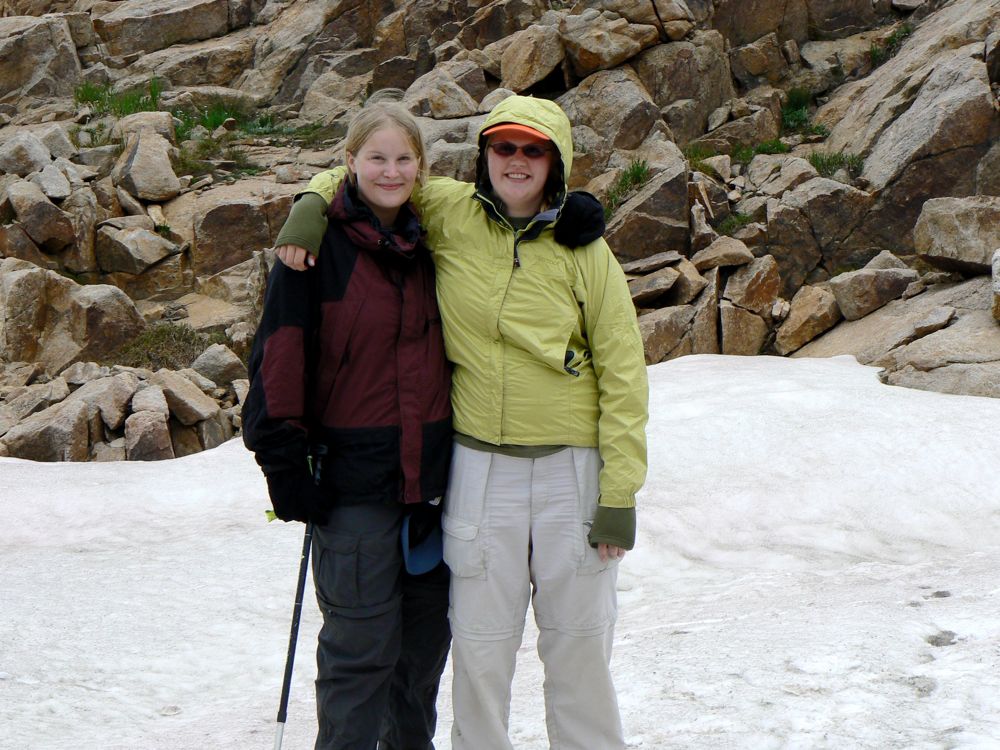 Clouds clinging to Index Peak.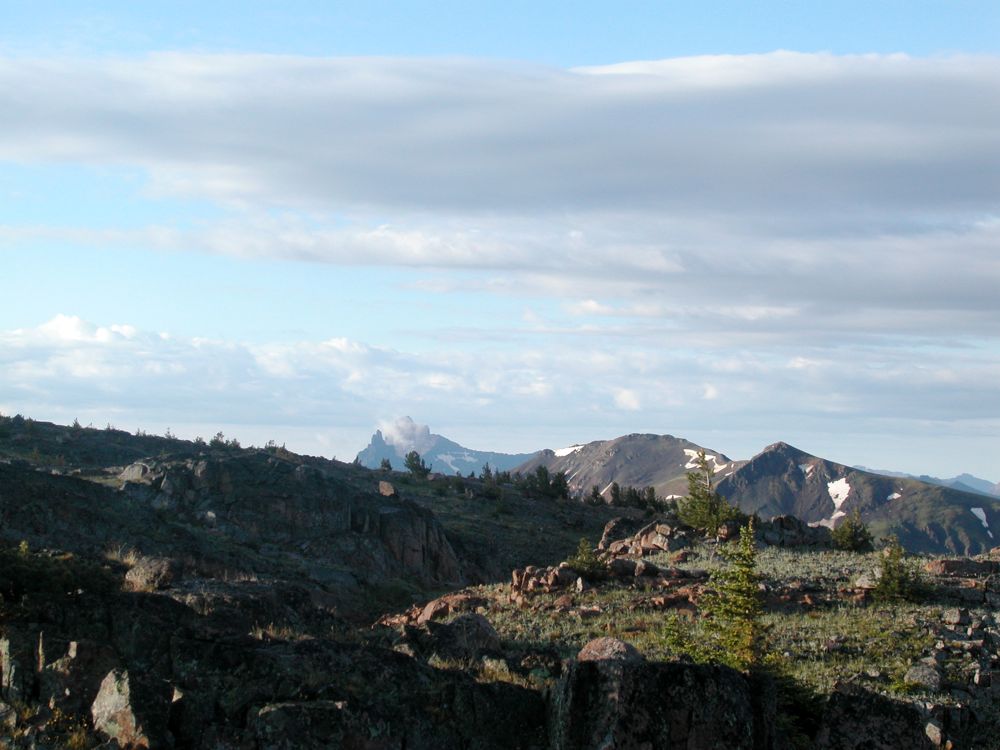 We found a nice campsite and weathered some big thunderstorms during the night.