Beartooths 2013 (1)
This was a 4-day trip that I took in September 2013. My hiking partner cancelled a few weeks before the trip, so this was solo. I backpacked from near Cooke City to the East Rosebud trailhead, visiting the Aero Lakes, the Skytop Lakes, Granite Peak, and Lowary Lake along the way.
I was able to pick perfect weather, except for the first day, and it was great fun.
---
Google Earth (.kmz) file with a few placemarks from the trip.
---
At the Lady of the Lake trailhead, I said goodbye to Kaite and the kids.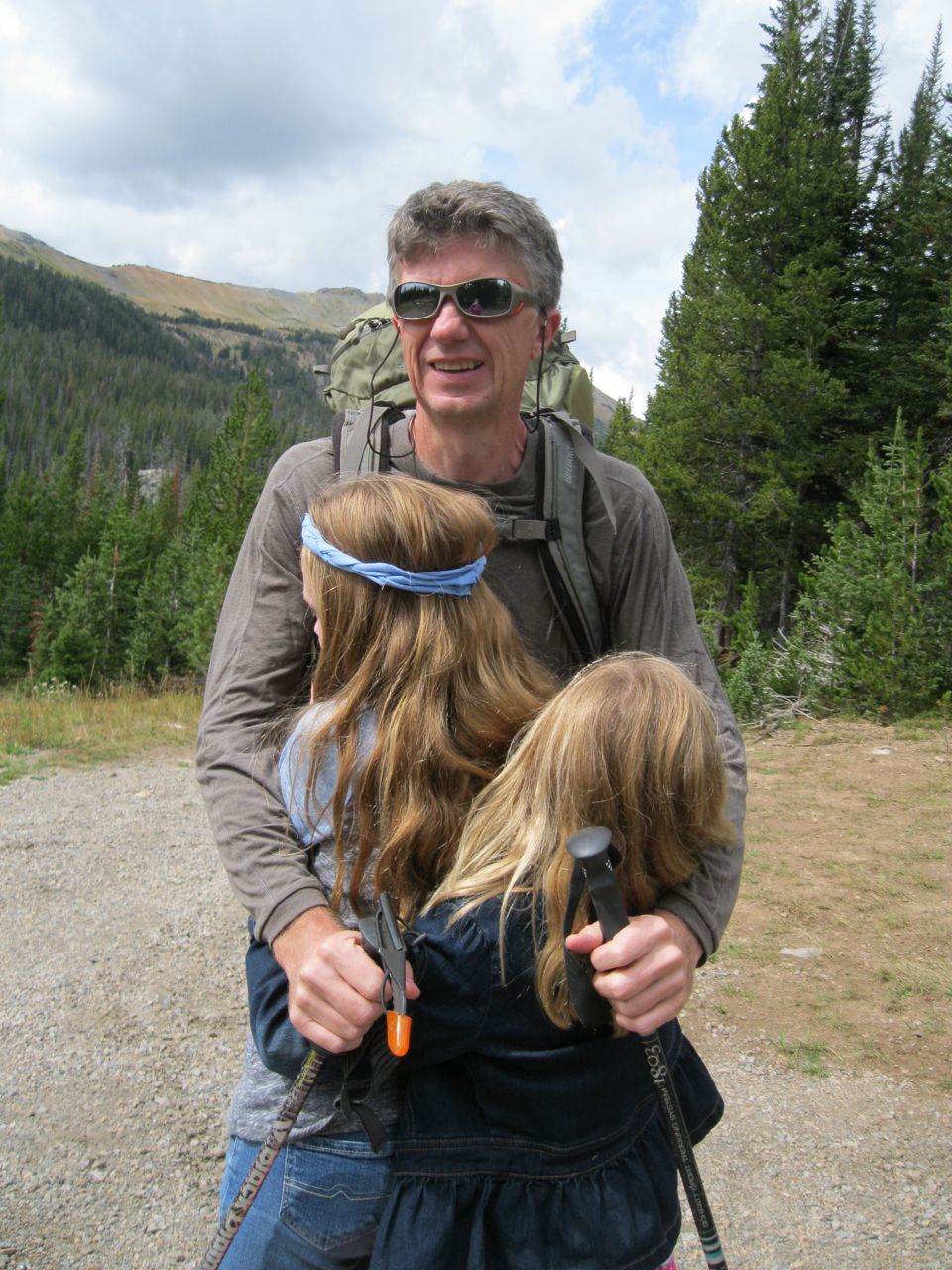 I hiked the trail past Lady of the Lake, across Star Creek, and up the Zimmer Valley.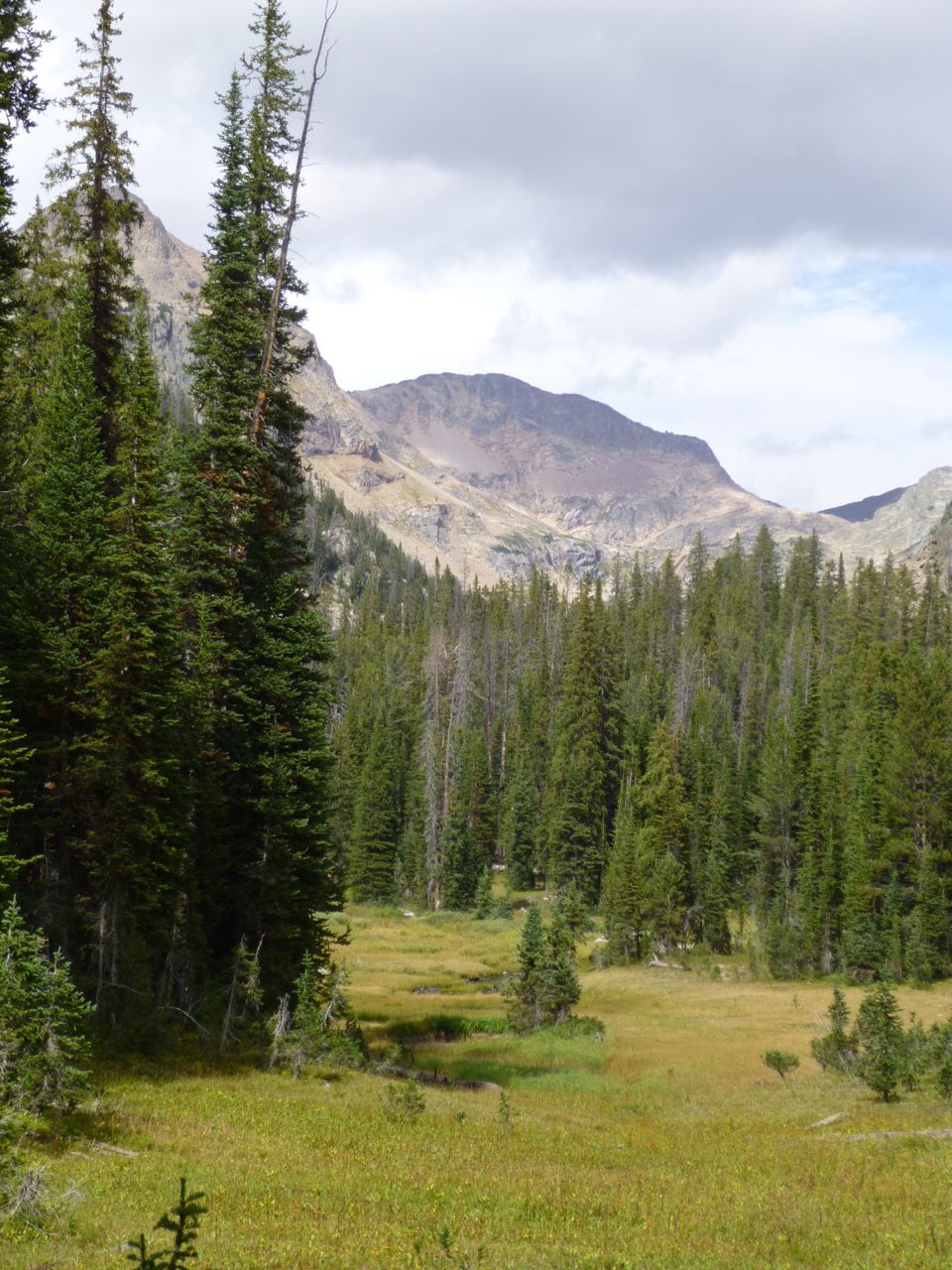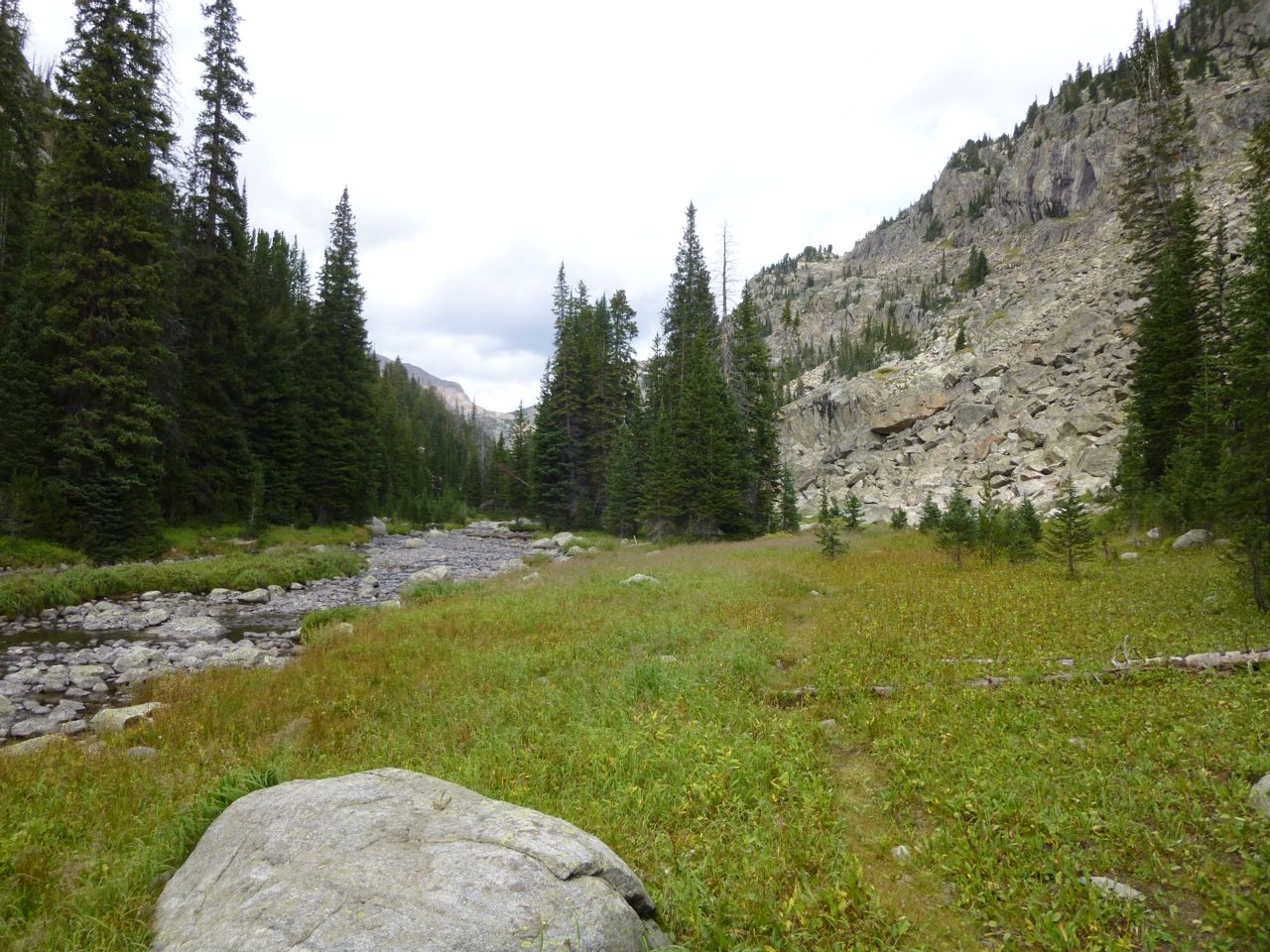 Then it was up "Cardiac Hill" (a use trail that climbs roughly 800ft in a short distance without any excess switchbacks).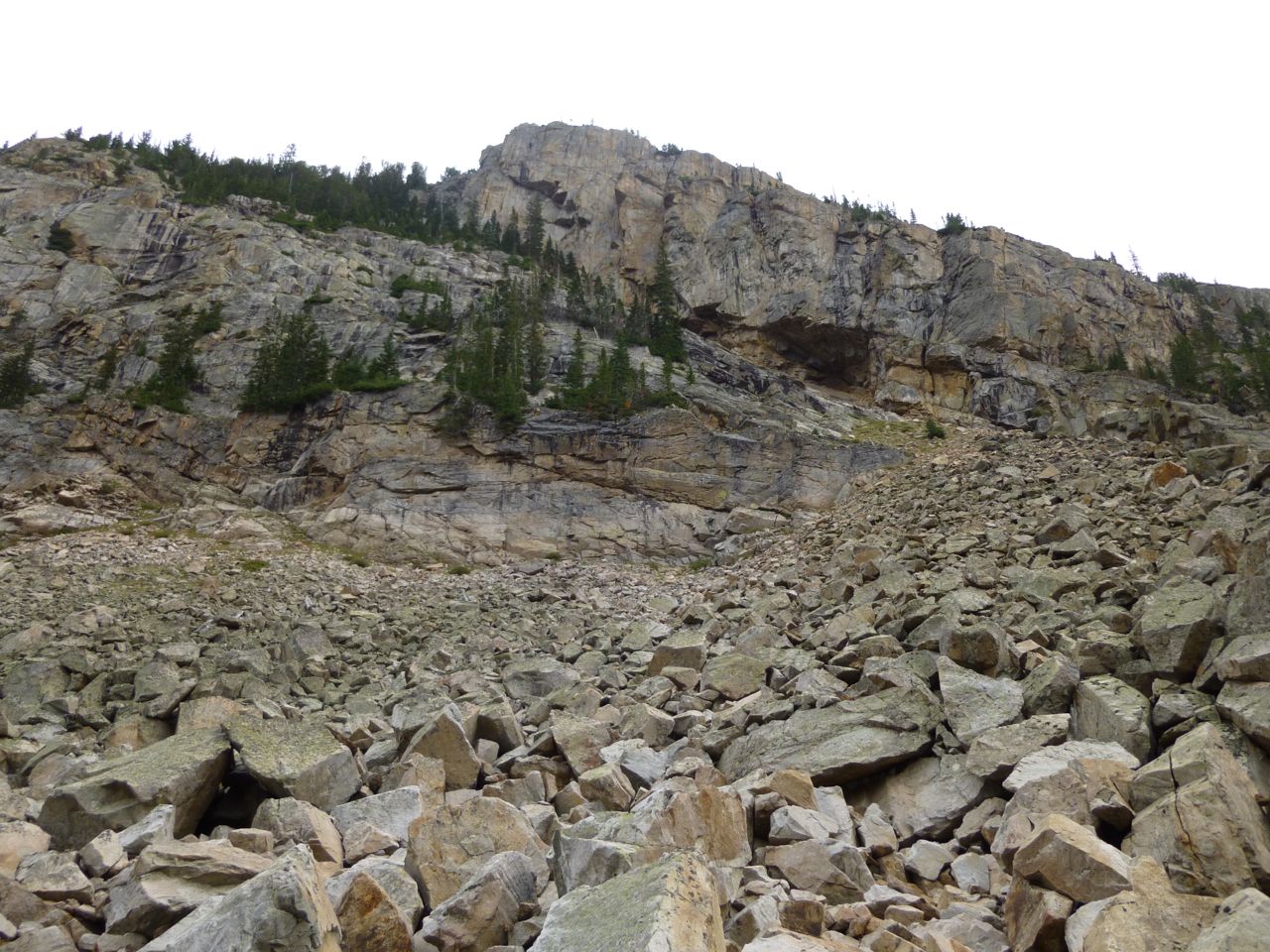 It rained and hailed pretty hard on me while climbing the hill, but started to clear up as I got my first view of Lower Aero lake.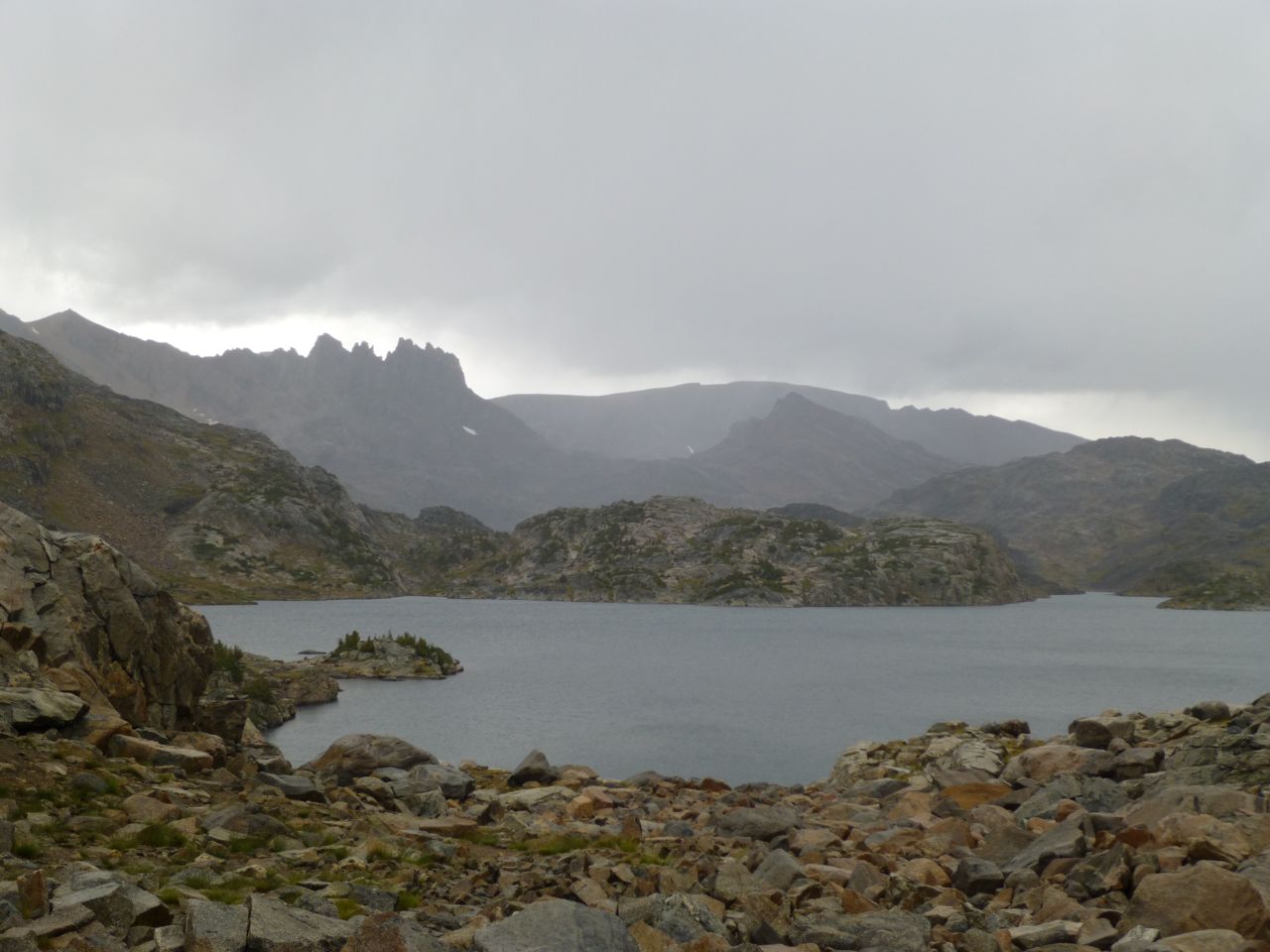 Then there was a little sun and a dim rainbow.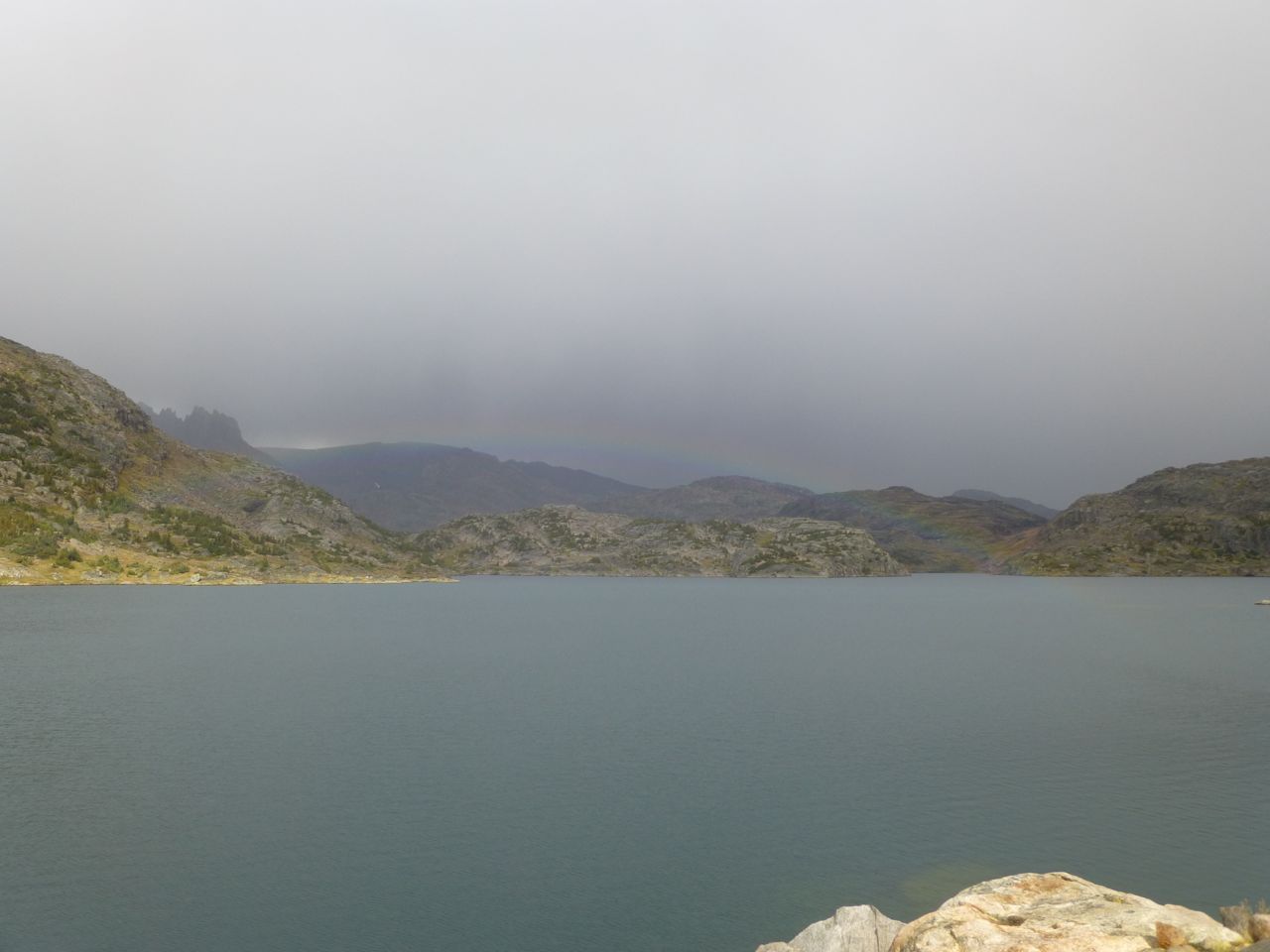 I headed around the NW side of the lake.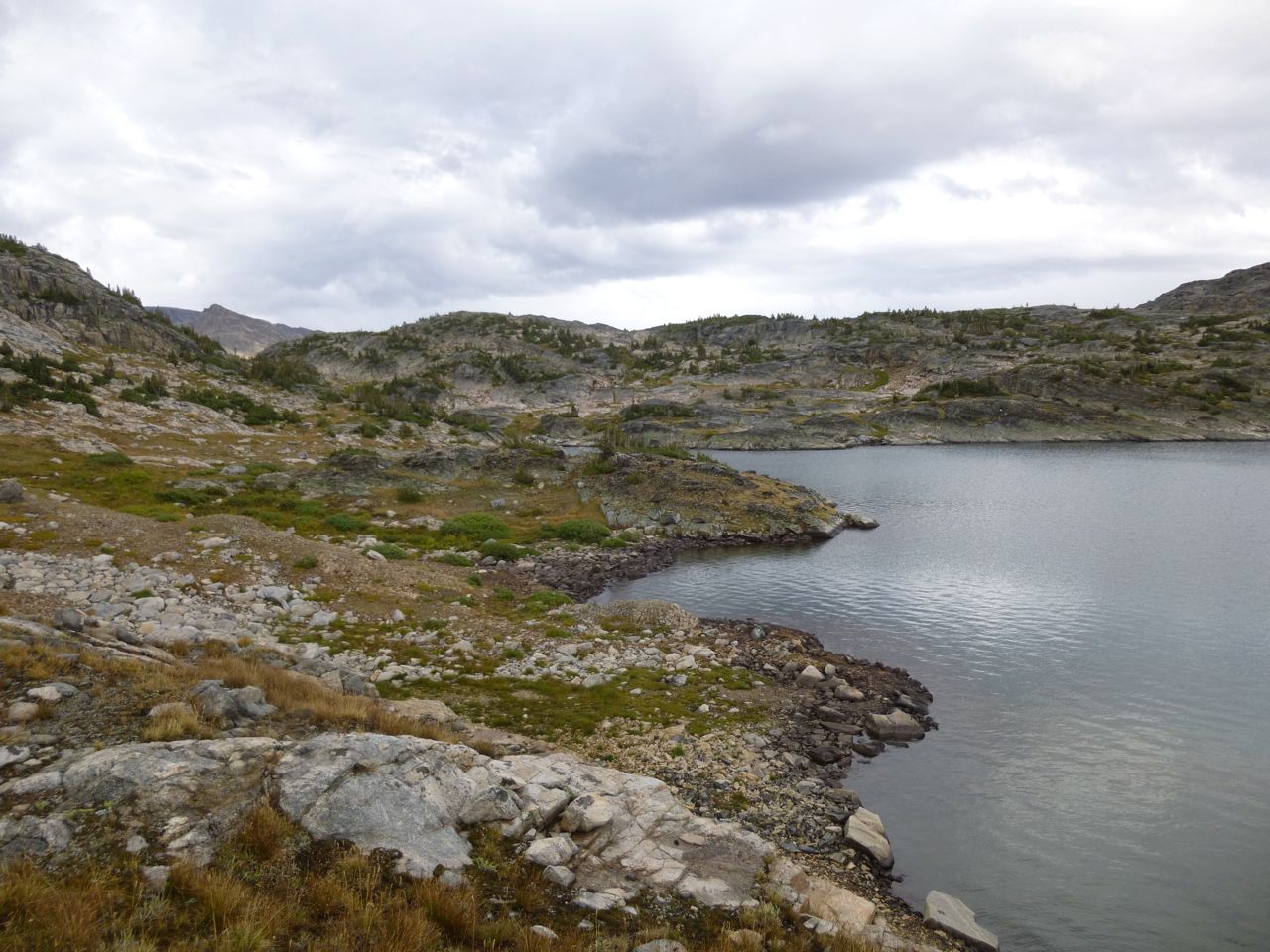 These cascades fall into the valley that connects Upper and Lower Aero Lakes.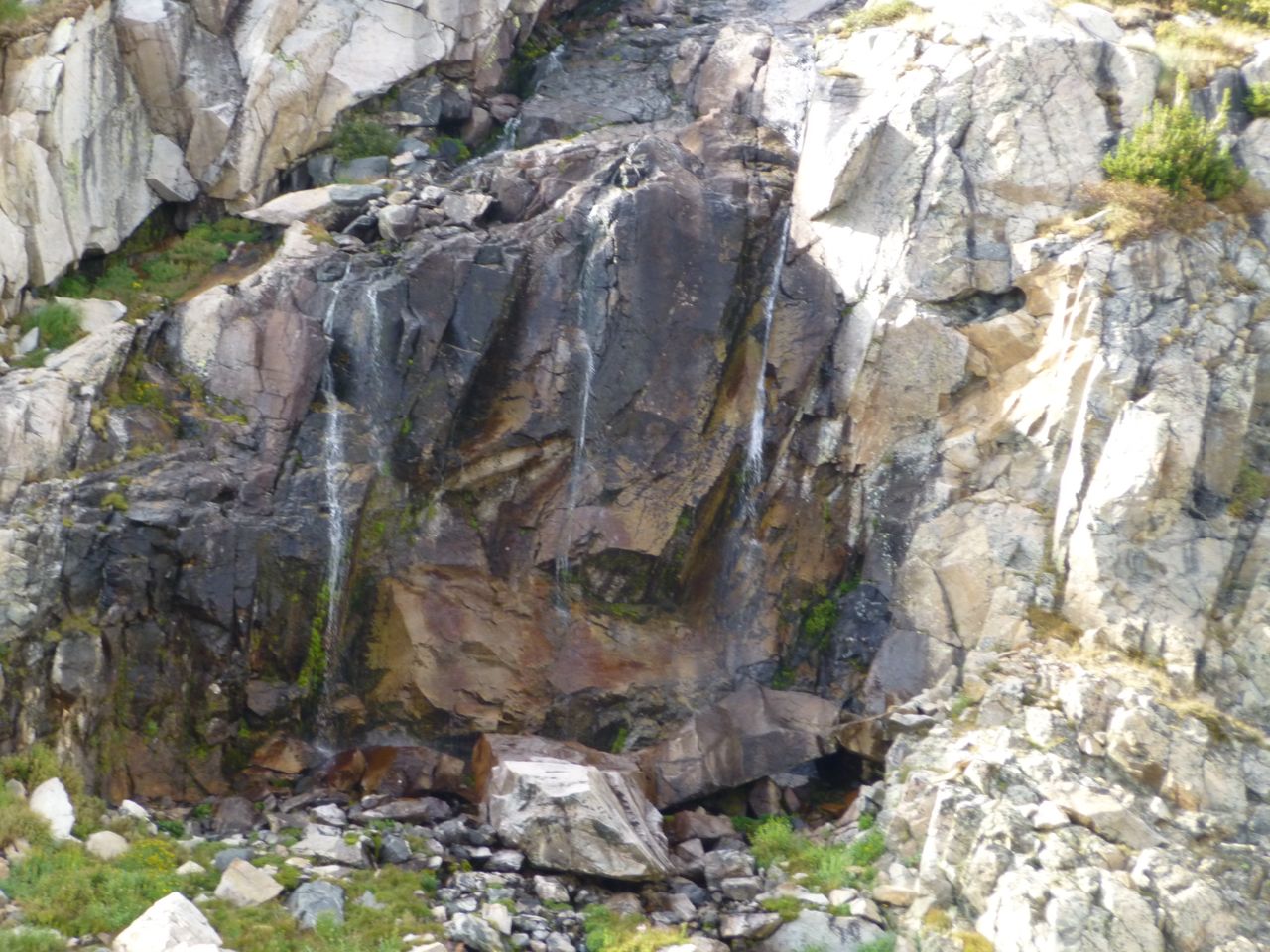 I set up camp on the South Shore of Upper Aero lake.