Beartooths 2013 (2)
Next morning, I headed toward the Sky Top Lakes.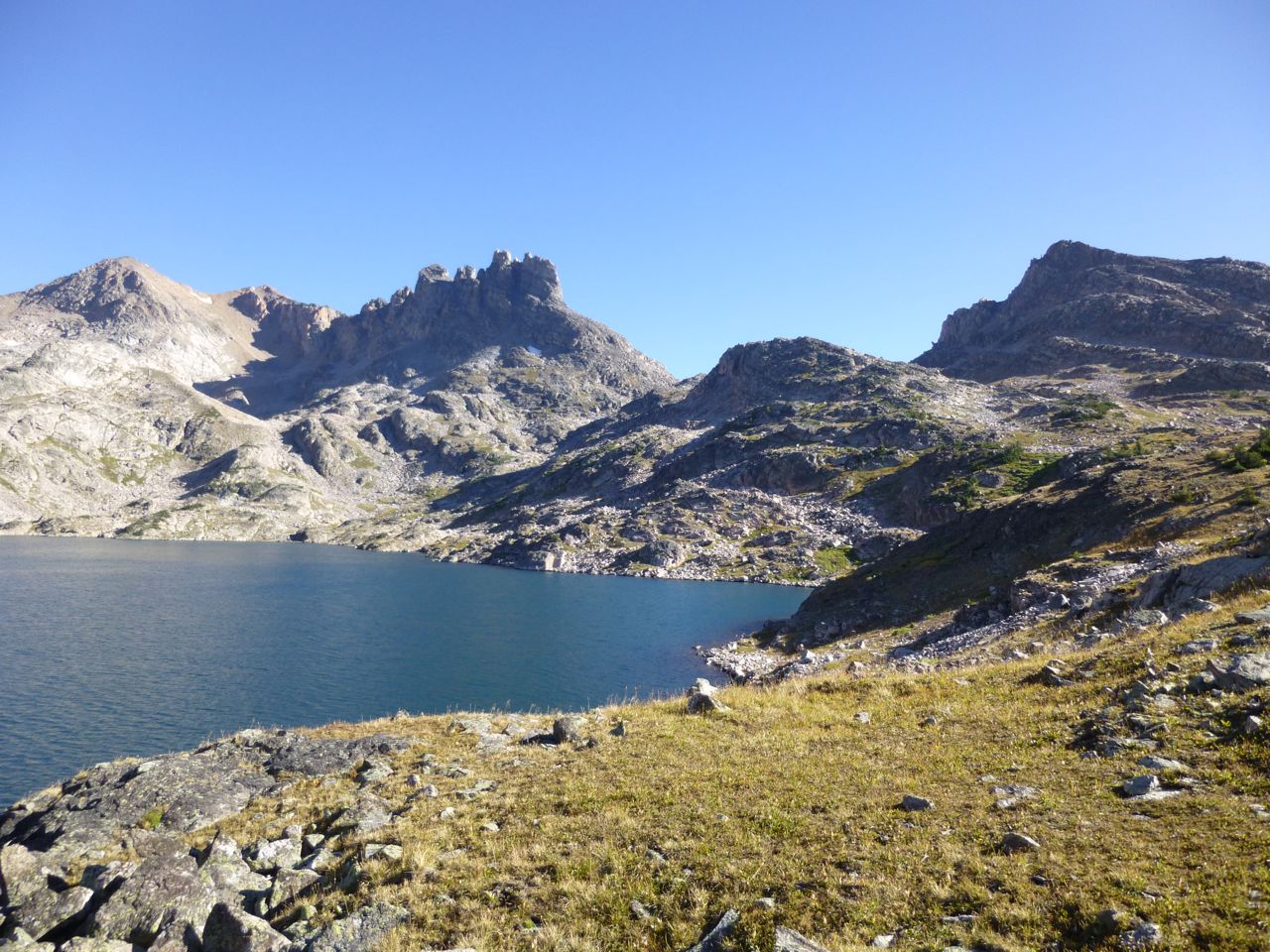 The sky was blue, the sun was shining, with just a few clouds in the distance over Upper Aero Lake.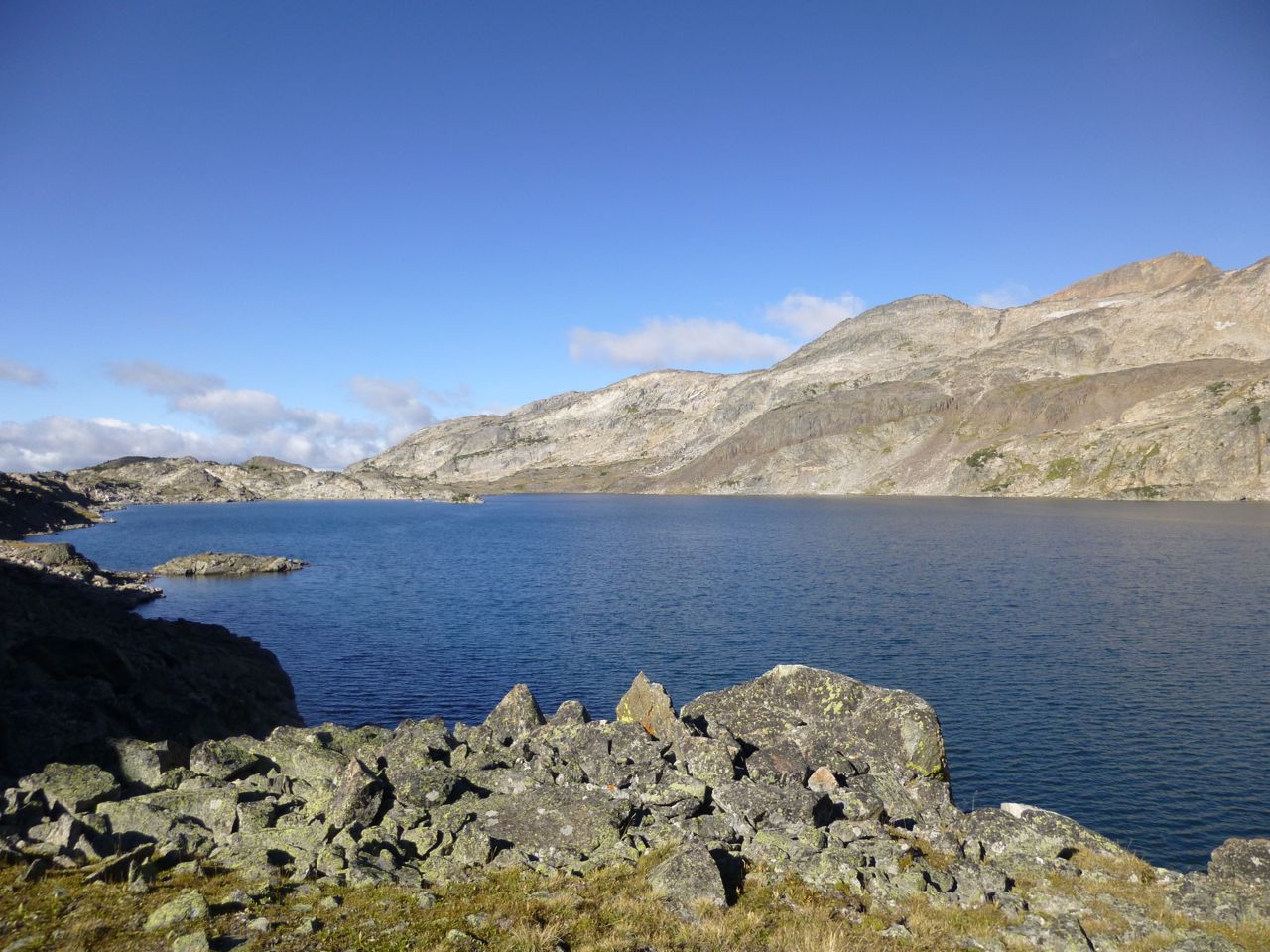 A view back at Upper Aero Lake as I climbed.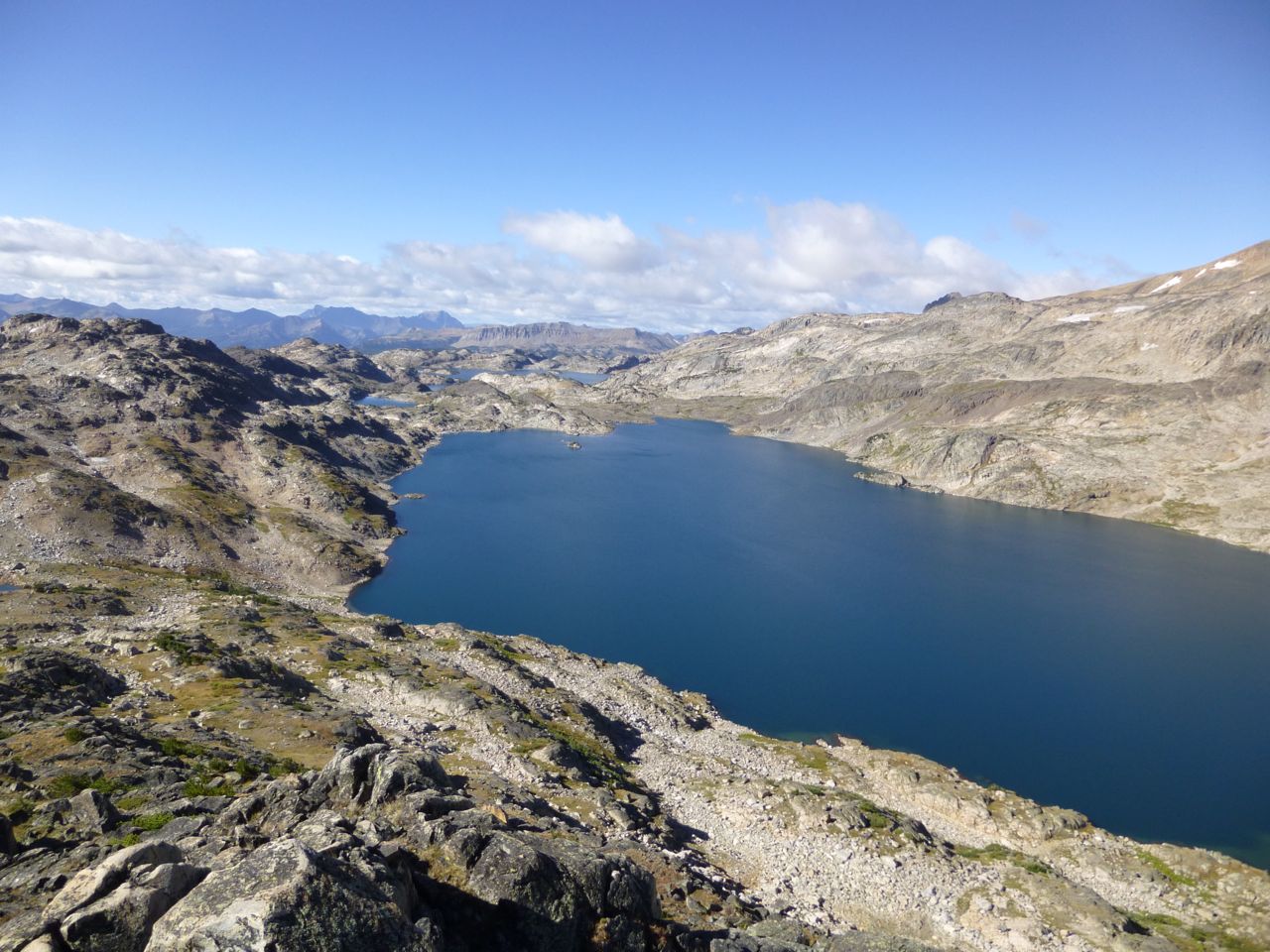 Rough Lake was to the South of my route.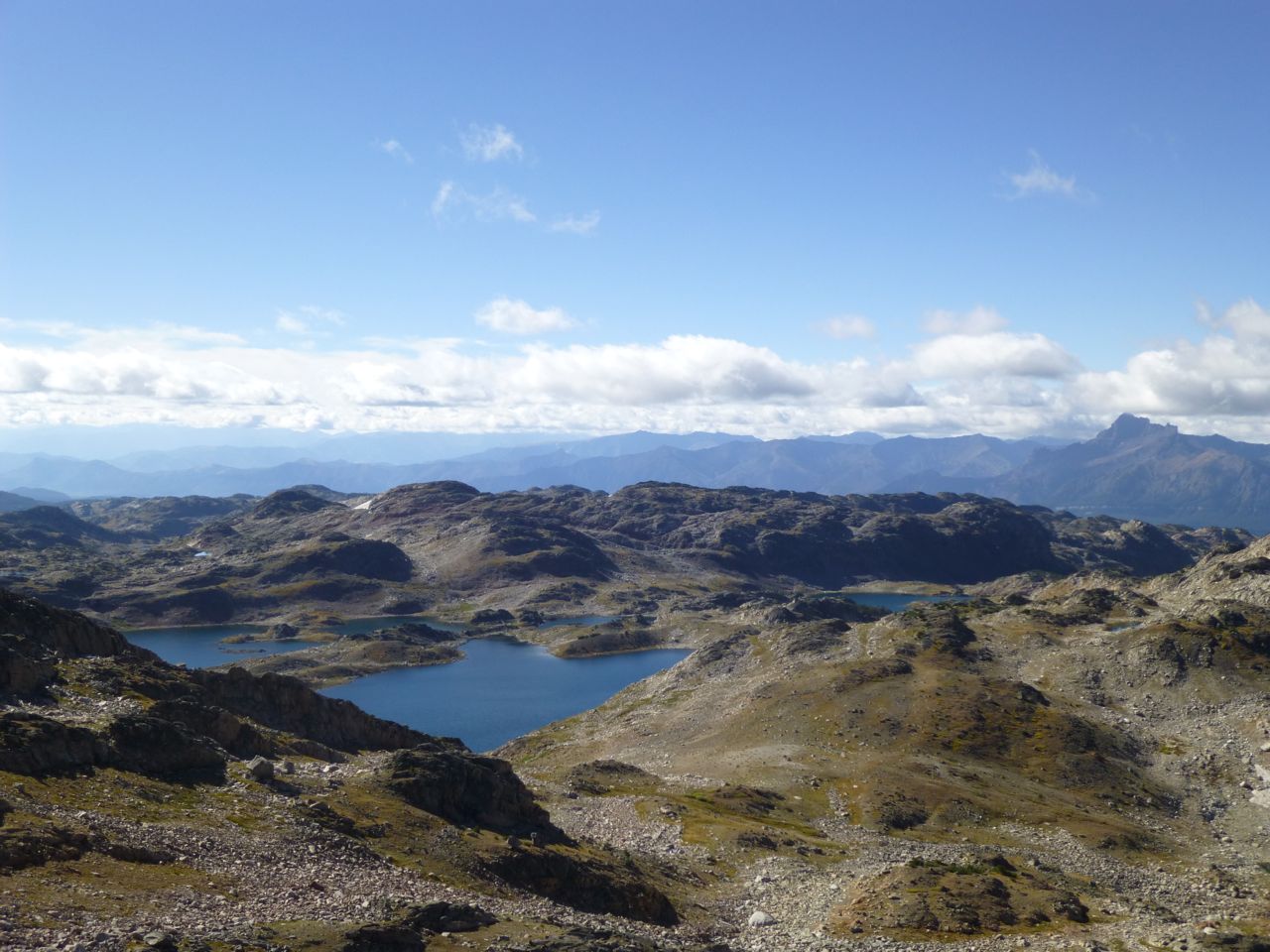 One of the Sky Top Lakes.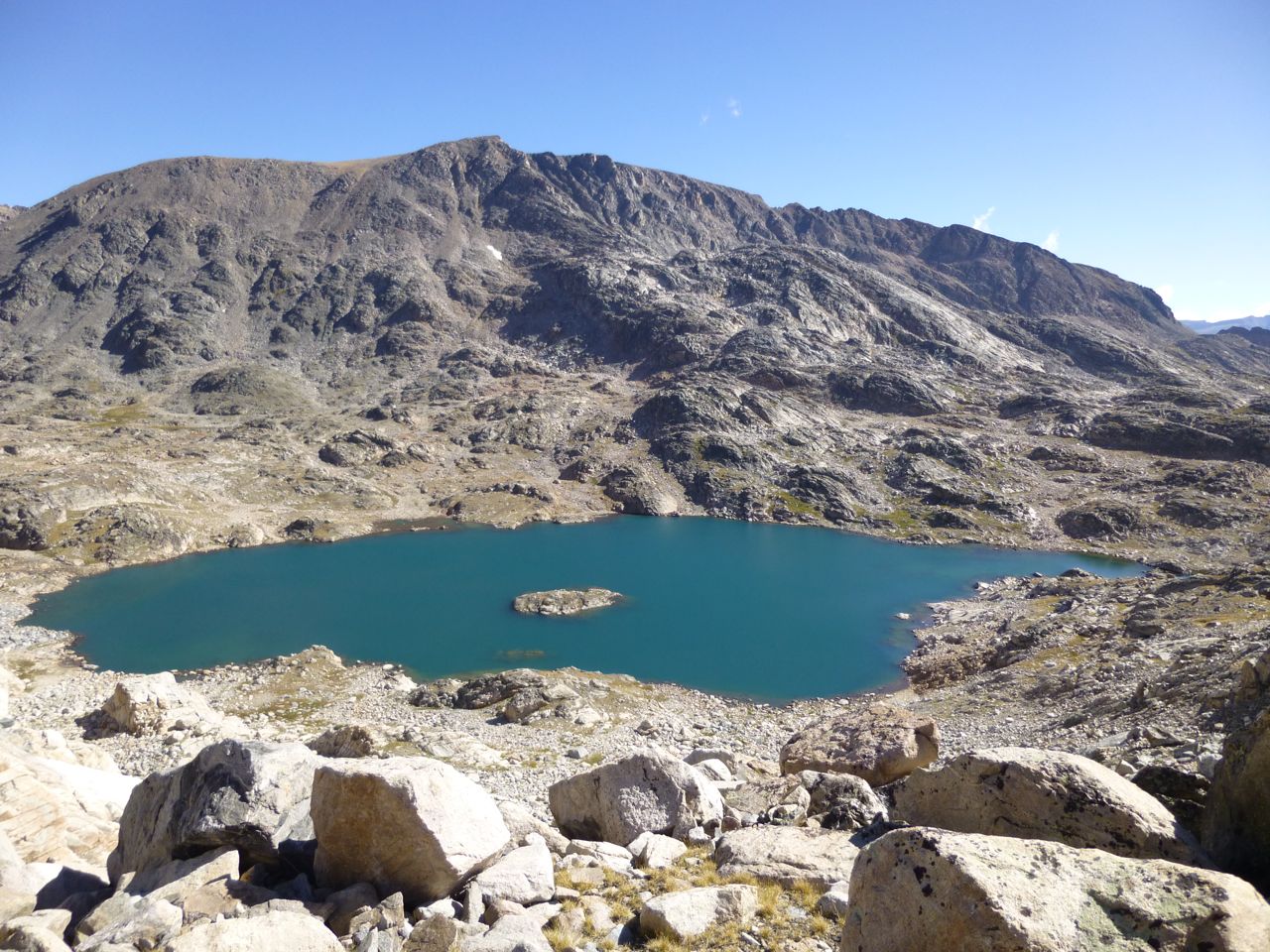 I then climbed up the Sky Top valley. This is a view back down the valley showing the saddle that I crossed (to the left of the Spires).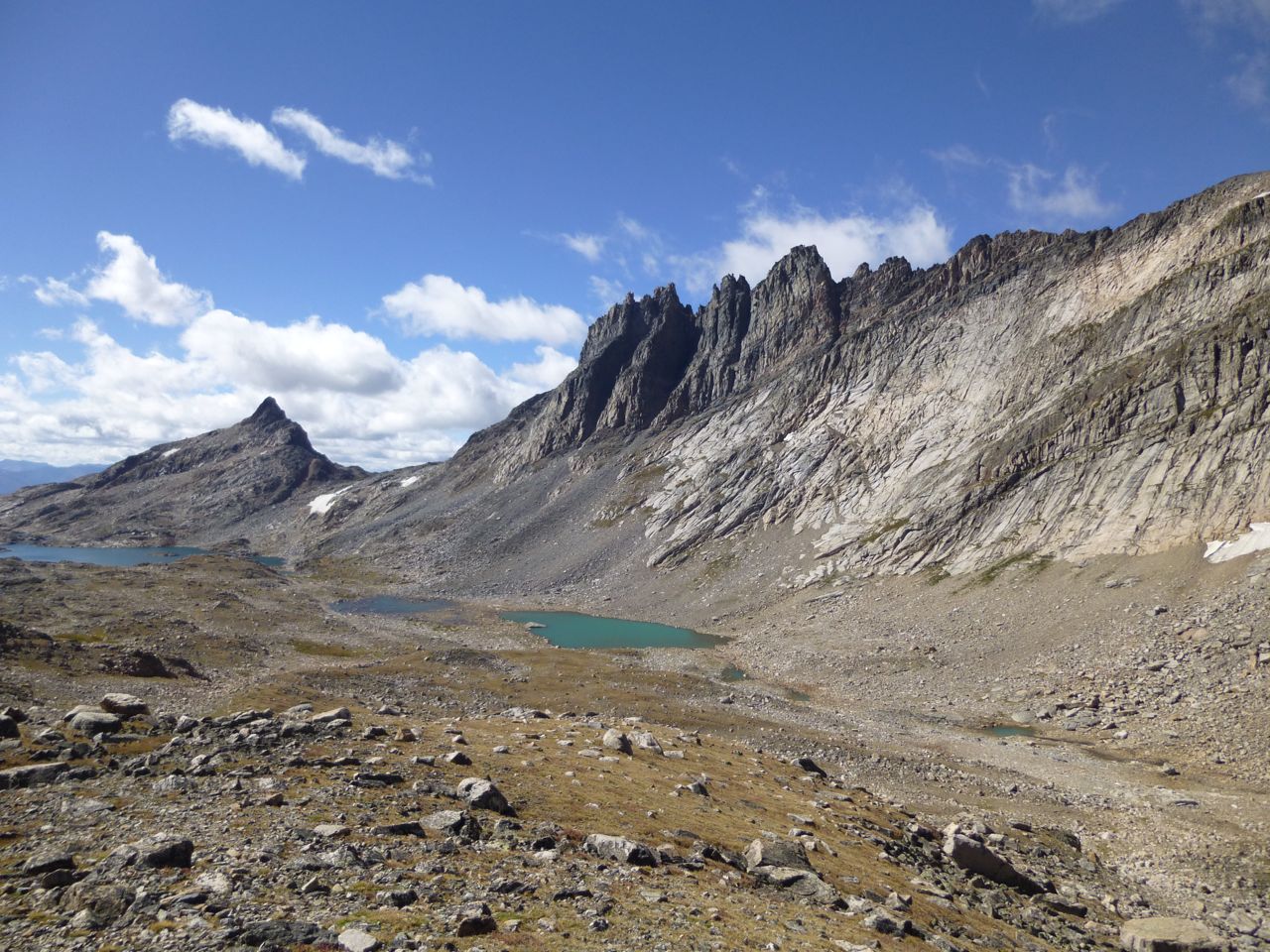 There are glacier remnants in the upper Sky Top valley.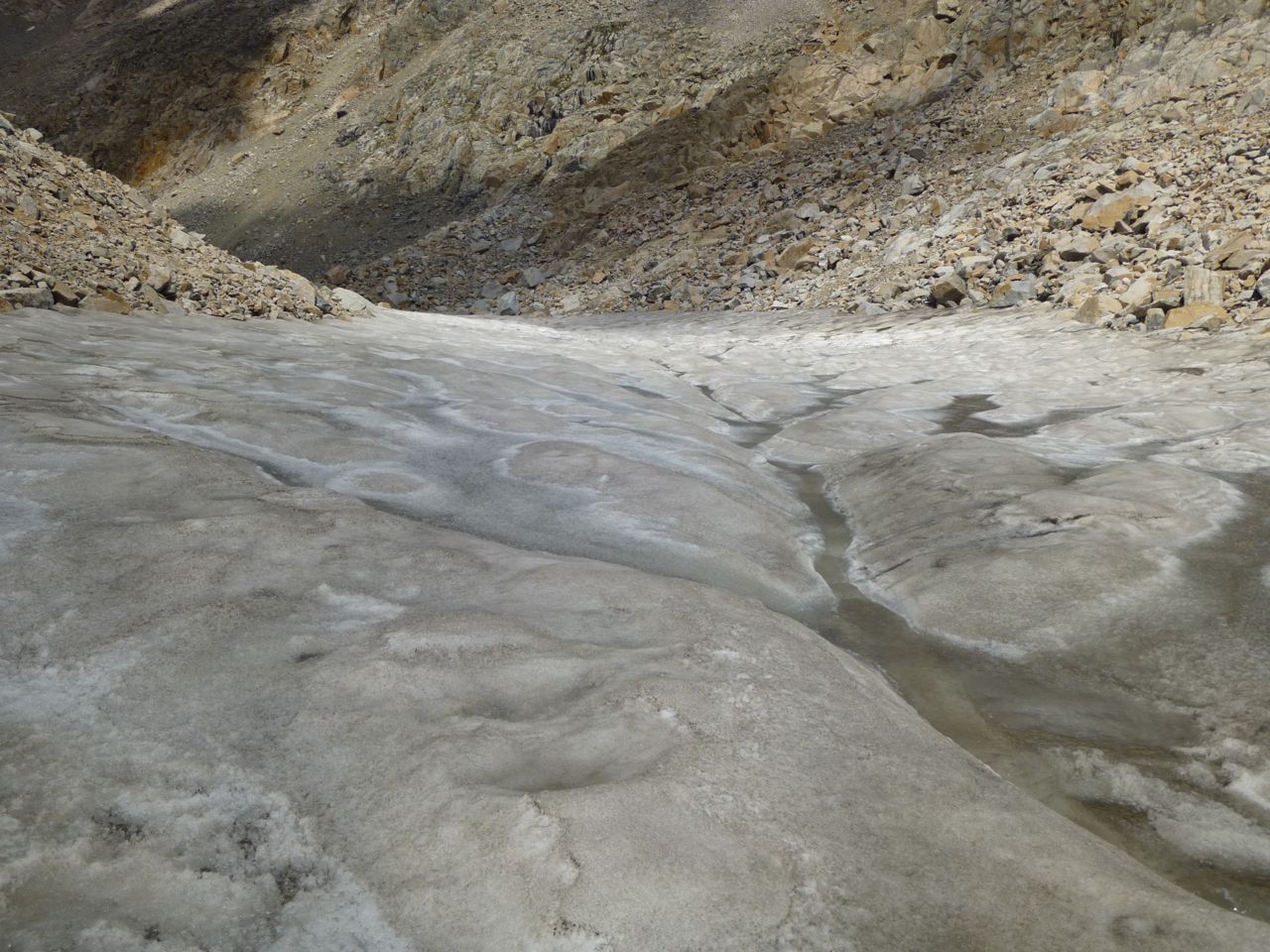 I wanted a high camp in the saddle between Sky Top and Glacier Creek, so I spent a good amount of time looking for a suitable spot - it wasn't easy, but I found one.