Beartooths 2021 (1)
Jeremy (my brother) and I spent four days exploring the Beartooth Plateau.
The weather was great, except for a bit of smoke from the far West.
---
We started at the Clarks Fork trailhead, headed along the Russell Lake trail

, the Kersey Lake Jeep road, and the Broadwater River trail

.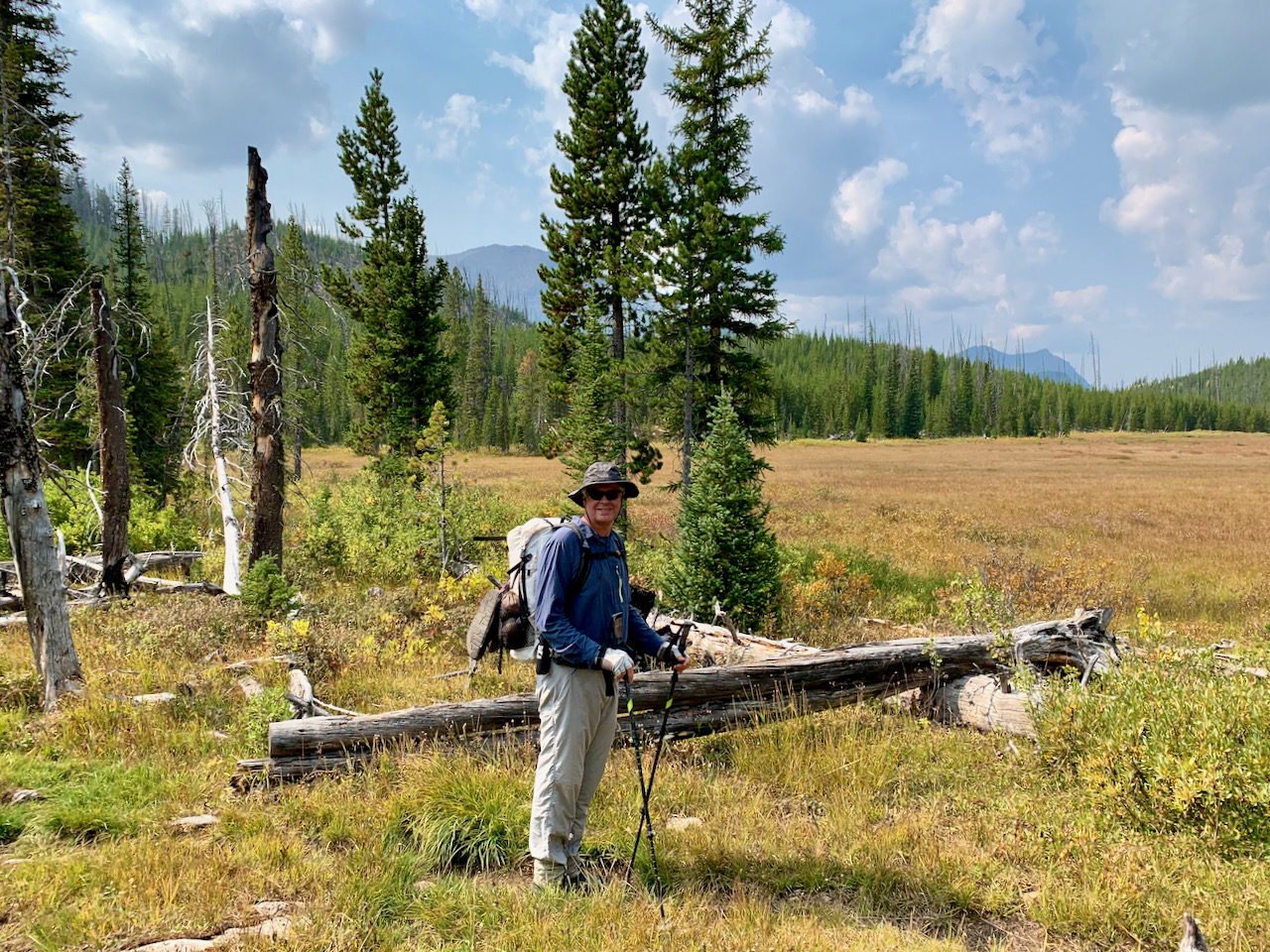 Curl Lake with Broadwater Lake in the background.
The trail ends at Curl Lake and we headed off trail up Sodalite Creek.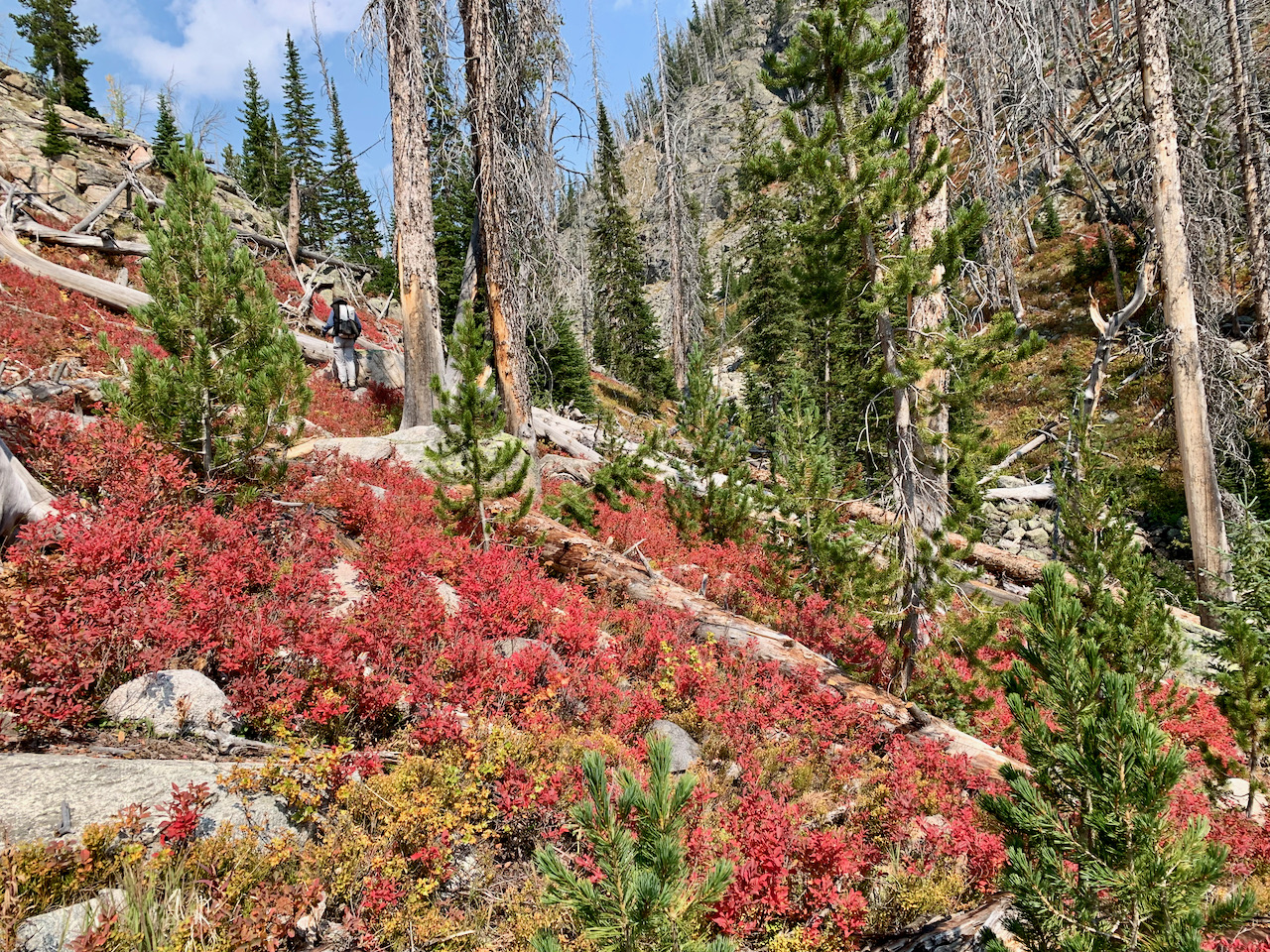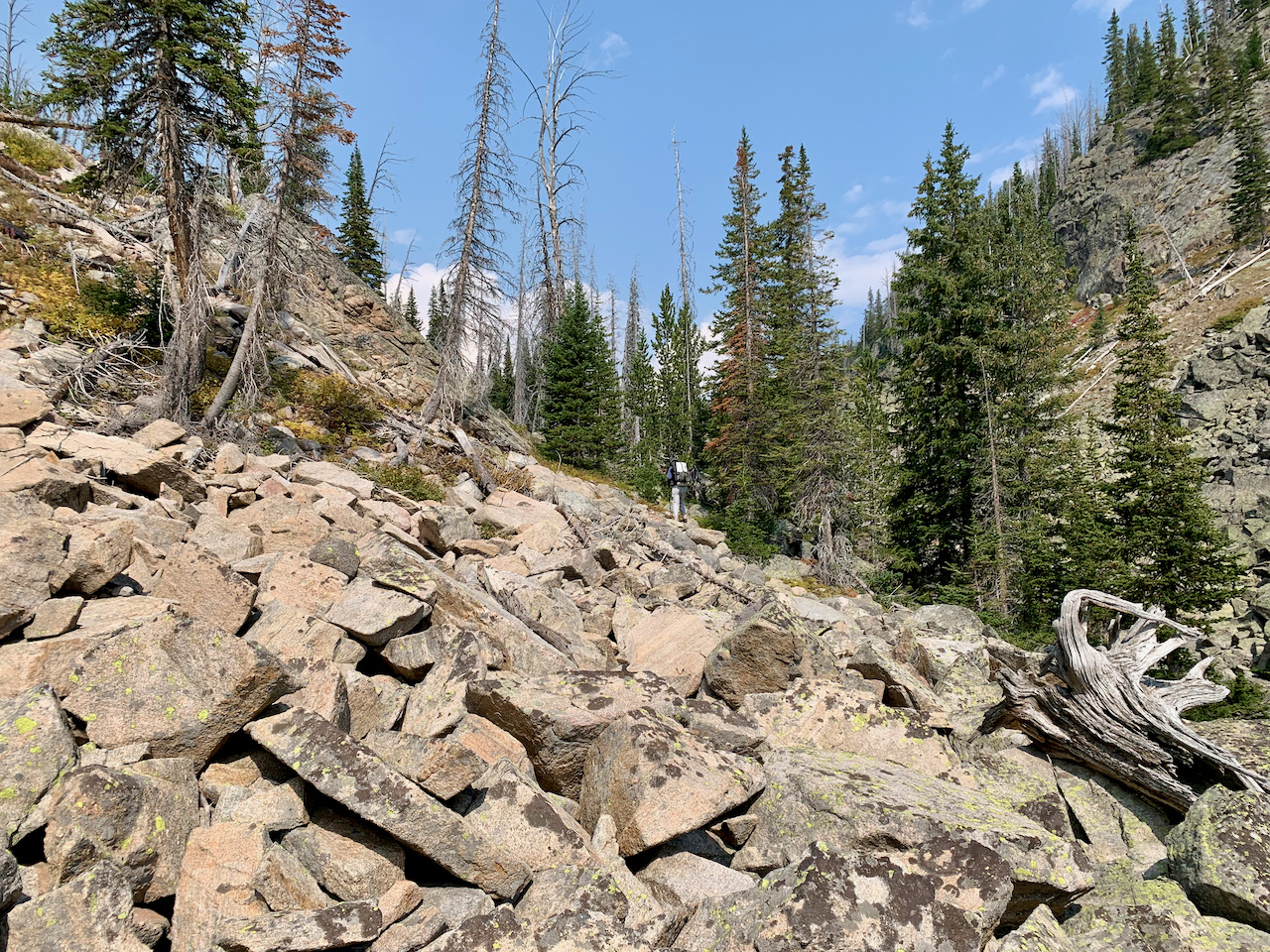 We climbed up into the pretty bowl where Hobbit Creek joins Sodalite Creek.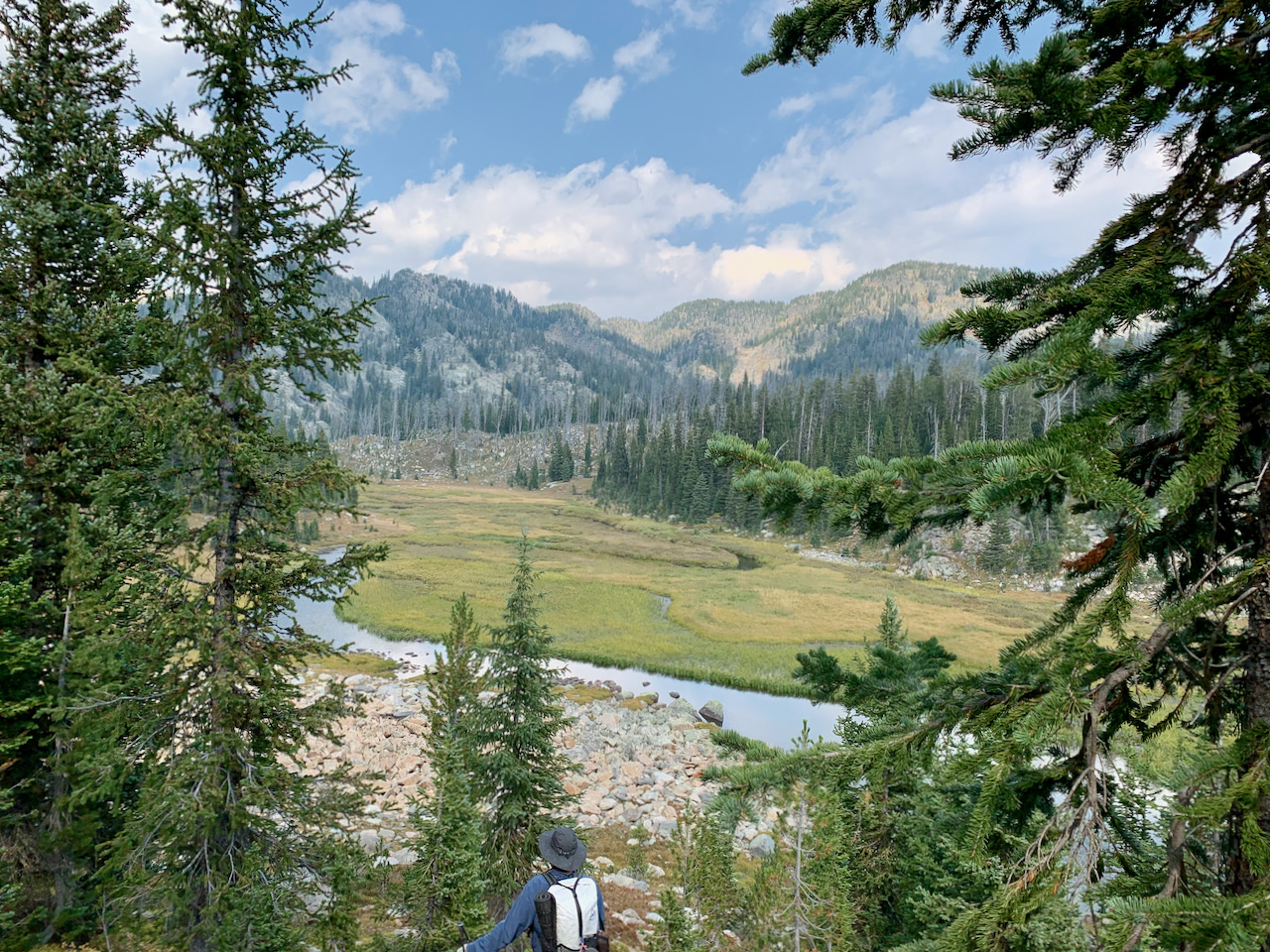 This was our campsite for the first night.