Beartooths 2012 (2)
Next morning, we headed toward to saddle between Sawtooth Mountain and Iceberg Peak.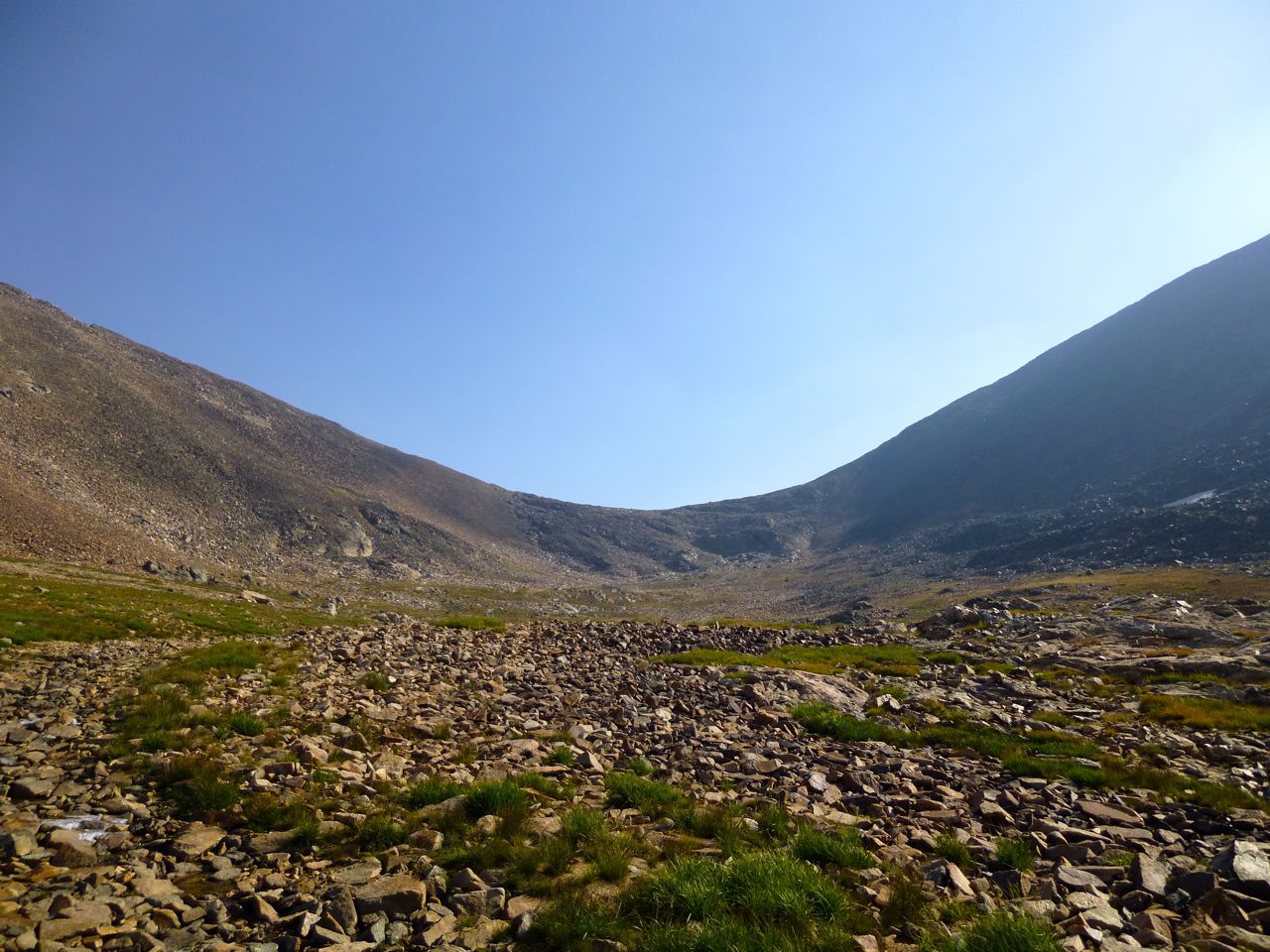 Near the top with Goose Lake and Little Goose Lake in the background.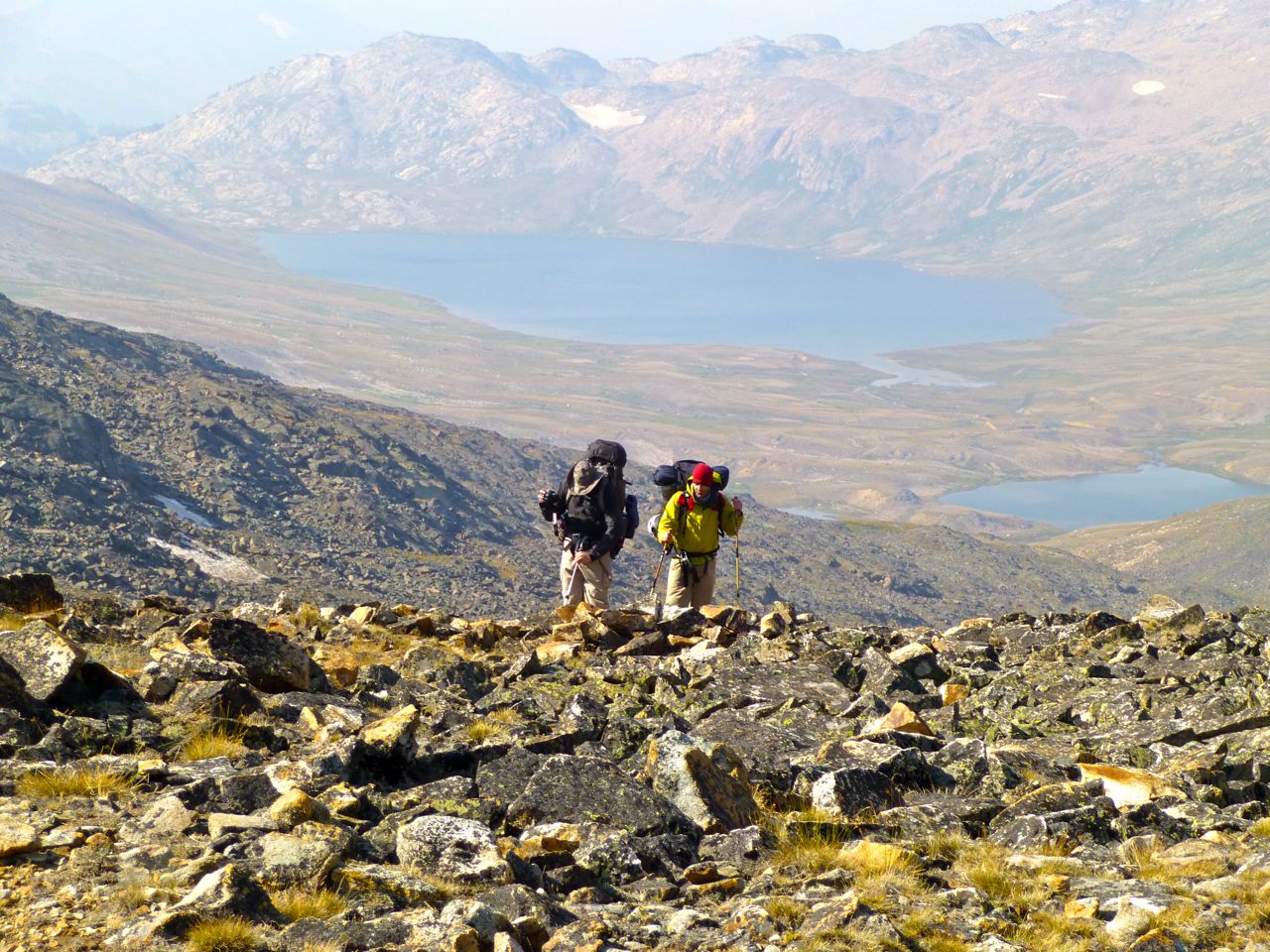 These snowfields are remnants of Grasshopper Glacier.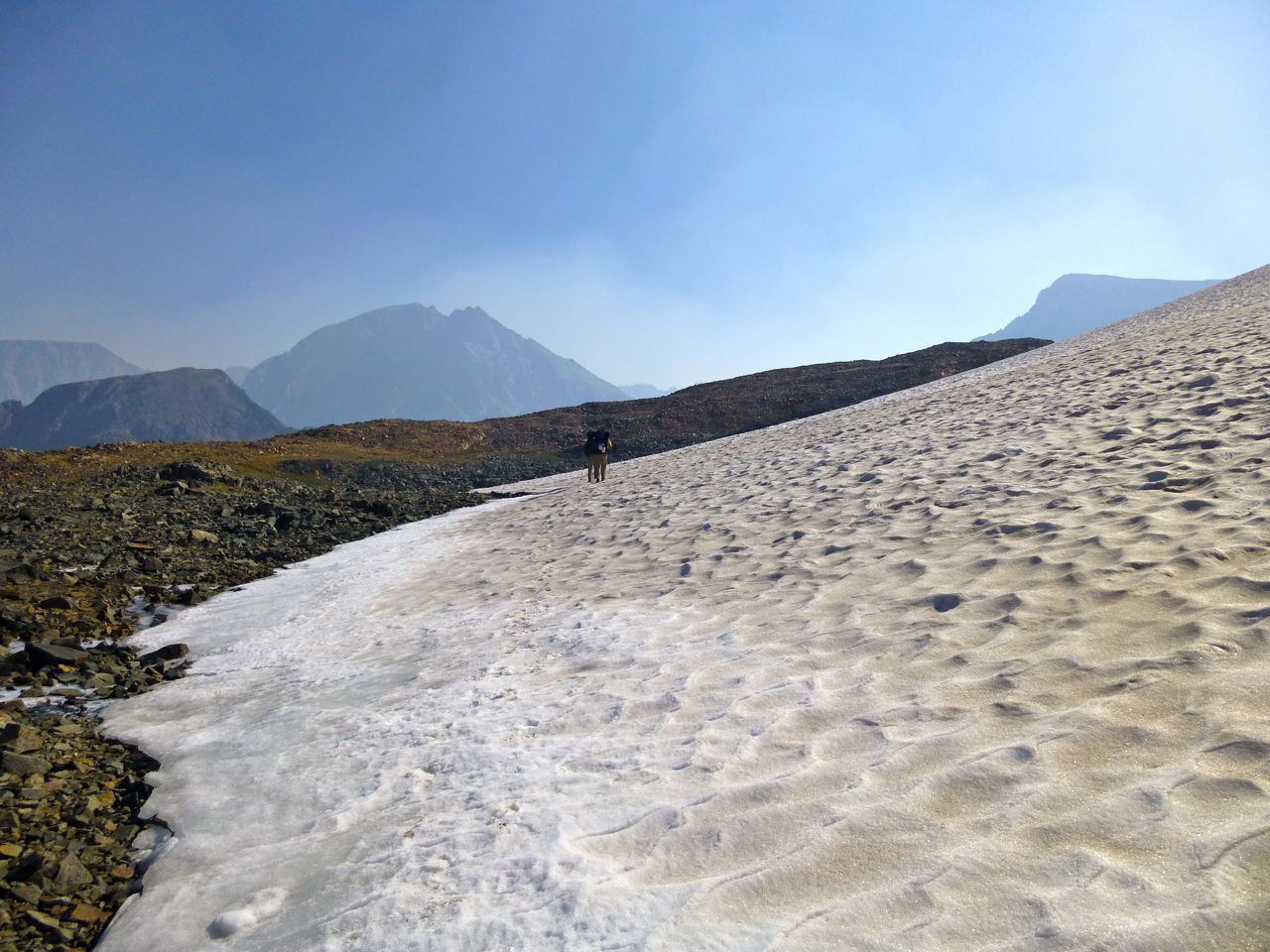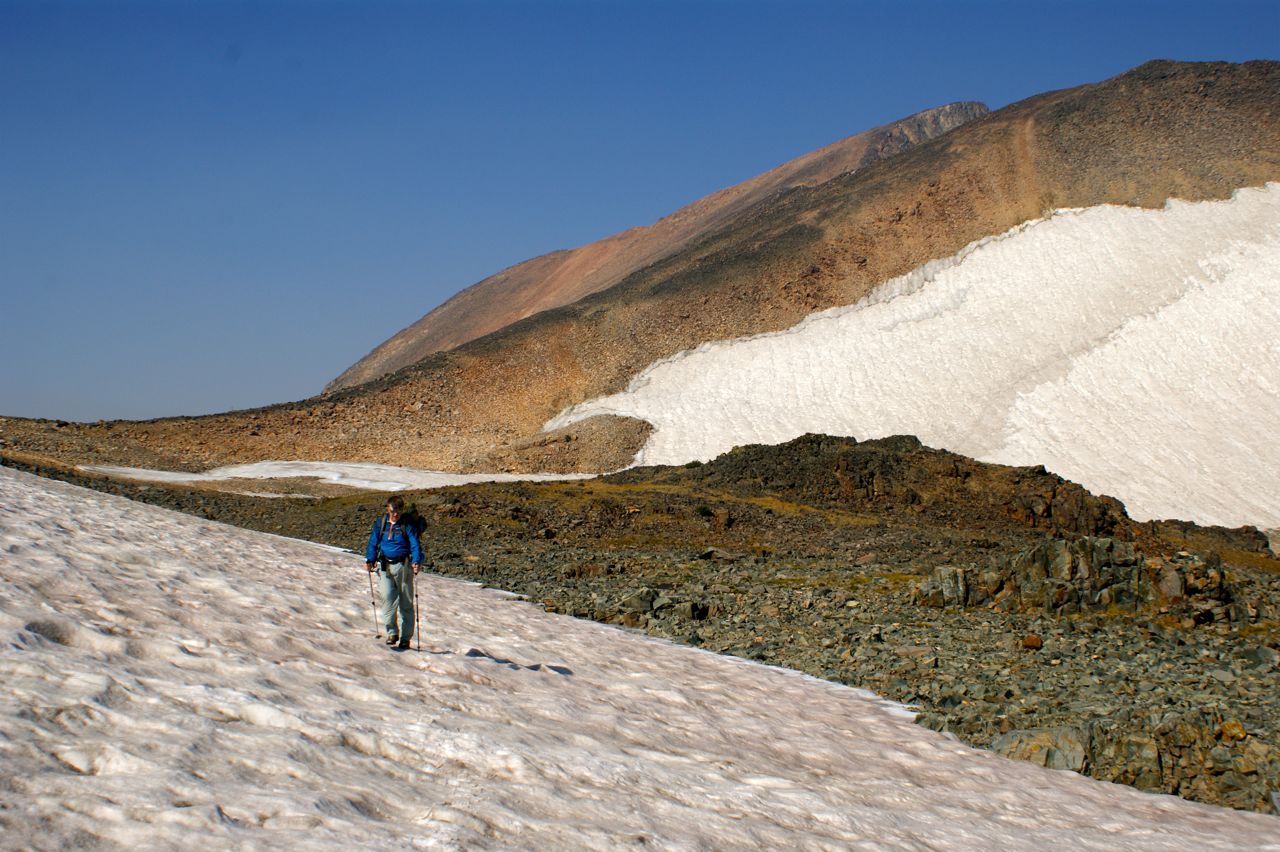 Adrian with the lake below Grasshopper Glacier.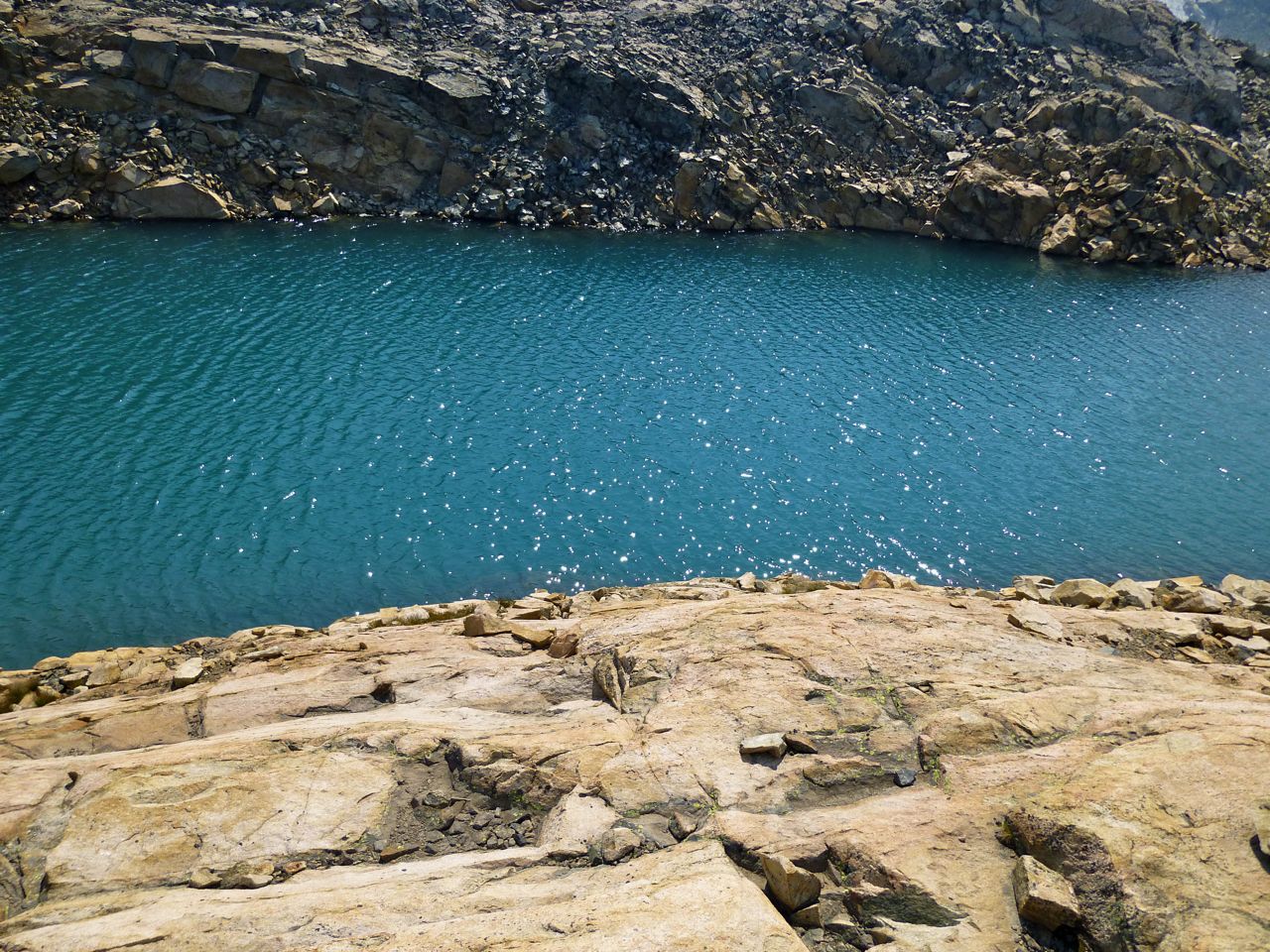 Grasshopper Glacier has mostly melted away.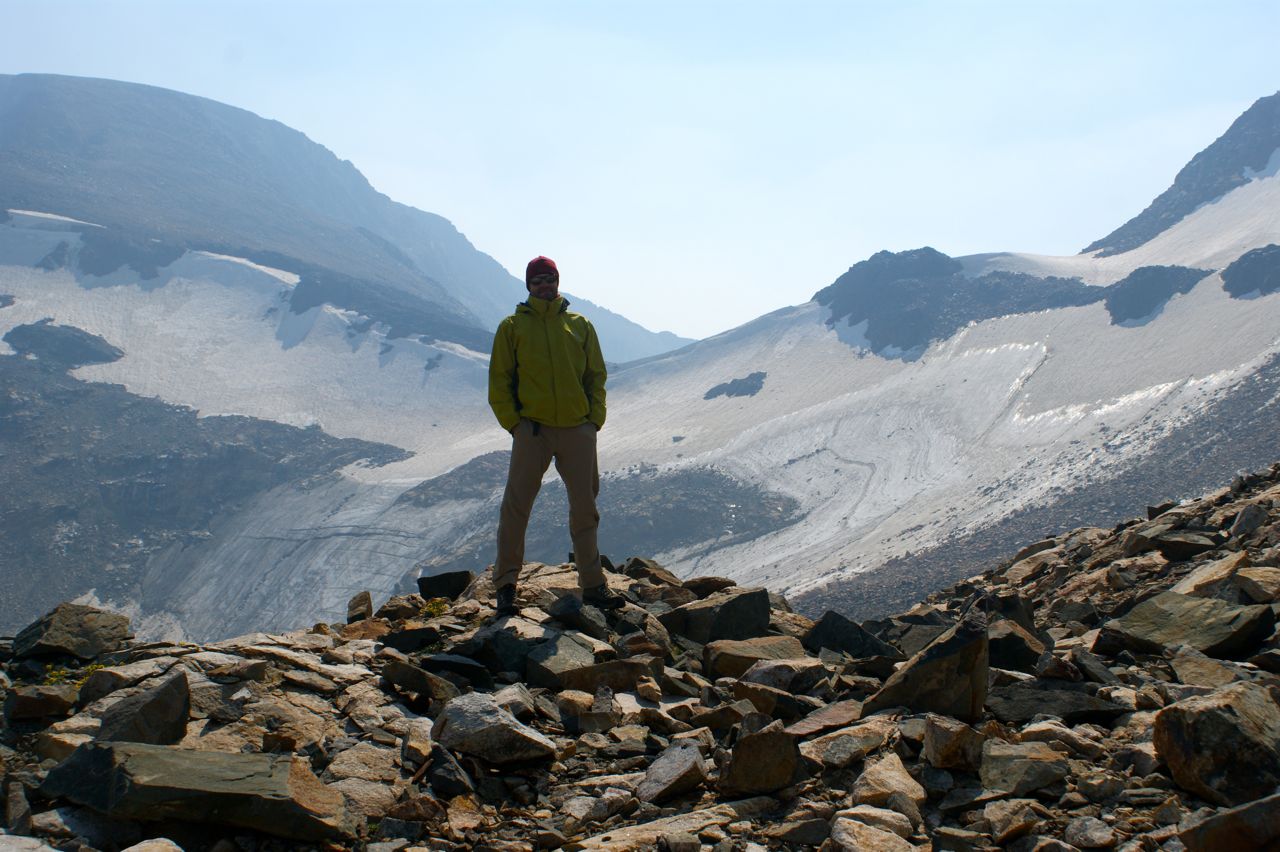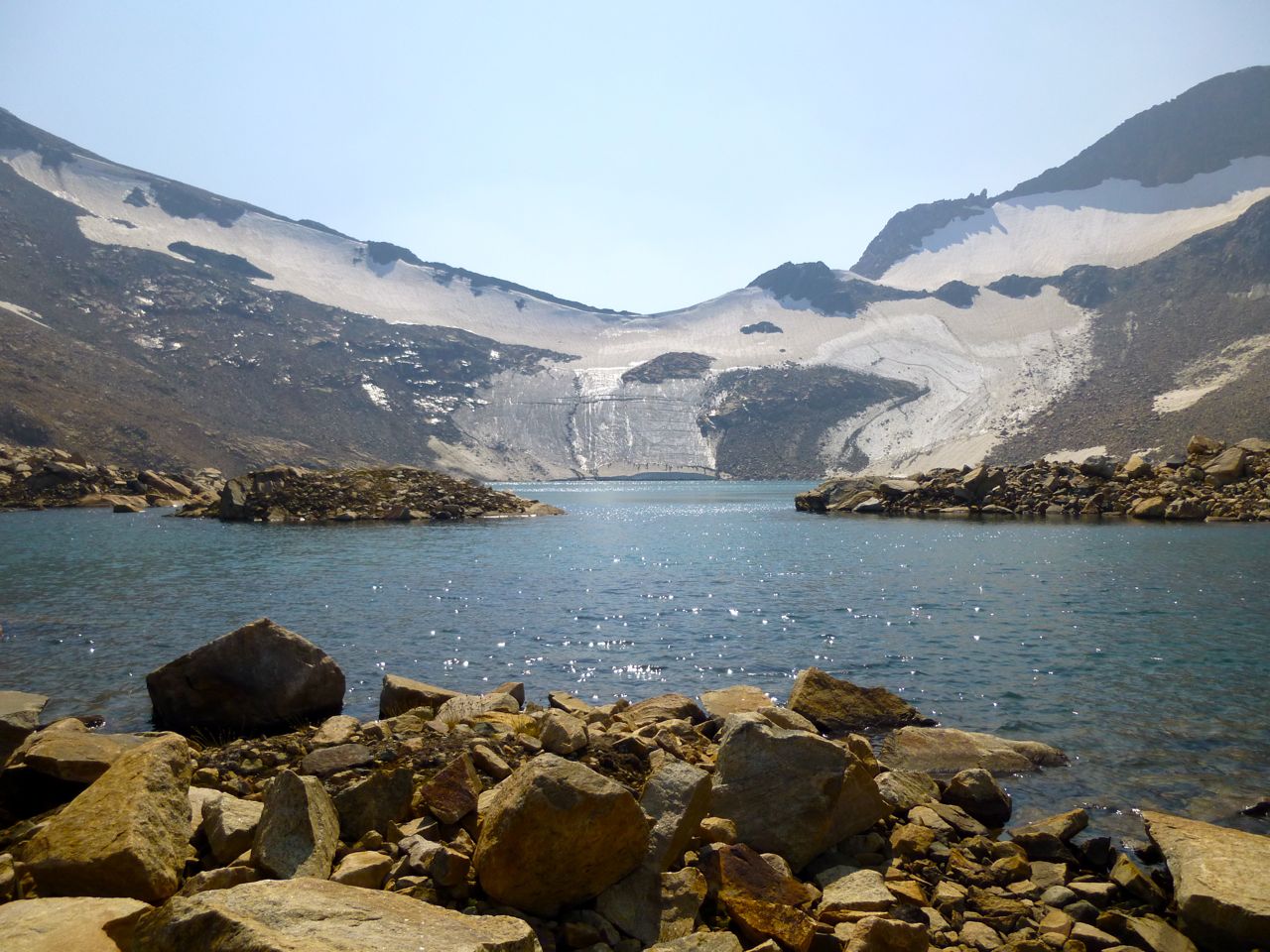 We headed into the West Rosebud drainage.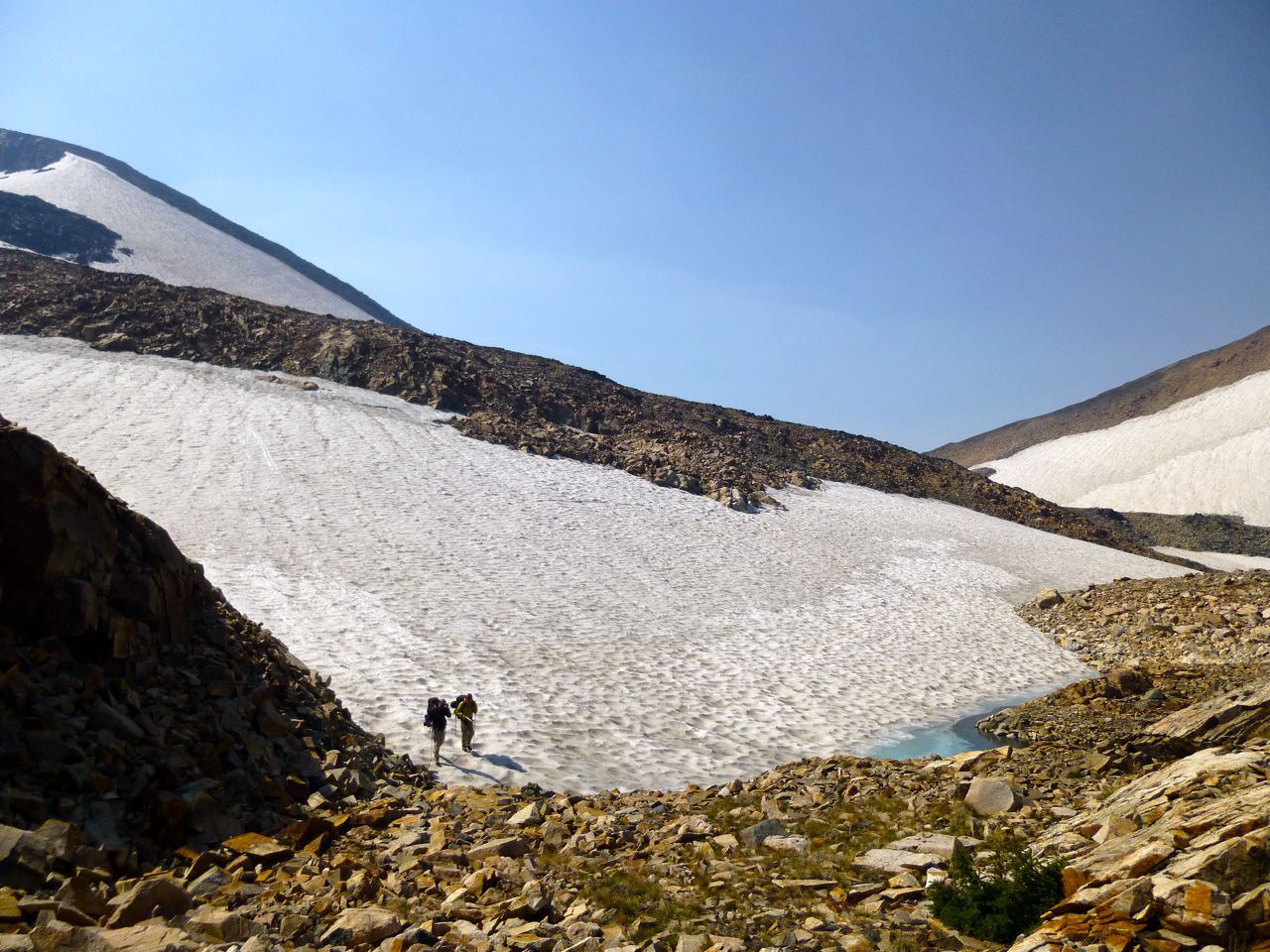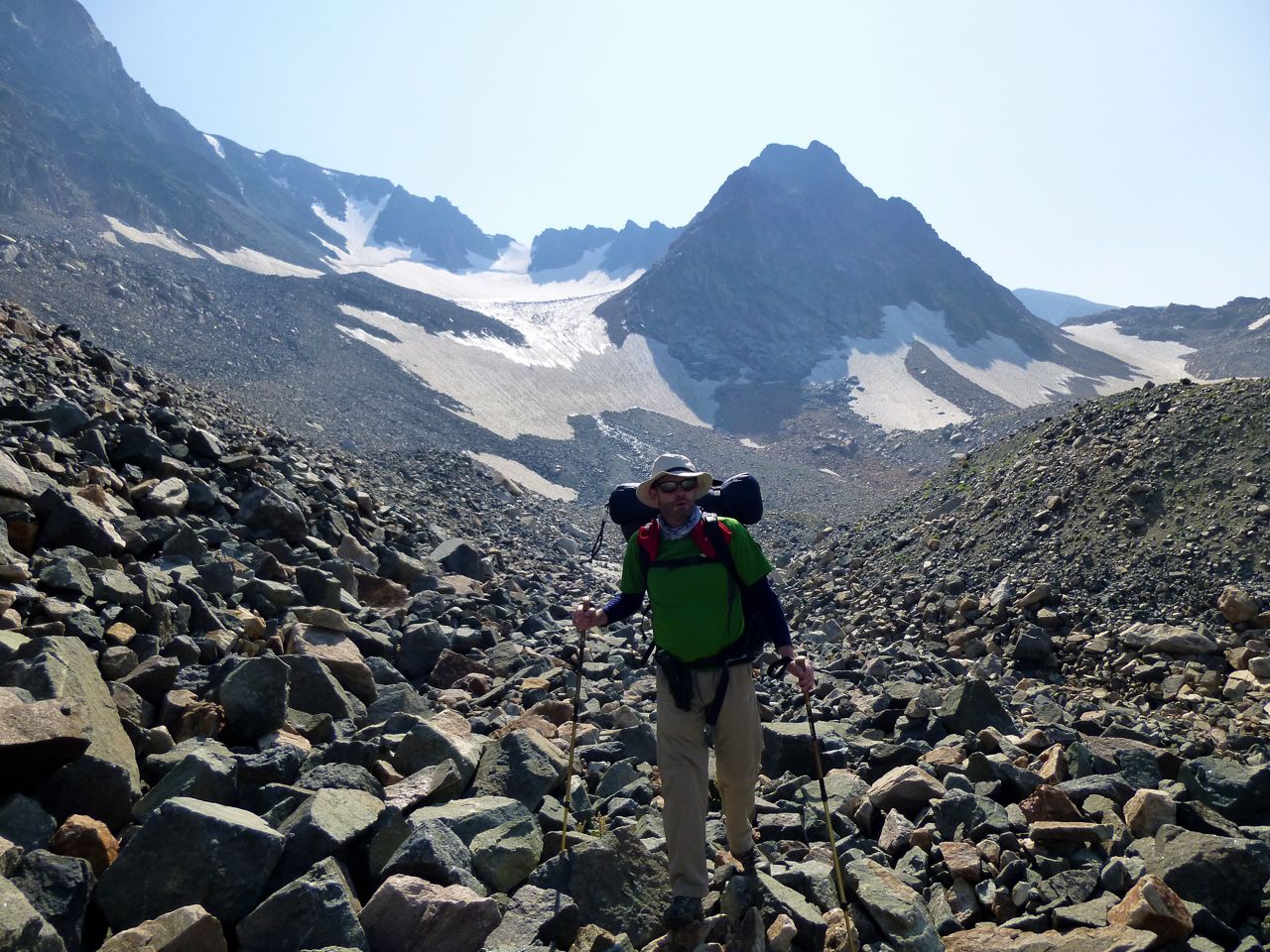 Glissading was fun - and easier than downclimbing talus.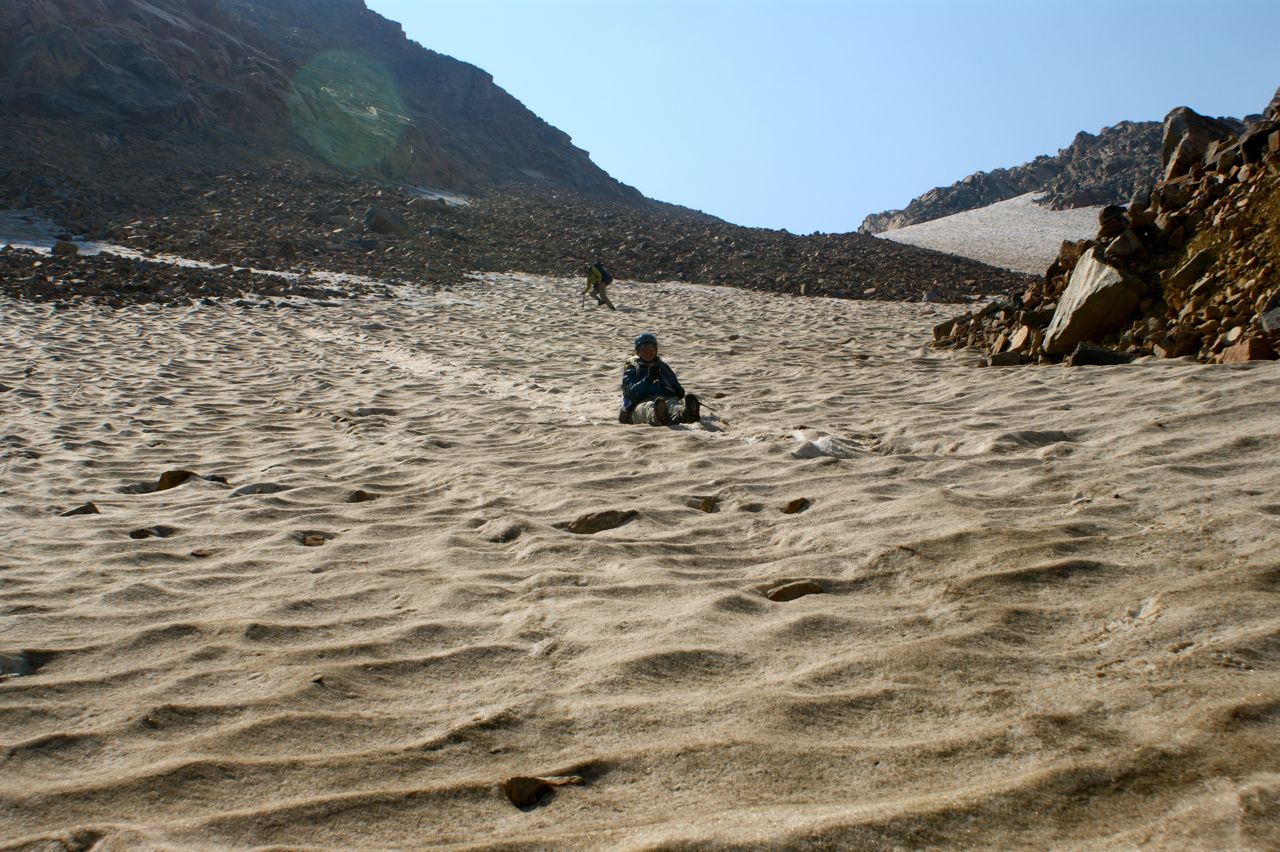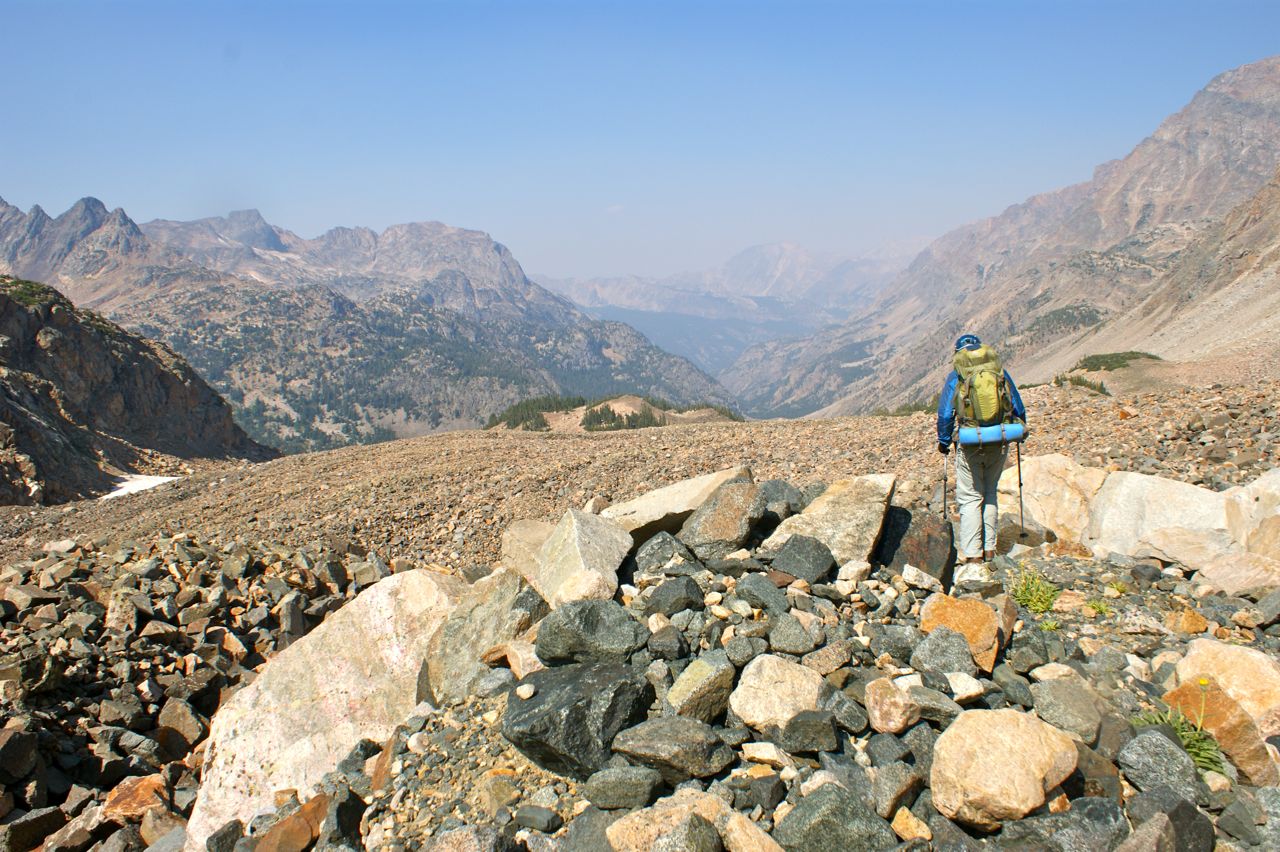 This pile of glacial till was difficult to descend.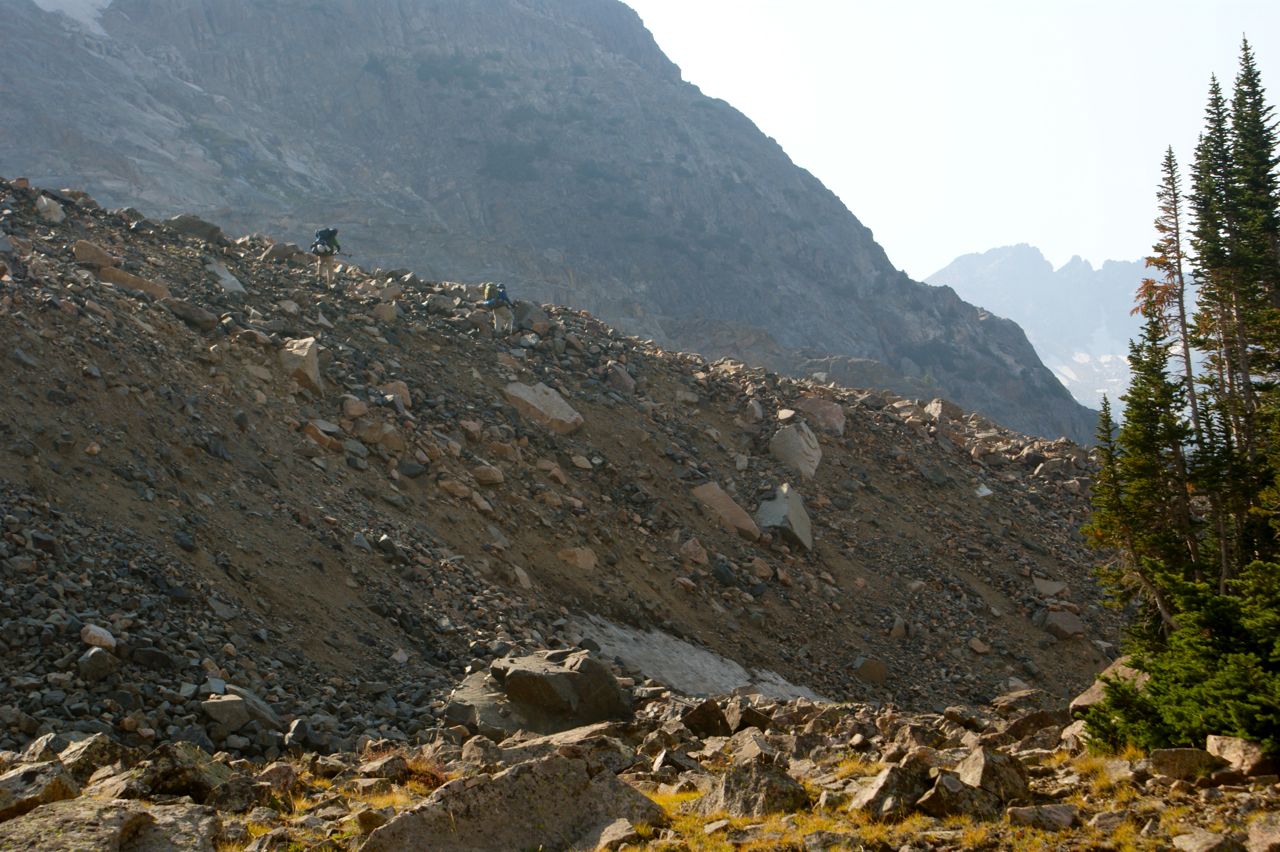 We found a campsite with a view
.