Beartooths 2016 (2)
It was clear and cold in the morning. My boots were frozen solid and it took 5 minutes of hard effort to get them on.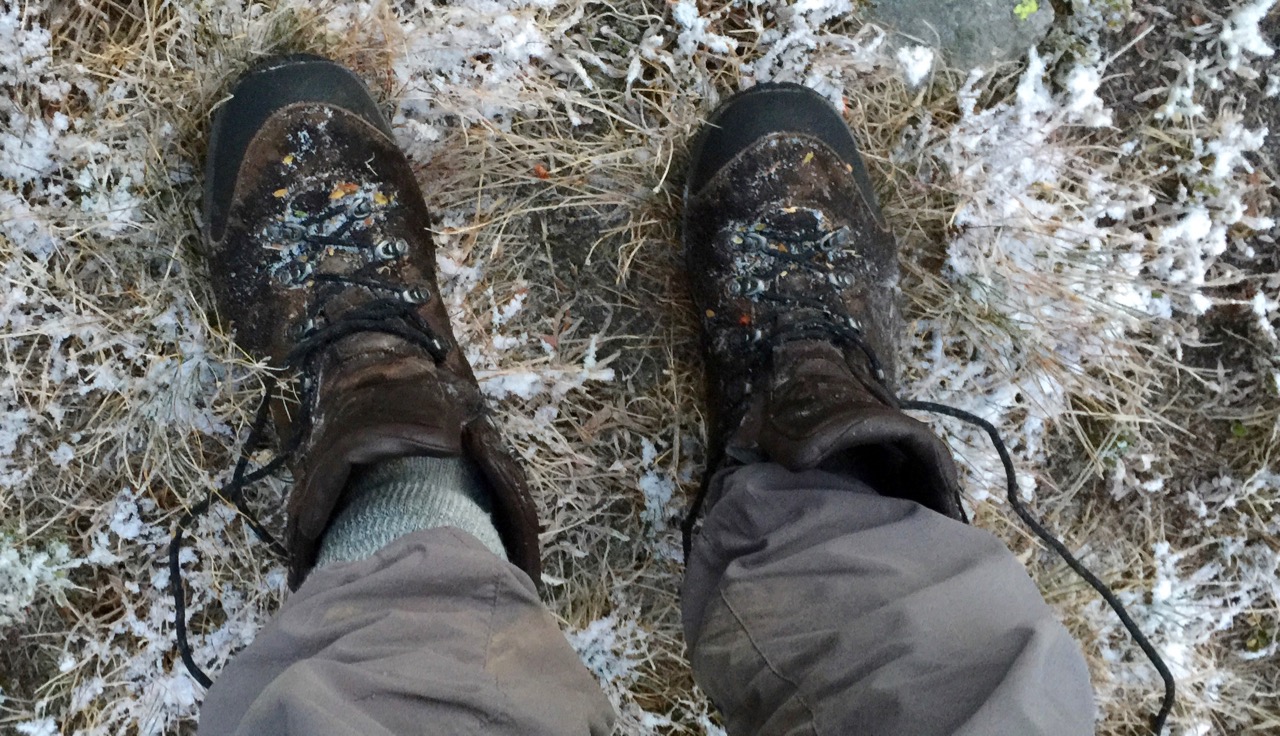 Morning light on Martin Lake.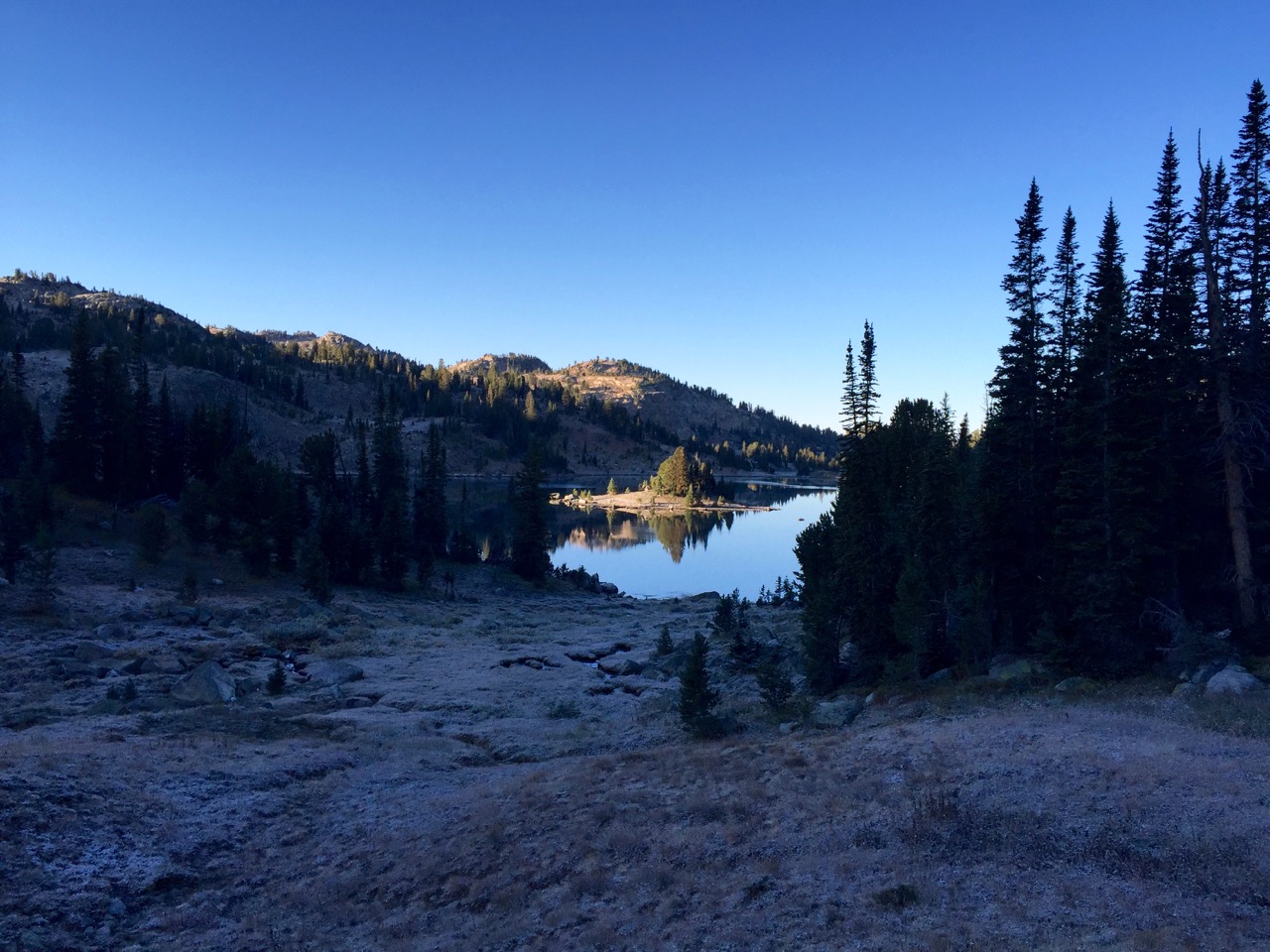 I headed North across the Beartooth Plateau in the cold sun.
Looking back at Ghost Lake (Wright Lake and Spogen Lake in the background, with Martin Lake obscured by the terrain).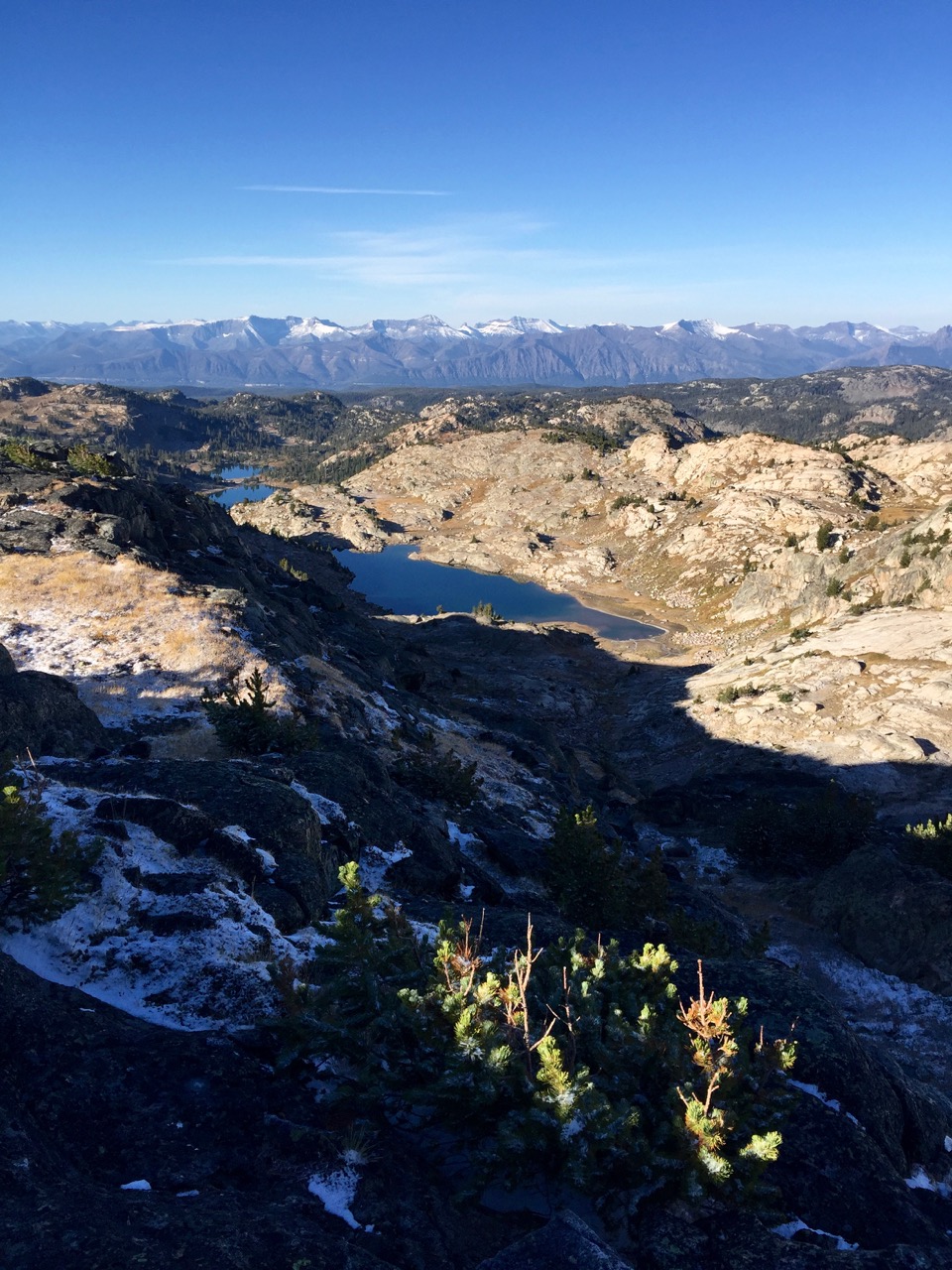 Castle Mountain is just left of center; next to it is Castle Rock Spire, followed by Point 12540, and Castle Rock Mountain.
Near the Pleiades Lakes.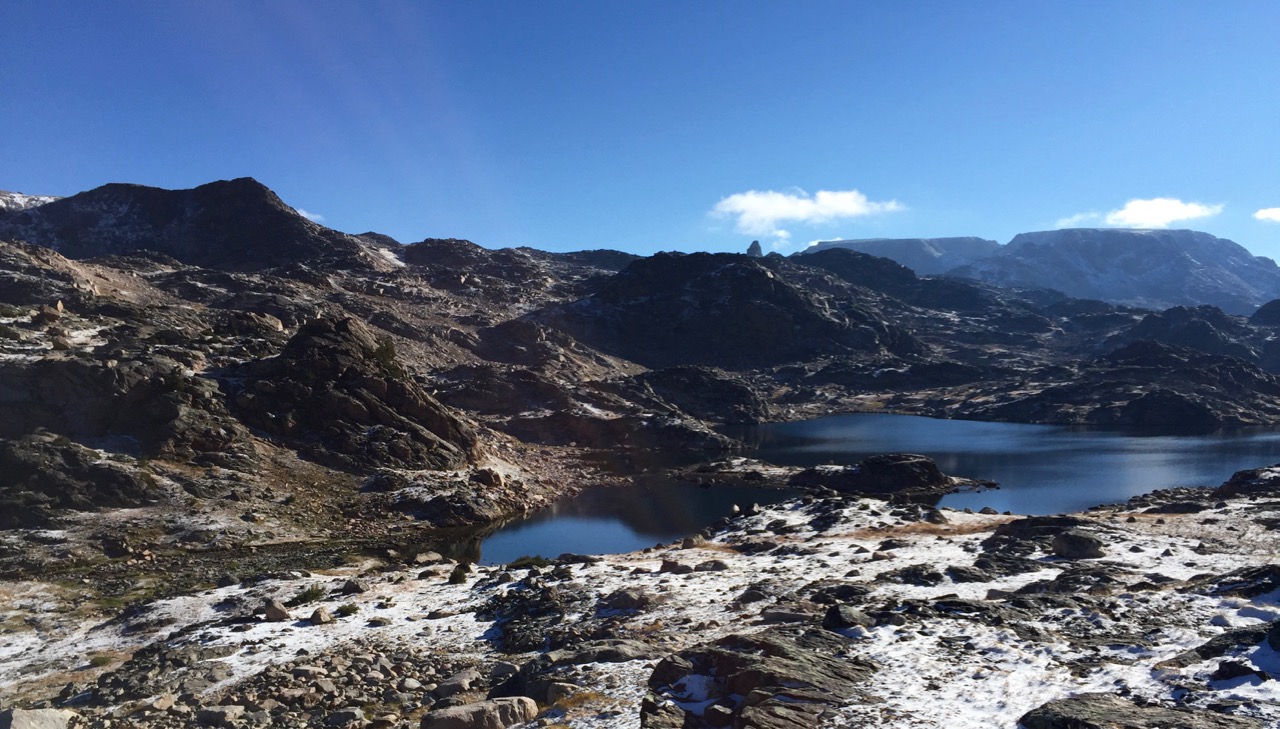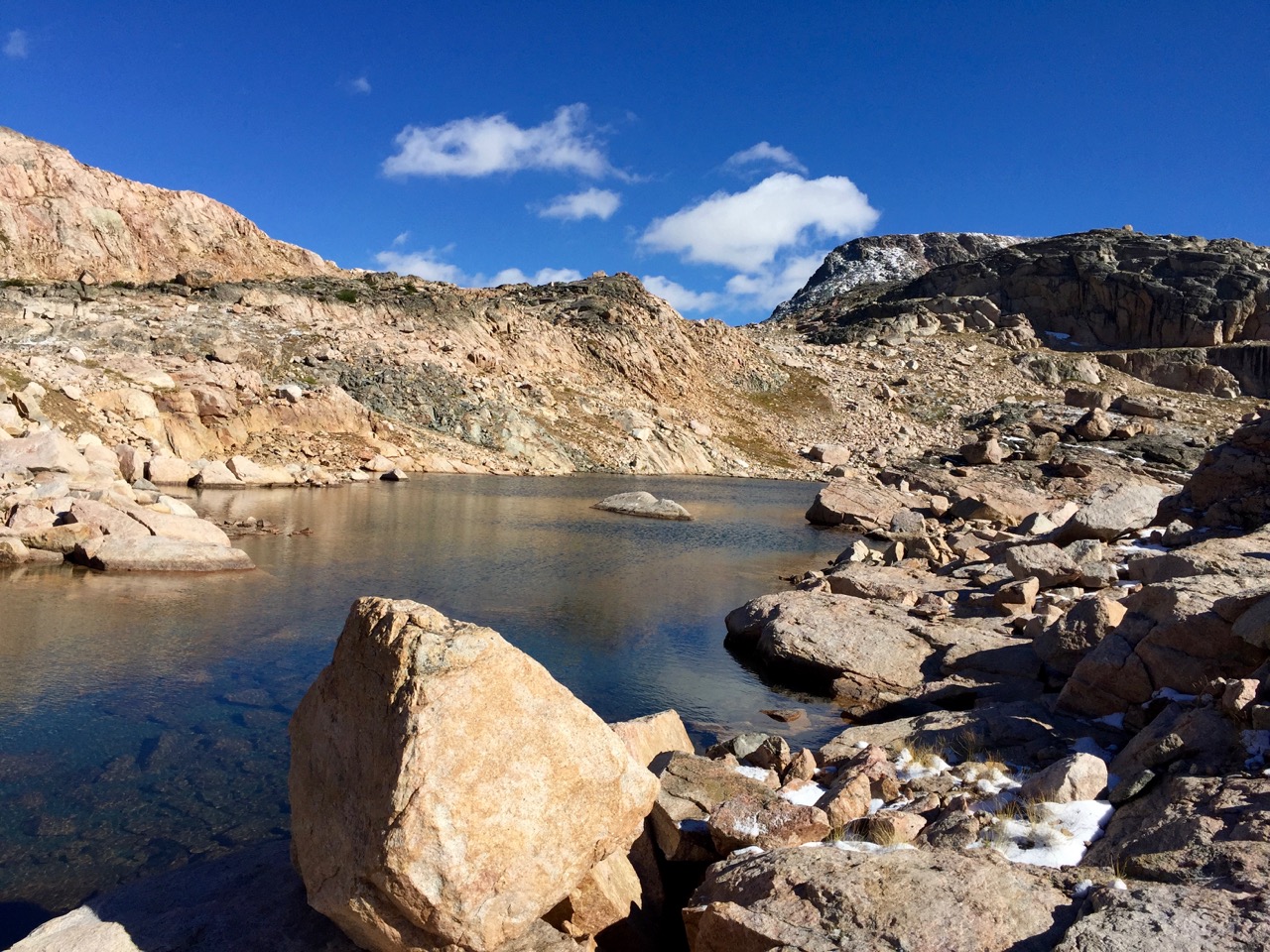 Sierra Creek.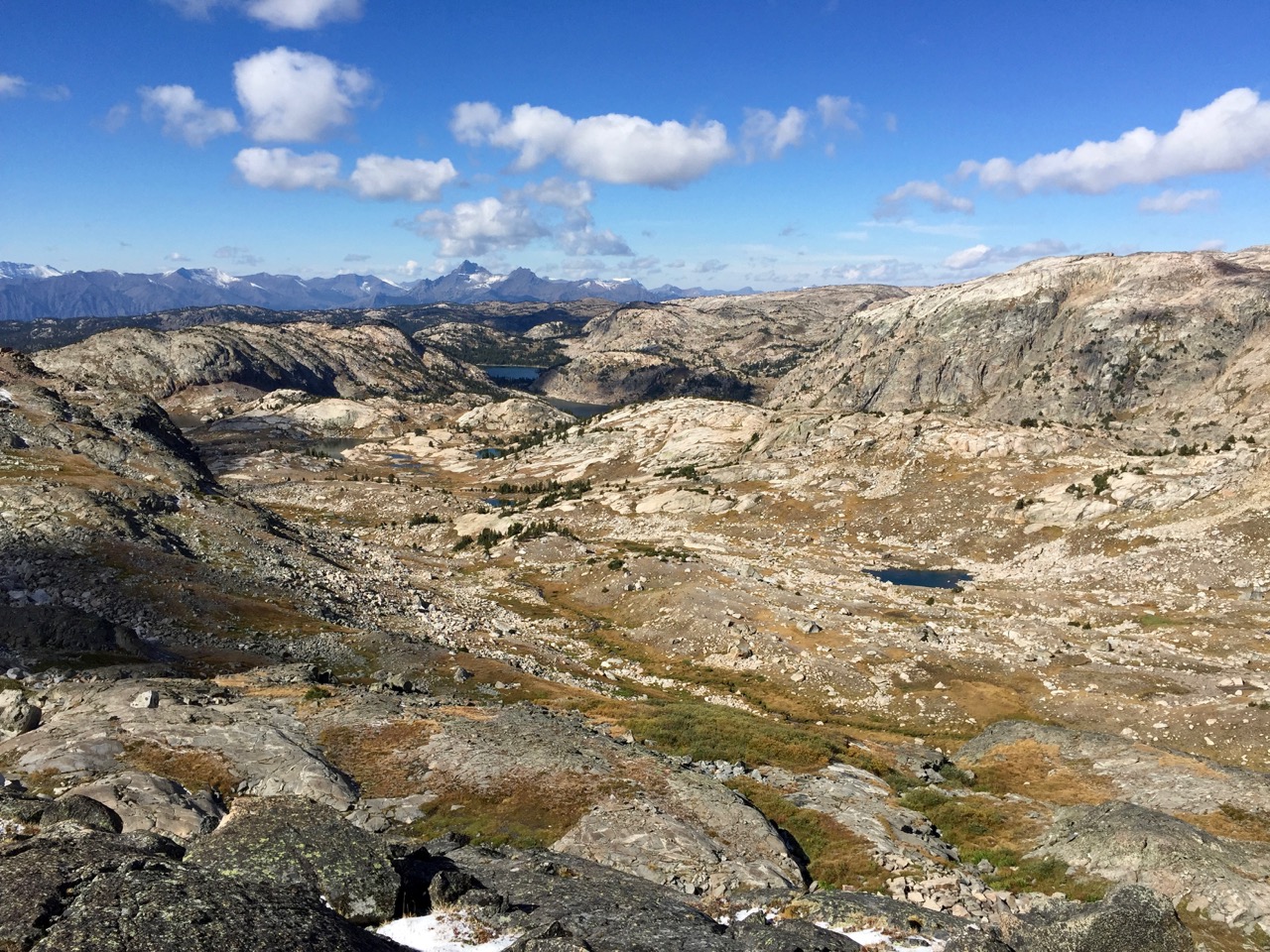 I just liked this arrangement of giant boulders.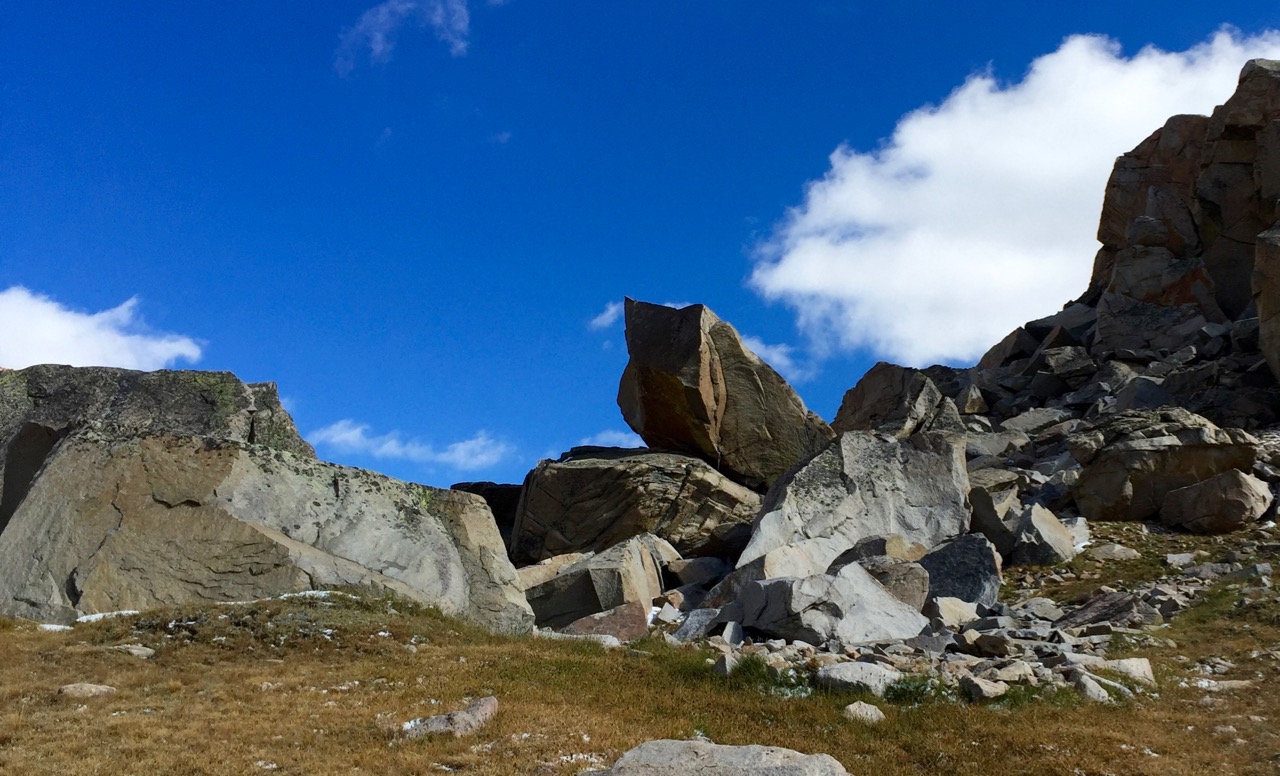 Flat Rock Lake.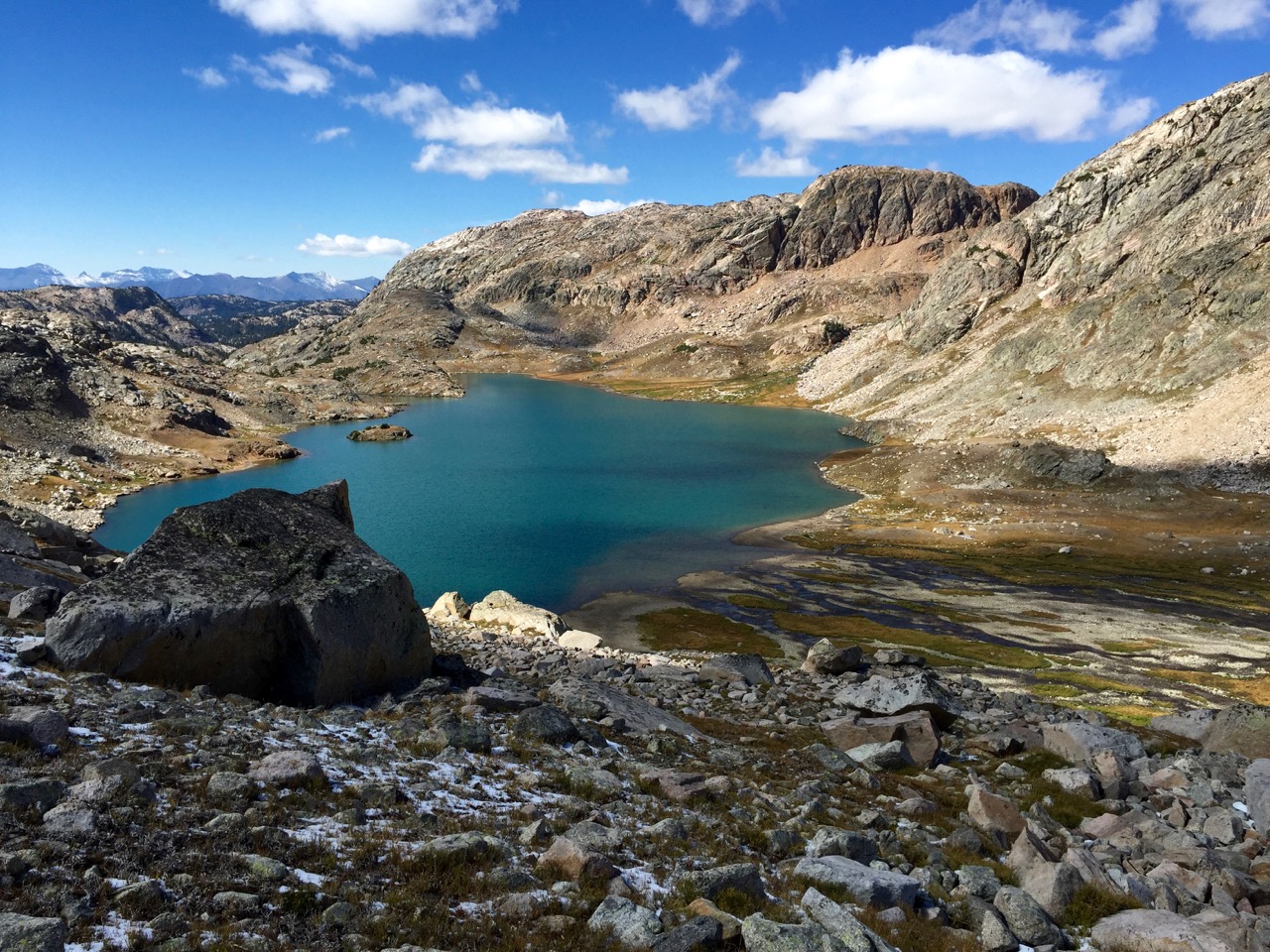 Varve Lake. Castle Mountain is right of center and Omega Pass is just to the right of it.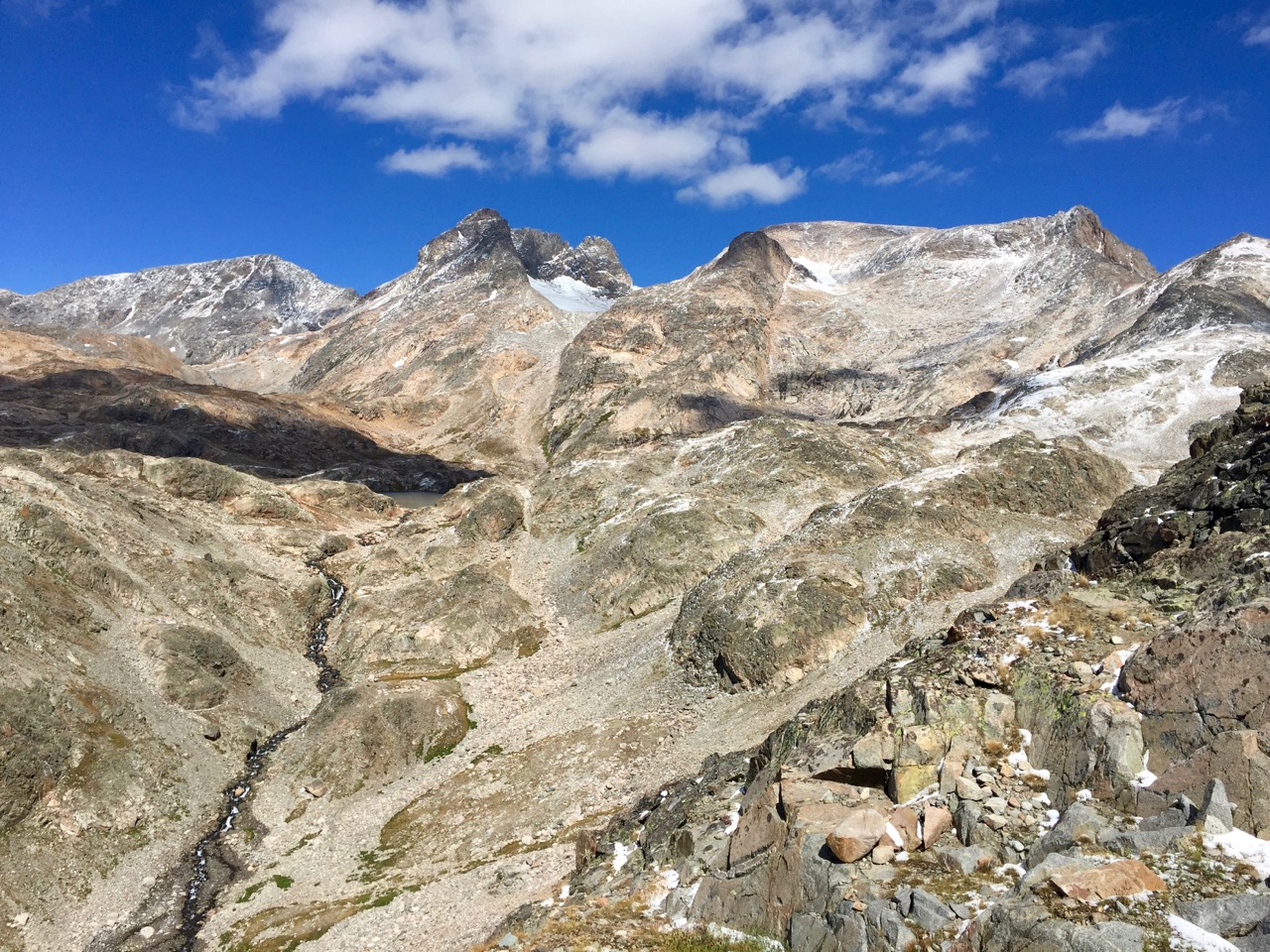 I had planned to bag Castle Mountain, but the talus was snowy and very slippery with hoar frost; I decided to simply push on over Omega Pass.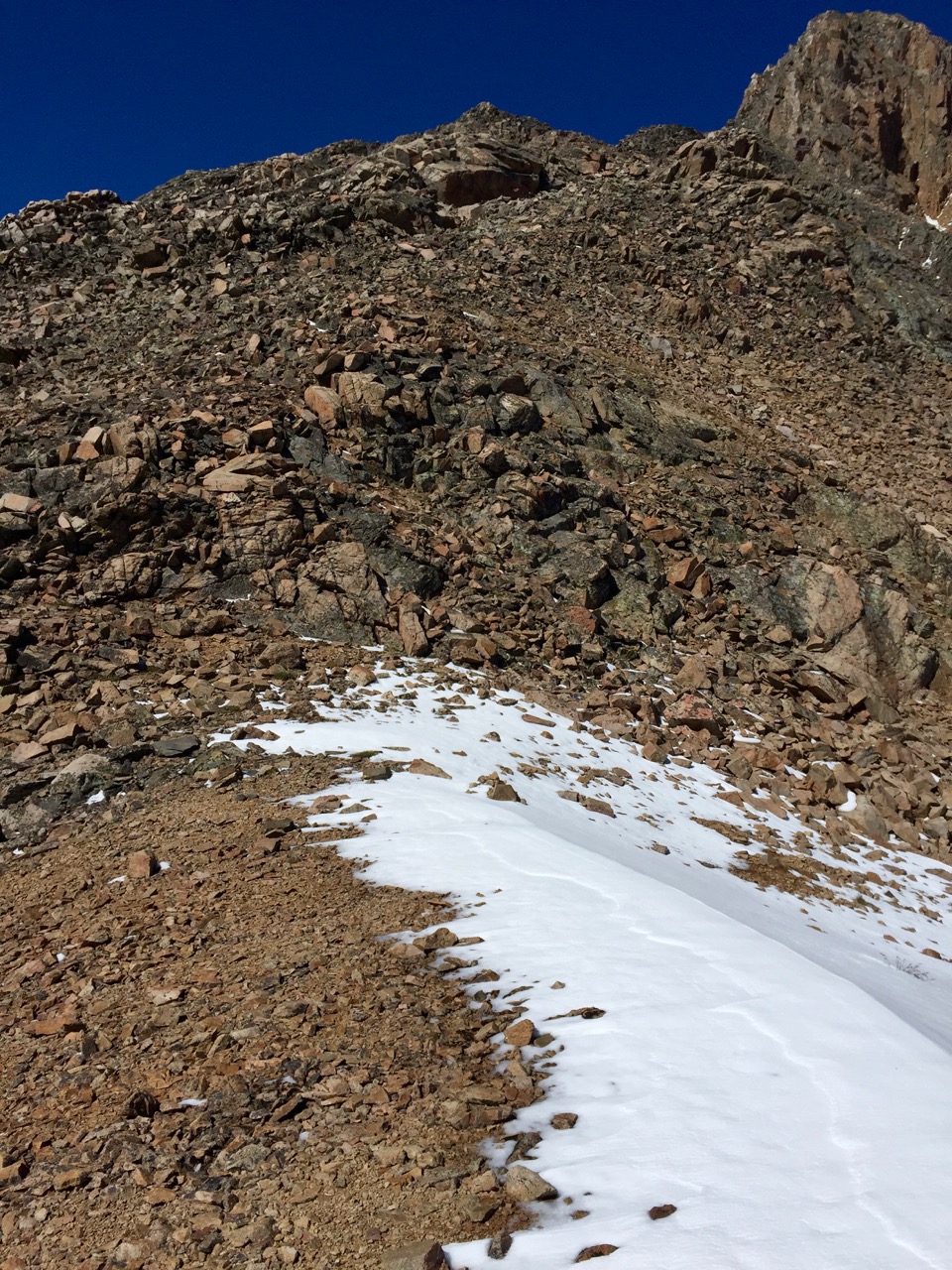 Looking South from Omega Pass.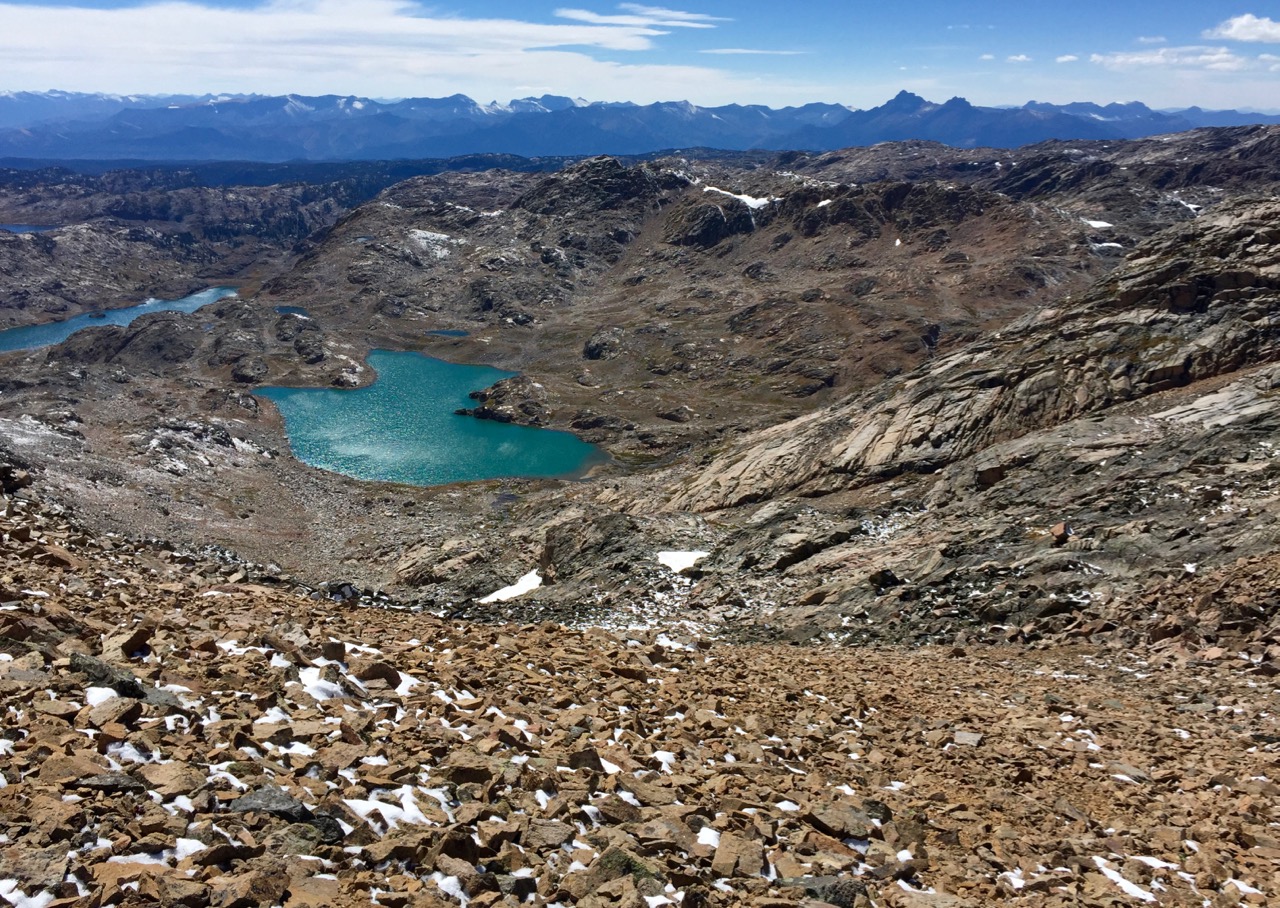 Looking North down Omega Pass.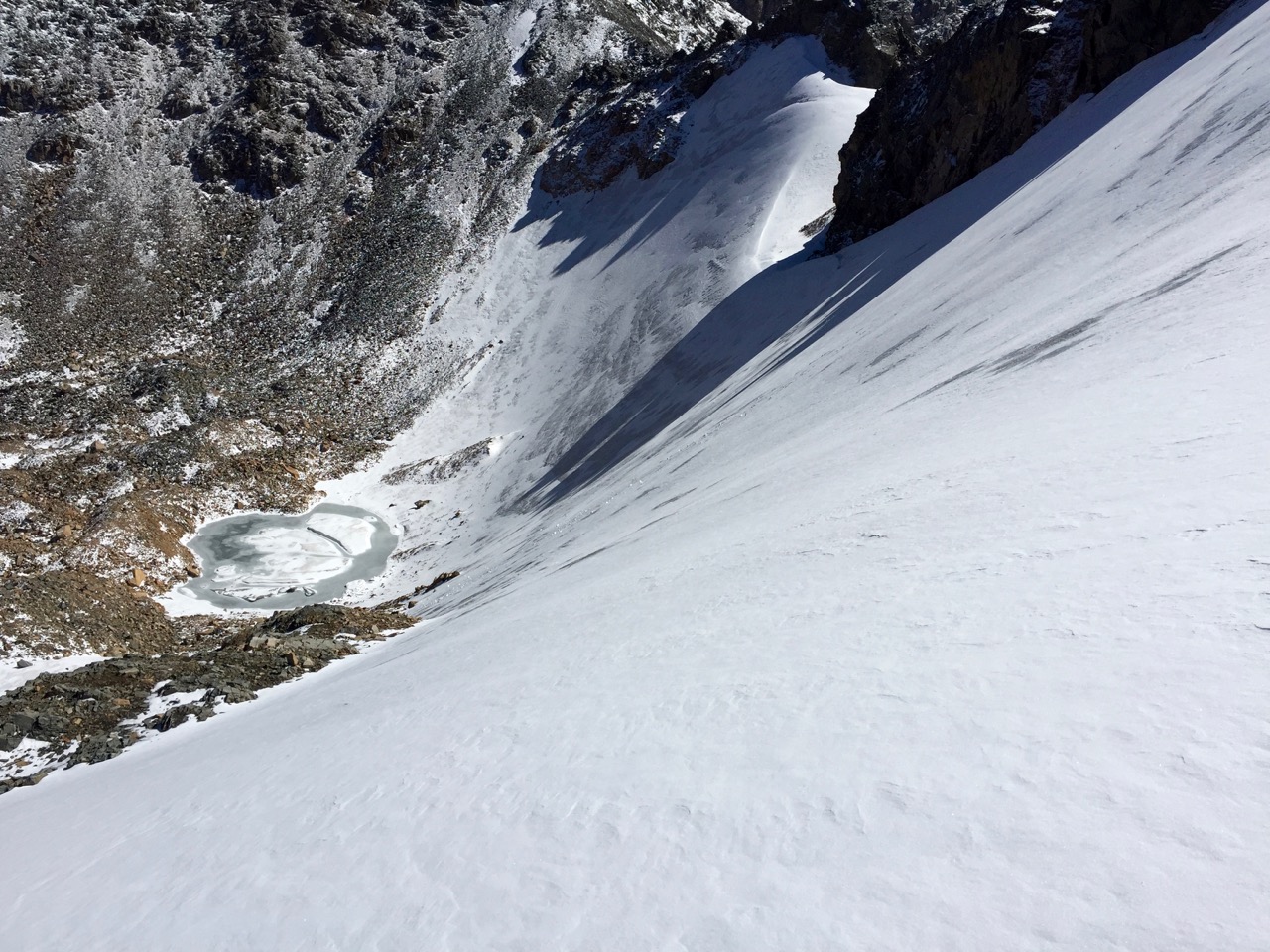 I probably could have glissaded, but decided to play it safe and crampon down.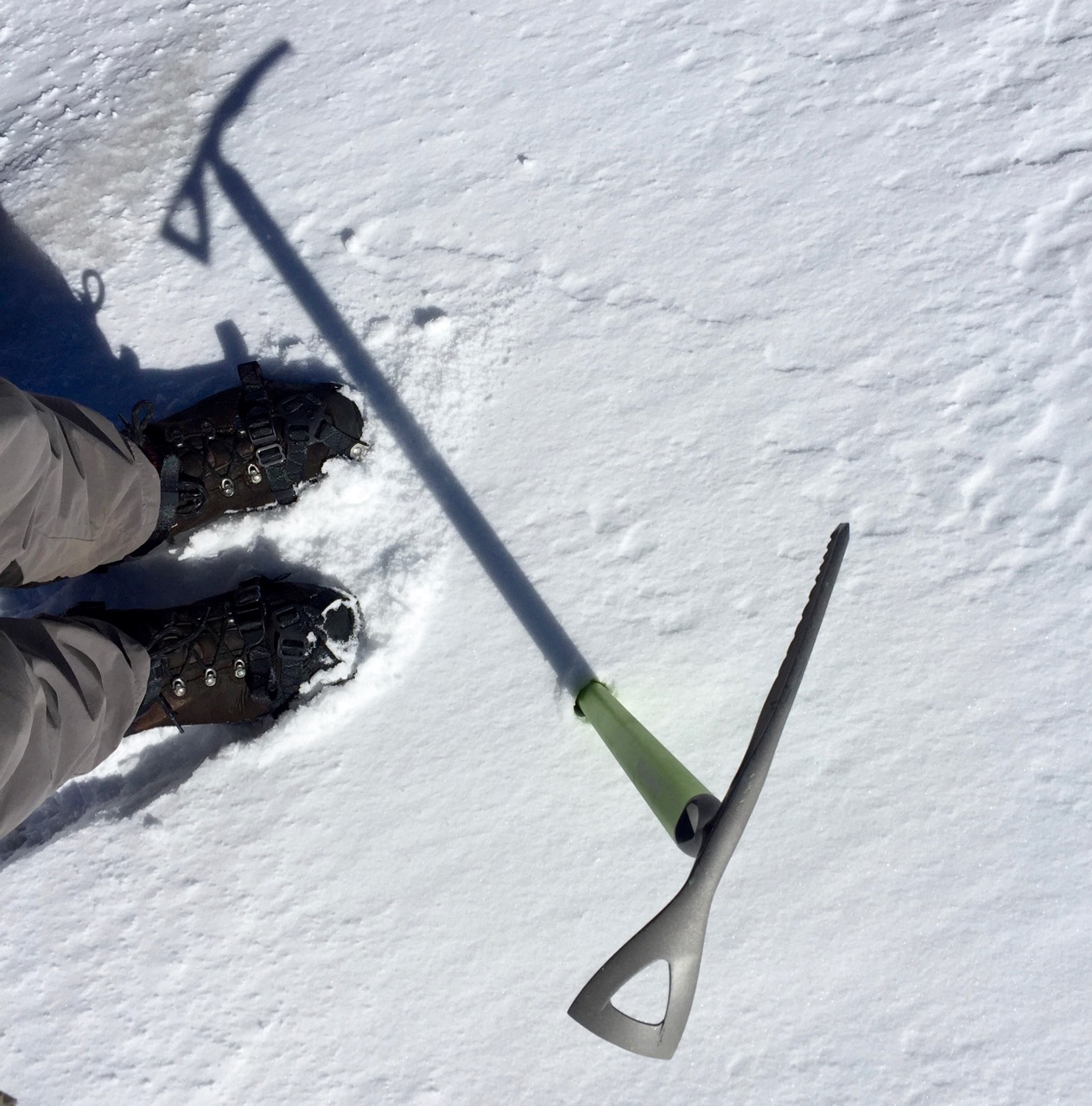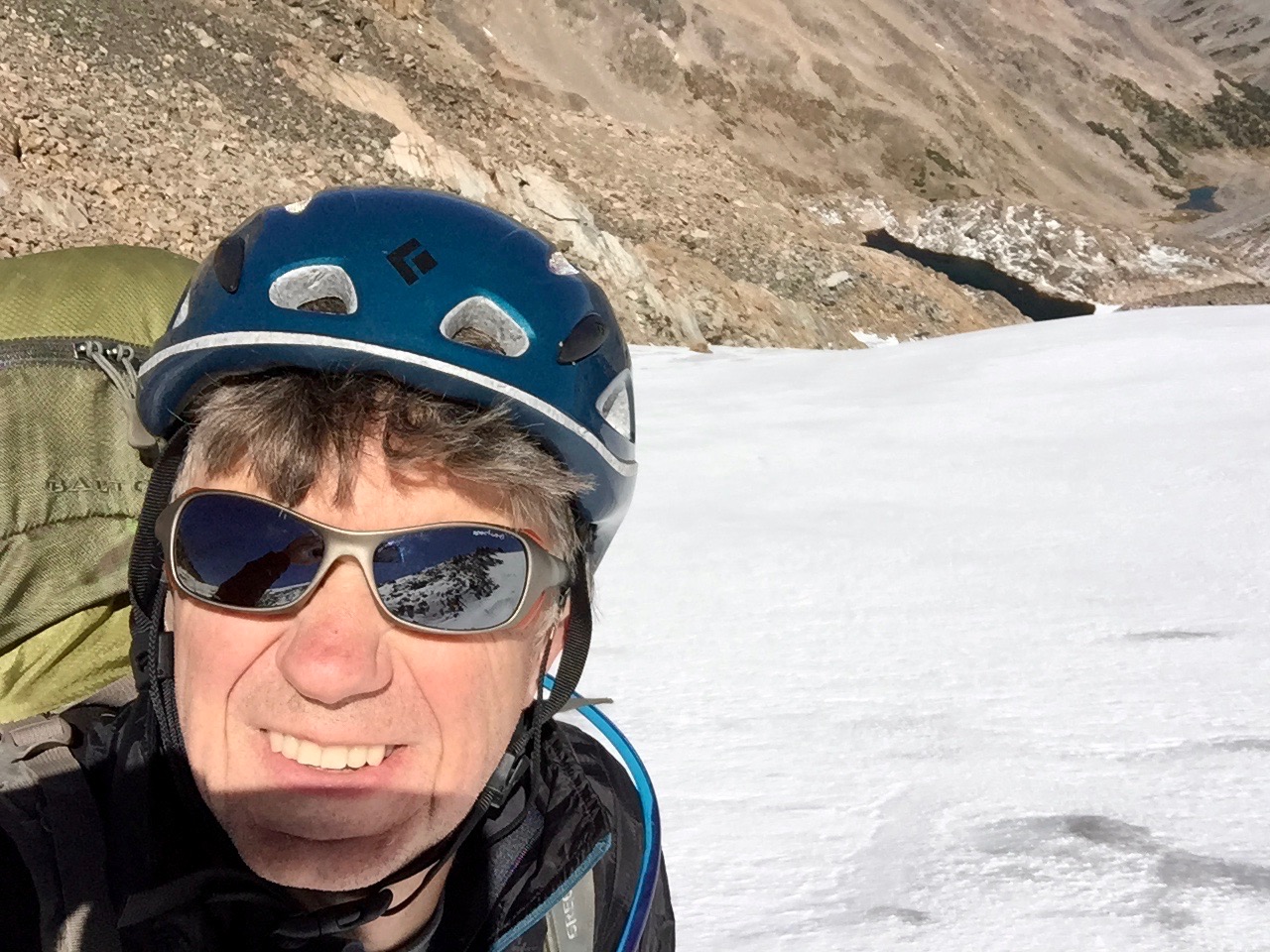 Looking back at Omega Pass from near Omega Lake.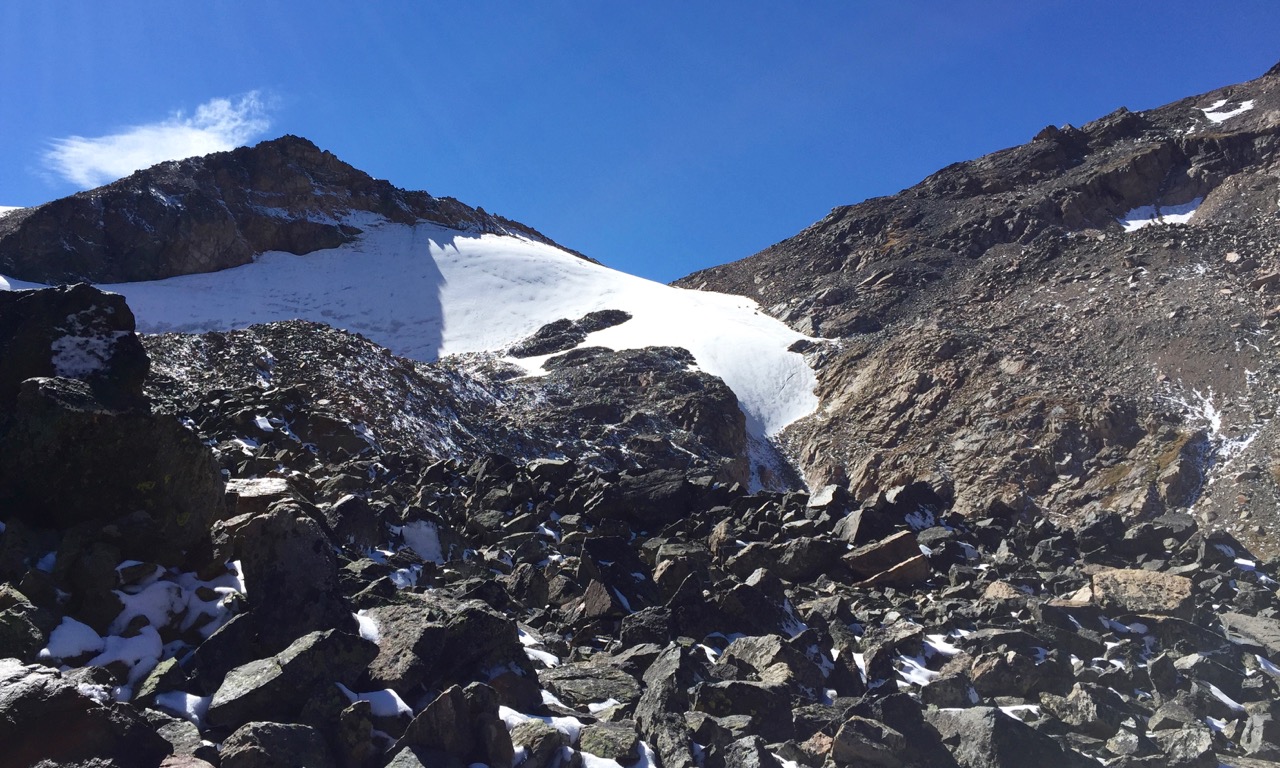 I set up camp above the Silt Lakes ...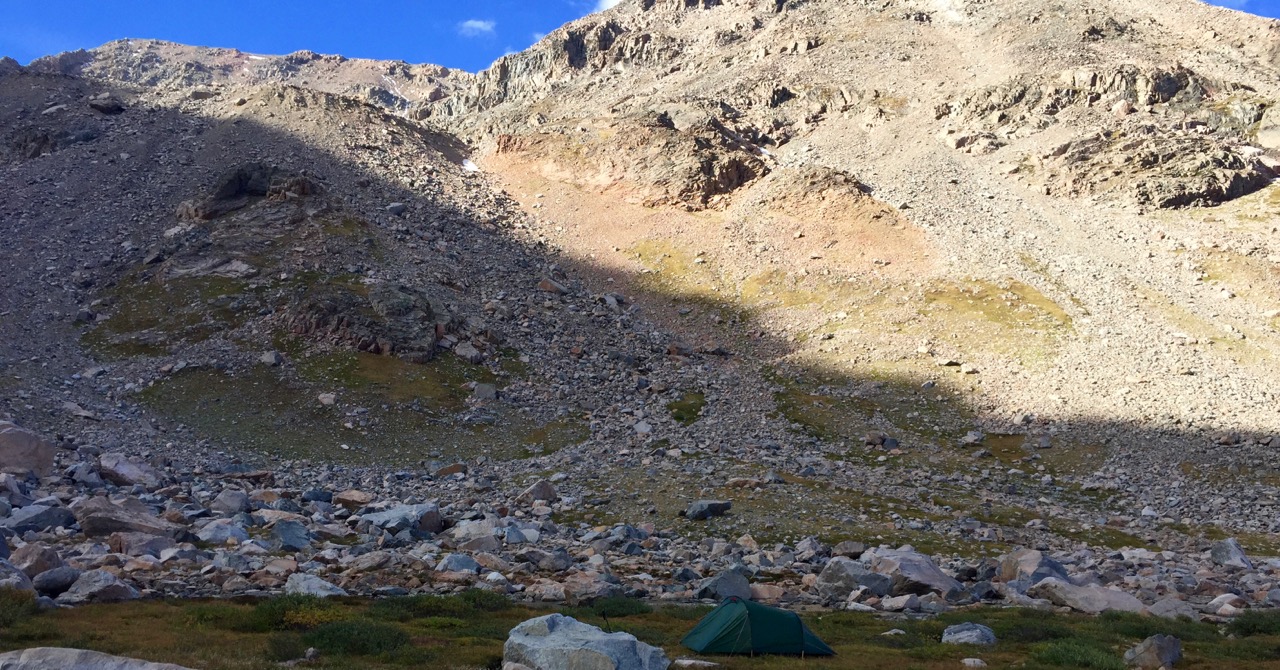 ... and below the headwall.